Gabby Sidibe Cuddles up to Her Fiancé Brandon Frankel in a Sweet New Photo
Award-winning actress Gabby Sidibe looked vibrant in a show-stopping outfit as she happily snuggled to her beloved fiancé, Brandon Frankel in a sweet photo.
"Precious" star Gabby Sidibe is blessed with a thriving acting career, but she is even more lucky to have a man who supports her every step of the way - her fiancé, Brandon Frankel. 
He posted a picture of himself and Sidibe on Instagram, showing her cuddling up to him. The brand partnerships and marketing professional could not help but be in awe of her glowing beauty.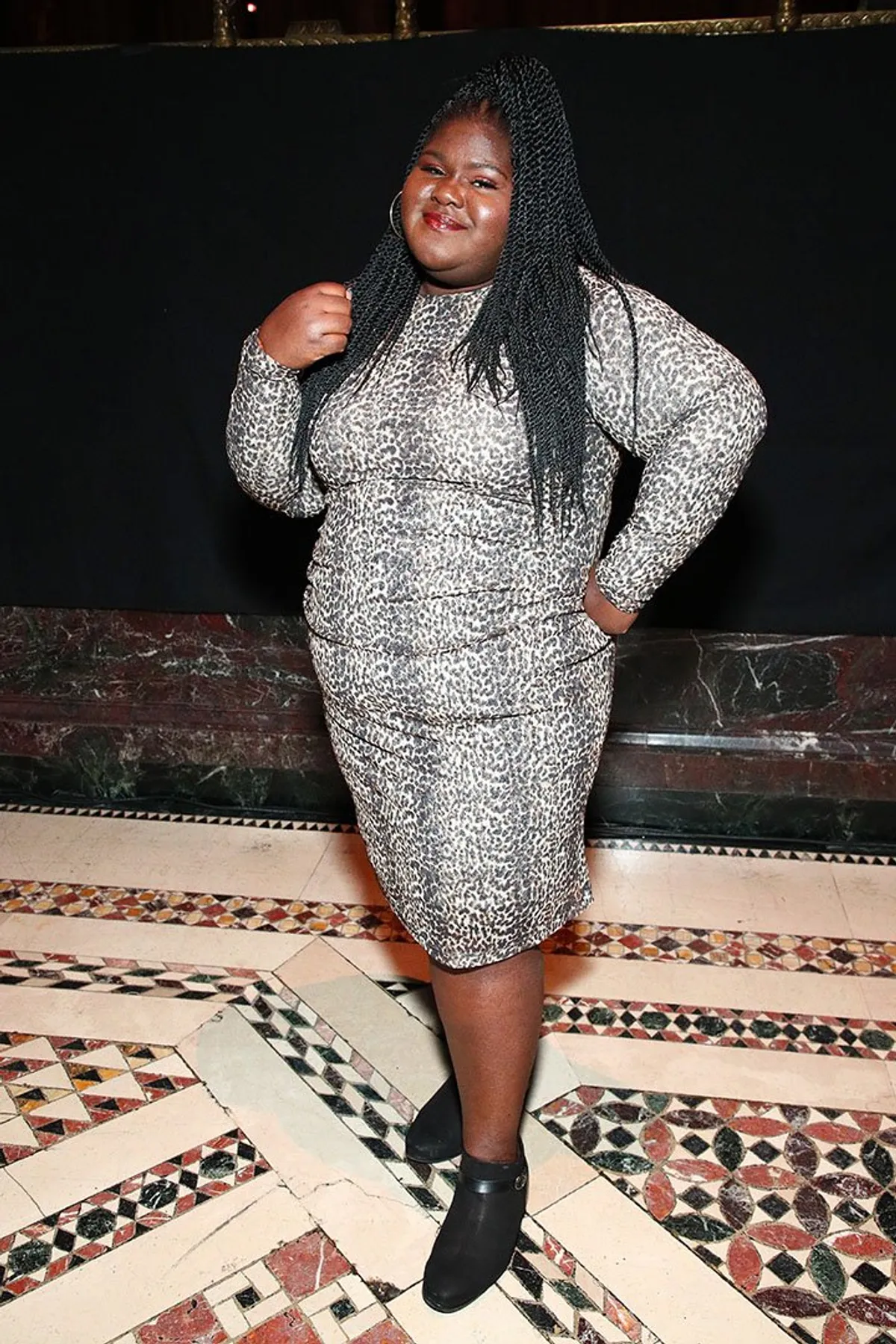 The sweet snap showed Sidibe dressed in a bright pink outfit, smiling softly at the camera beside Brandon. He rested the side of his face on her head. Brandon gushed:
"Every day is a holiday when I'm with you. 😍❤️🥰"
Envious fans quickly commented and agreed that they are among the most amazing couples they have ever seen on social media. Other followers praised the two for their undying love. 
Besides adoring their beautiful relationship, some supporters lauded Frankel for being the best partner for Sidibe. A raving fan described him as a true keeper.  Another fan chimed in, "The way you love her is so inspiring!"
Brandon became engaged to the 38-year-old "Antebellum" actress in November 2020. The "Empire" star, who had been dating Frankel since 2019, was thrilled when Frankel proposed. She lovingly referred to him as her "best friend" in her sweet Instagram announcement.
According to Sidibe, many people thought she and Frankel were already married because of how comfortable she was with him. They both quarantined together at the start of the pandemic last year.
She is set to make her feature directorial debut for the thriller movie "Pale Horse."
The loved-up couple even celebrated Christmas together and exchanged heartfelt messages during the holiday. Frankel previously said 2020 was an amazing year for him because of his fiancee.
Since the couple's engagement news, many remarkable events have happened to them, especially to Sidibe. She is set to make her directorial debut for the thriller movie, "Pale Horse."
The production company Gamechanger is financing Sidibe's upcoming movie, which will start filming late this year. The company focuses on projects about people of color, women, LGBTQ+ communities, and people with disabilities. 
With her latest career milestone, Sidibe expressed excitement about directing her first feature film, which tells the story of a celebrated woman author living with multiple sclerosis.