Evan Ross' Daughter Jagger Makes Little Brother Ziggy Laugh in a New Video Revealing Their Likeness
Evan Ross's daughter, Jagger Snow, wins the big sister award of the year. See how the 5-year-old plays with her young brother and makes him laugh in a new clip that revealed their likeness.
Diana Ross's son, Evan Ross, and his wife Ashlee Simpson are parents to their loveable kids. They share two children; daughter Jagger Snow and son Ziggy Blu.
However, the duo runs a blended family that includes Simpson's firstborn, Bronx Mowgli Wentz, 12, whom she shares with her former husband, Pete Wentz.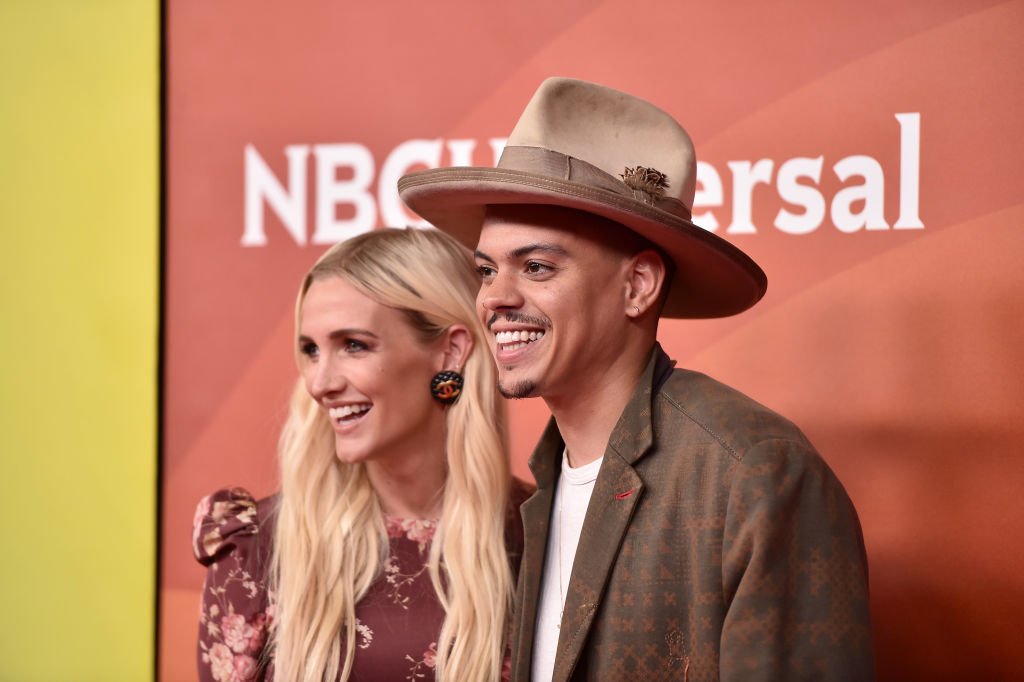 Ever since the couple welcomed their youngest son in October, the older kids have been in love with him, and there is no form of jealousy in their relationship. Recently, Evan shared a message in honor of the Father's Day celebration.
This came along with a charming video showing the unique relationship between Jagger Snow and Ziggy Blu. The upload featured the 5-year-old playing around her baby brother who was strapped on tightly in his eating chair. 
Ziggy Blu found it hard to take his eyes away from his sister, who stuck out her tongue frequently while acting goofy. The toddler's response to the playtime was to let out loud laughs occasionally as he stayed put in his baby seat.
The 12-year-old is also doing a great job in handling sibling responsibility.
Evan's caption, "There is Nothing better!!!" recognized the bond between his kids, and he gushed about being the father of these two perfect and adorable creatures exhibiting sibling love.
At first, the Ross-Simpson pack had their doubts about how their daughter would handle a little brother. They explained that she was furious when news of a soon-to-arrive baby was revealed.
It was even worse when Jagger Snow found out she was going to have a baby brother. Thankfully, after setting eyes on the infant, the youngster became impressed and instantly fell in love with him.
The 12-year-old is also doing a great job in handling sibling responsibility. The big brother takes care of his little ones and shows affection to Jagger Snow so that she does not feel unloved due to the shared attention in the household.
This unconditional love and happiness are often shared online by both parents. A few days after they welcomed their son, Simpson posted a snap of the trio—the two oldest smiled from ear to ear, as Bronx lovingly held the infant. 
Ziggy Blu joins the long list of Ross grandkids. The iconic singer, Diana, has eight grandchildren, including Simpson's son, and is a doting mom to five children.