Kimora Lee Simmons' Daughter Ming Wears a Lacy Bra underneath a Black Blazer Paired with Slacks
Kimora Lee Simmons' beautiful model daughter, Ming Lee Simmons, showed off her fierce stature while rocking a stylish all-black ensemble with an alluring twist.
Ming Lee Simmons constantly proves that having a good taste in fashion runs in the family. The daughter of fashion designer Kimora Lee Simmons showcased her fabulous looks on Instagram.
The 21-year-old stunner uploaded photos that showed her dressed in a sophisticated black blazer and slacks. Black seems to be Ming's go-to color. Unsurprisingly, the stylish number suits her perfectly.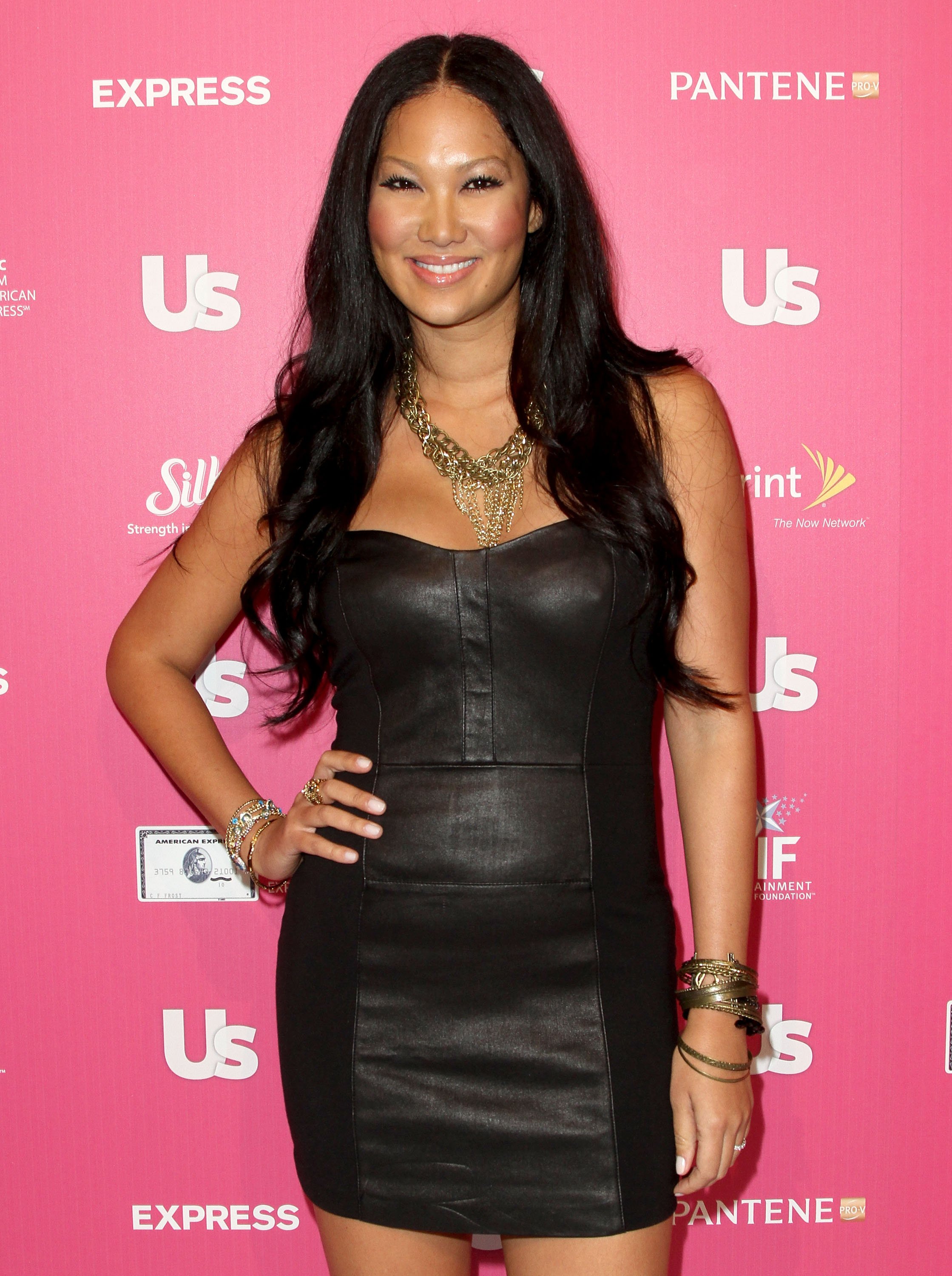 Ming displayed modelesque looks as she posed by a white brick wall. In the first photo, she leaned with her left arm raised on the side while positioning her right arm on her abdomen. 
The young social media star wore a black bra with lace details underneath her chic blazer. In the caption, she stated she is an ambassador of Savage X Fenty, Rihanna's lingerie line.
She gave fans another glimpse of the stylish bra in the second photo, wherein she moved her right hand to the side of her pants and looked off-camera. She also displayed her taut abs.
The stunning photos amassed 22,322 likes with over a hundred messages about Ming's statuesque figure and sensational looks. Kimora couldn't resist adoring her daughter's impressive post.
The former model-turned-entrepreneur commented on her daughter's height, and her message rang true for other followers. A gushing fan wrote:
"You look so much like your momma. 💖💖💖"
Ming is Kimora's eldest daughter with her ex-husband, record executive Russell Simmons. The former couple, who were married from 1998 until 2009, also shares 18-year-old daughter Aoki. 
The mother-daughter team may also branch out into skincare soon.
Besides her striking similarities to her mom, Ming has followed in her mom's footsteps in modeling. In 2018, she modeled for her mother's clothing collection at the New York Fashion Week. 
Ming and Aoki are among the newest recruits in Kimora's family business and fashion brand, Baby Phat, which started in 1999. The stylish sisters are helping their mom elevate the brand. 
In a previous interview, Ming shared that she was part of a generation that continues to rave about the fashion trends in 2000, which blended seamlessly with pop culture and music.
In September 2020, Kimora unveiled the Baby Phat cosmetics line, Shimmer Dreams, the latest project initiated by her daughters. Their products reflect their personalities.
The cosmetic line includes a lip gloss, body lotion, and a scented body spray with shimmer. The mother-daughter team may also branch out into skincare soon.