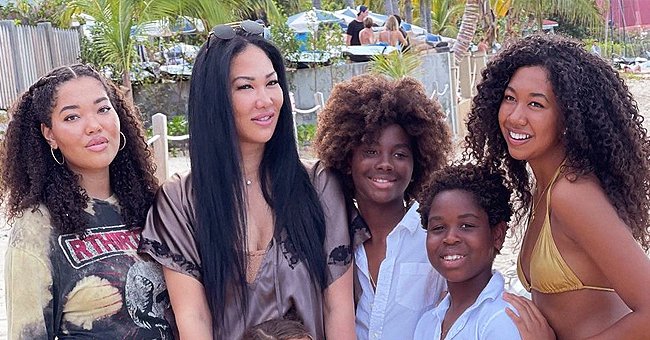 instagram.com/kimoraleesimmons
Kimora Lee Simmons & All Her 5 Children Smile for a Family Photo Shared on Mother's Day
Kimora Lee Simmons celebrated Mother's Day with a heartwarming tribute to her children accompanied by a rare joint photo showing all five of her kids, including her adopted son, Gary.
Motherhood is one of life's greatest gifts, and families worldwide celebrated their mothers, grandmothers, and mother figures on Sunday, May 9. Mother's Day was also an opportunity for moms to reflect on this special role.
Kimora Lee Simmons, a model, reality star, and fashion designer took to Instagram to share a sweet tribute to her children, Ming, 21, and Aoki Simmons, 18, Kenzo Lee Hounsou, 11, Wolfe Leissner, 6, and her adopted son, Gary Leissner, 11.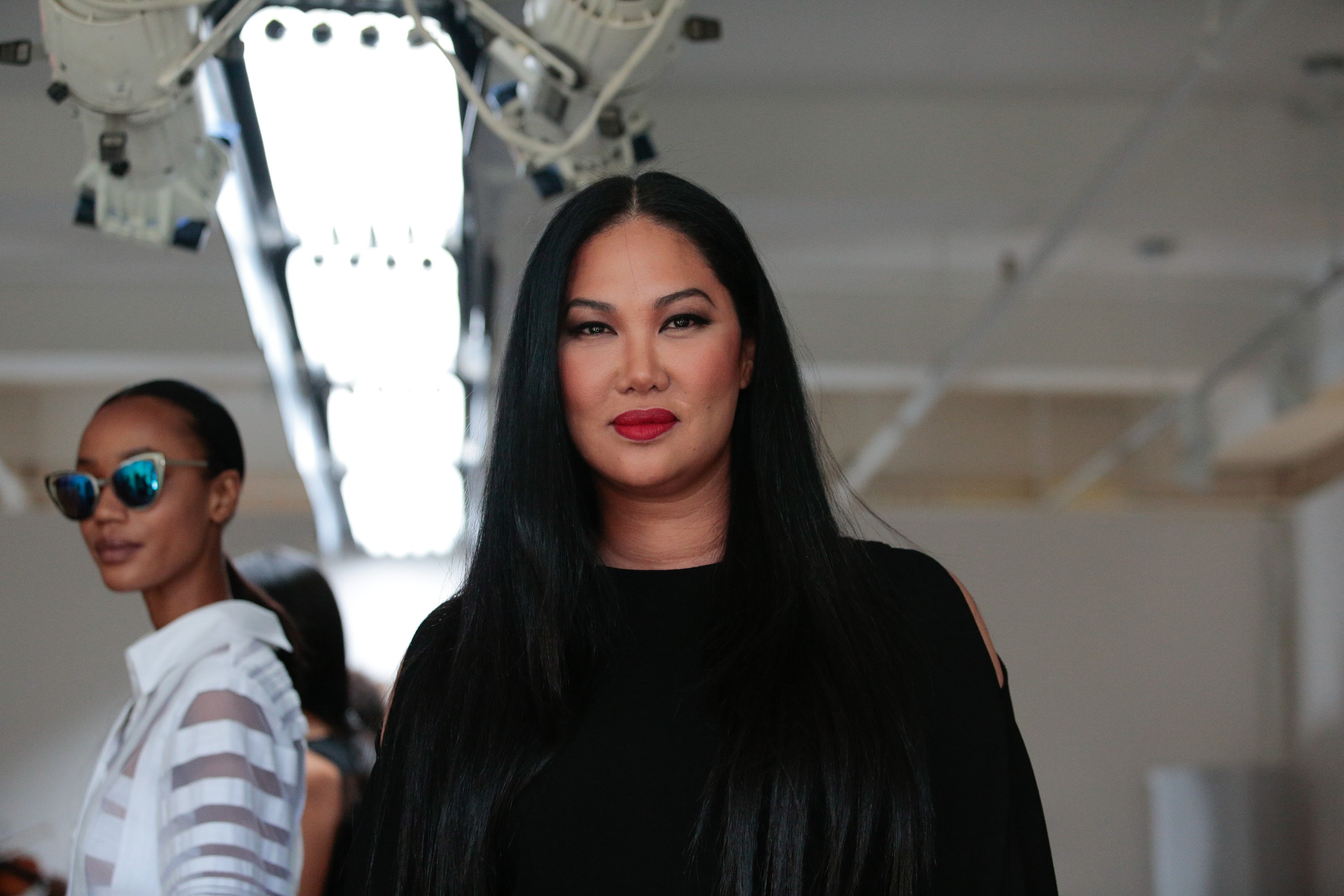 Kimora Lee Simmons pictured during New York Fashion Week at The Gallery, Skylight at Clarkson Square on September 14, 2016 in New York City. | Source: Getty Images
Kimora's post featured a photo of herself flanked by all five of her kids on a sandy beach. On one end was her eldest child Ming in denim shorts and a crop top while her second daughter, Aoki, stood on the other side, rocking shorts and a bikini top.
Kenzo stood next to Kimora in a white shirt and swim shorts, and Gary and Wolfe were pictured in front of the entire clan, also rocking swim shorts and white tops.
The pic showed how much Kimora's four biological children resemble each other despite having different fathers, while the body language reflected the close bond between the five kids and their mom. The sentiment was echoed in Kimora's caption:
"My proudest accomplishment and most difficult job is being a mom. I am, because of them. The five best features about me."
Kimora's Mother's Day snap was especially delightful because it is one of the very few family photos of the 46-year-old with all her children including, Gary, 11, who she and her husband, Tim Leissner, adopted last year.
Since the adoption, Gary has become a part of Kimora's intriguing family, gaining four siblings whose fathers are big Hollywood names. She shares her daughters with Russell Simmons and her son, Kenzo, with actor Djimon Hounsou.
Kimora, Ming, and Aoki relaunched Baby Phat with a stunning campaign aimed at Gen-Z markets.
As Gary joined Kimora's family, he also gained great role models in his mom and eldest siblings, Ming and Aoki. Kimora's work ethic and mind-blowing fashion ideas have made her a superstar, and she inspires the same in her kids.
Ming and Aoki, who were walking runway shows for Kimora's fabulous fashion line, Baby Phat, have already taken a keen interest in fashion and have joined forces with their mom to revamp the popular 90s brand.
In 2019, Kimora, Ming, and Aoki relaunched Baby Phat with a stunning campaign aimed at Gen-Z markets. Not only are the girls involved in marketing the brand, but they are also part of the design process, bringing fresh ideas to the iconic label.
Please fill in your e-mail so we can share with you our top stories!