Steph Curry's Wife Ayesha Exudes a Charming Glow as She Poses in an Orange off-Shoulder Outfit
Stephen Curry's wife, Ayesha Curry, promotes body positivity and takes time to give back. Throughout all this, she always manages to look great. Recently, she rocked shades of orange in a gorgeous post. 
Cookbook author Ayesha Curry, the wife of famous pro basketball player Stephen Curry, posted a charming picture. She was luminescent as she posed while wearing an orange off-shoulder ensemble.
Her sleepy gaze shone through the lens. The shrubbery behind her enhanced the whisp of viridescent shades in the her eyes.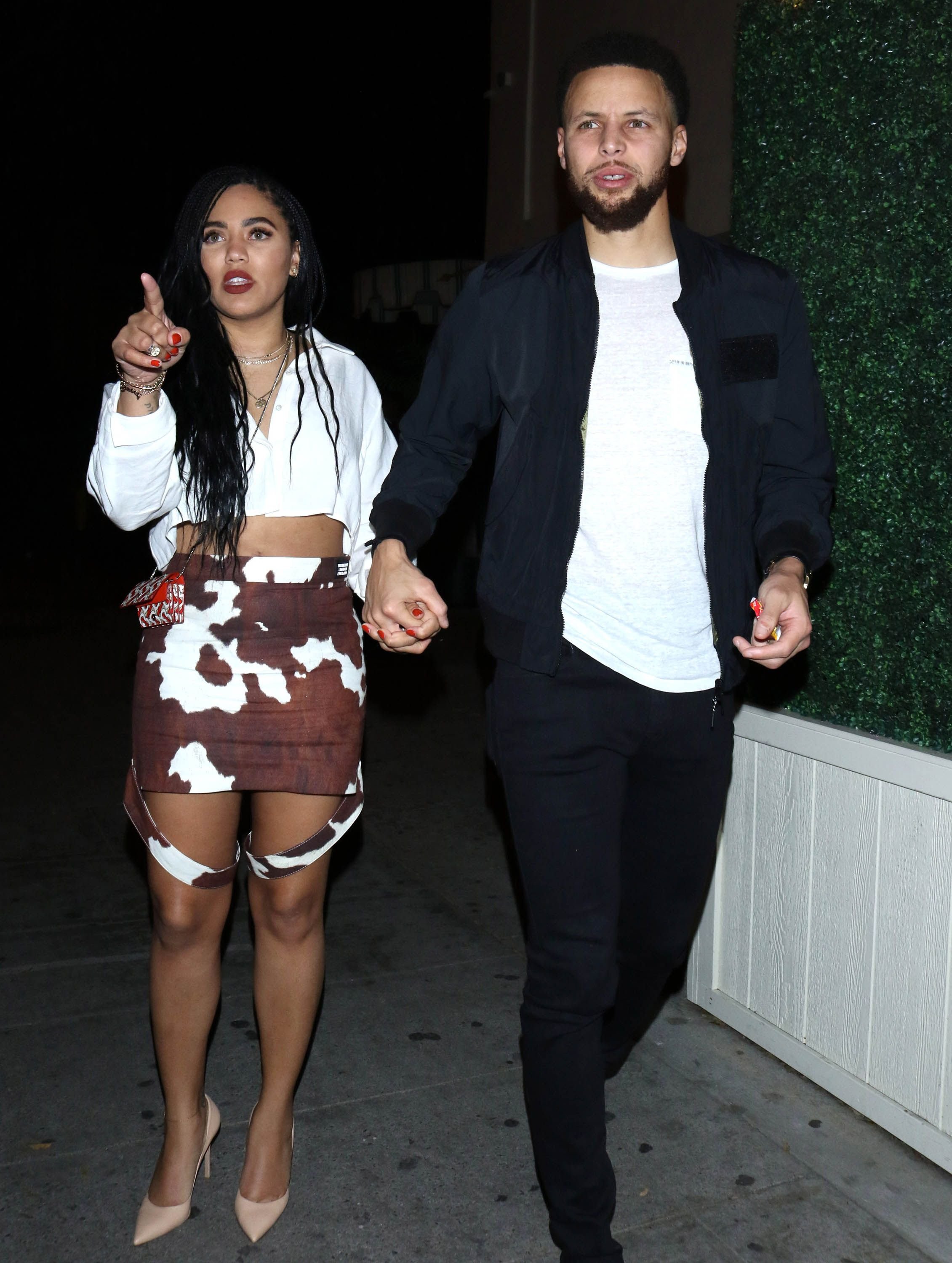 The foodie lightly placed her hand underneath her cheek, revealing her chunky and sparkling wedding ring. Taking to the caption, she penned: 
"Officially Summer! Ready for all of it. Time for my braids."
She wore subtle peach eyeshadow that matched her tiger-orange clothing. The rest of her makeup was nude with a light lipgloss and faint blush.
The 32-year-old's glowing brown skin shone out of the clever amalgamation of tones. There was an elusive balance of hard and soft hues throughout the snapshot.
The Currys also emphasized the importance of play at home during quarantine.
Ayesha's followers adored the picture. Several fellow stars such as actress Gabrielle Union commented on how gorgeous she looked. 
This loving wife also takes the time to empower women through body positivity via Instagram. She shared a post where she revealed she has stretch marks: 
"Sunshine, sunscreen, stretch marks and Stephen. 😆"
Once again, her admirers flocked to the comment section, where they approved of her assertion. One male follower expressed that "real men" do not care about these marks.
Not only does Ayesha push for women to embrace their bodies, she also spends her time on youth empowerment. She and her spouse assisted in remodeling Franklin Elementary School's playground. 
The Currys also emphasize the importance of play at home during quarantine. Steph said that play-centered breaks help their 5-year-old stay focused while taking part in homeschooling.
The Golden State Warrior and his wife have three children together: Riley, Ryan, and Canon. Steph has expressed that this trio gives him purpose.
He desires a world where not one of his kids has to experience any outside limitations due to their gender or race. The sportstar hopes they will all grow up to be confident adults.