Jamie Foxx Shares Pics with Daughters Corinne & Elise, Showing He Is a Doting Dad
Jamie Foxx recently took to Instagram to share a series of pictures featuring him and his two daughters Corinne and Anelise. From all indications, the actor is no doubt an amazing dad.
As the world celebrated Fathers Day last Sunday, actor Jamie Foxx made sure to remind many that he is a father of two and a proud one at that.
Taking to Instagram, Foxx shared a collection of pictures that showed him posing with his two daughters Corinne Foxx and Anelise Foxx.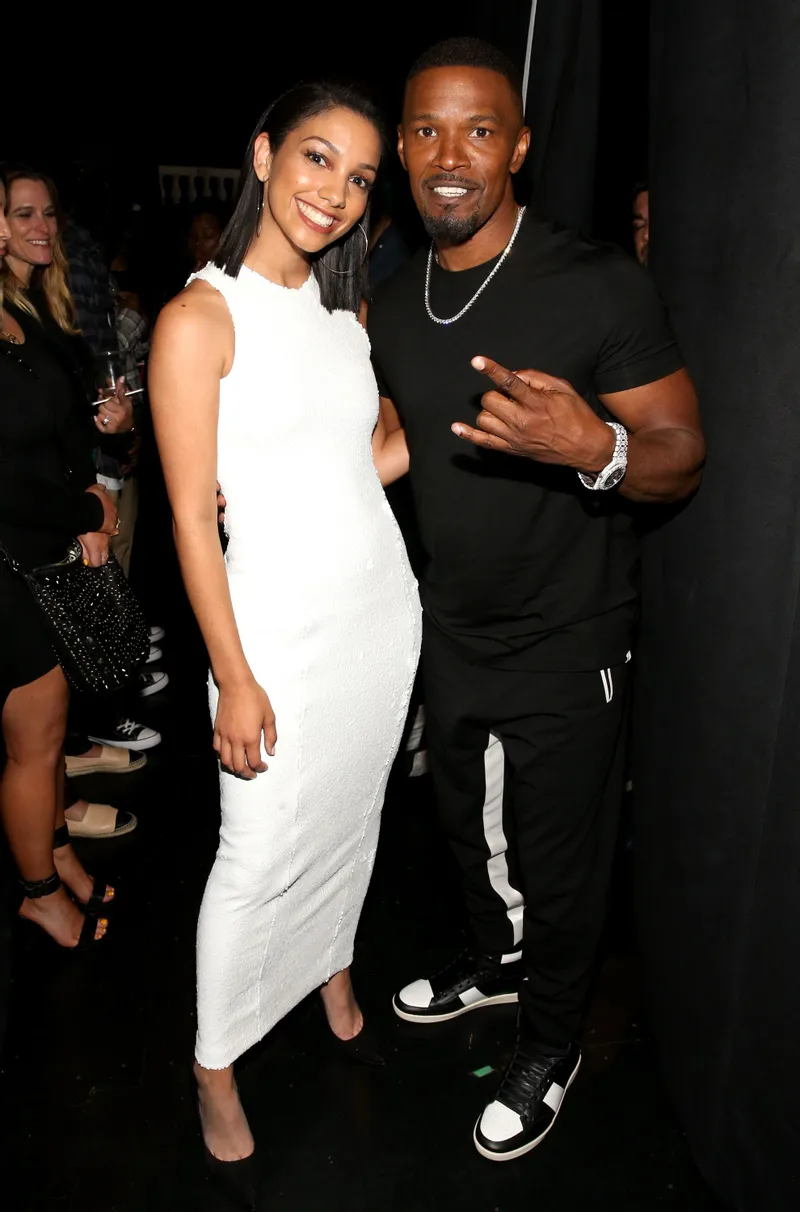 In one of the photos, he was captured sitting on the grass with his daughters, while another showed them holding a big gold trophy.
The post also featured a photo of him and Corinne donning matching outfits, while the slide showed him posing with Anelise before ascending a plane. He accompanied the pictures with a caption writing:
"My babies ❤️❤️❤️❤️ @corinnefoxx #anelisefoxx #swipeleft."
Expectedly, Foxx's post racked up reactions from several fans who took to the comments section, gushing about how adorable the trio looked. He shares Corinne with Air Force veteran Connie Kline and welcomed Anelise with his publicist ex-girlfriend Kristin Grannis. 
Since becoming a public figure, Foxx has proved himself to be nothing but a doting dad, often trying to be as present in his kids' life as much as possible, even if that means bringing them to work sometimes.
While juggling a career as an actor and trying to be a full-time dad seems like a lot of work, Foxx has found a perfect balance.
In August 2019, the ace actor shared a photo of himself posing with Corinne and Anelise while on the set of an episode of his show, "Beat Shazam."
But now it appears that not only does the actor like taking his kids with him to work, he also does not mind collaborating with them on some projects.
Foxx's newest show, "Dad Stop Embarrassing Me!" reportedly mirrors his relationship with Corinne when she was a teenager.  Even more noteworthy,  the 27-year-old also serves as an executive producer on the show which premiered on Netflix back in April.
On what it has been like working with Corinne, Foxx described her as a seasoned talent who knows exactly what to do and how to do it.
Though not as involved as her older sister, Anelise has also appeared in some of her dad's projects, and according to the actor, she steals the show with her hilarious antics.
While juggling a career as an actor and trying to be a full-time dad seems like a lot of work, Foxx has found a perfect balance. In this case, home is wherever his kids are—even if that means on set.