TD Jakes' Wife of 39 Years Proves She Is a Smart Dresser by Posing in a Gray Coat and Big Bag
T.D. Jakes' wife of more than three decades, Serita Jakes, shows off her youthful side by dressing smartly in a gray coat and accessorizing with a noticeably big bag.
Serita Jakes is a writer and a preacher, and like her husband, her impact on their ministry is outstanding. The pair have been an item for nearly forty years, owing to their unwavering love, support, and faith in each other.
While they preach to their congregations in churches, they also share some peculiar messages through their online platforms. These platforms are carriers of their prophetic words but showcase their life away from the pulpit too.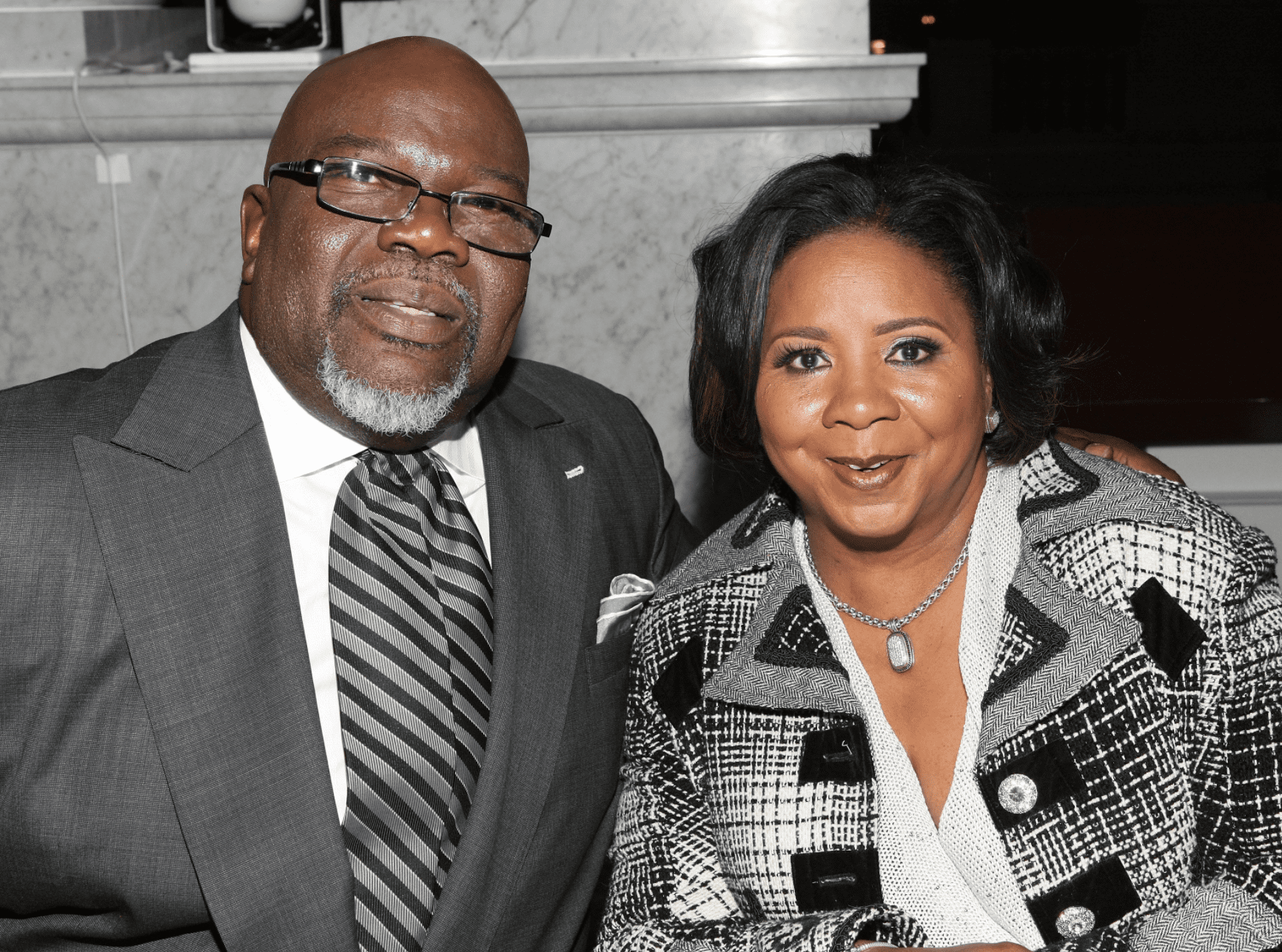 Serita's recent post via Instagram showed the author flaunting her youthfulness as she rocked a stylish gray coat and pants paired with a wide-lipped black-and-white bag that had the words "LADIES FIRST" boldly written on it. The accompanying caption read:
"Friends, you are cordially invited to get cozy, grab your coffee, and join me virtually for an enlightening conversation...June 26, at 10 a.m."
While the preacher invited her "sister" fans to the virtual meeting set for the weekend, they noticed her posing and smiling with her eyes fixed on the iPhone's screen.
They responded to the invite by first applauding her vibrant and smart dressing before focusing on their excitement for the all-girls virtual conversations.
During their 36th anniversary, T.D. Jakes referred to Serita as his "ride or die soulmate."
Serita's knack for a fashionable outlook is not the only thing that makes her highly placed and respected by her fans. The woman of faith has been a strong support system to her husband, T.D. Jakes. 
The pair exchanged vows as young adults in 1981. A few months after their marriage, the couple fell victim to a terrible car crash. 
This accident caused Serita to have serious injuries on her leg and foot, and doctors believed the damage caused may affect her chances of walking again.
At a time when most newlyweds would be stressed with the caretaking responsibility, the Jakes patriarch put on his armor of love and took care of his wife.
He became more affectionate and was committed to handling the affairs in the home while helping his leading woman recover. Within a few months, they got past that phase and became inseparable.
Ever since, the preachers have been confident in their feelings for each other. They celebrate their anniversaries by whipping up soul-stirring messages online as a token of appreciation for one another. 
During their 36th anniversary, T.D. referred to Serita as his "ride or die soulmate." A year later, he described her as the "good thing" in his life.
The writer has had a few labels for her leading man, too, showing that they are in tune with their feelings and admiration for each other.