Fans Say Tamron Hall's Son Moses 'Is Getting So Big' & 'Tall' after Seeing Him Play with a Fountain in Pic
Tamron Hall's fans could not stop raving in her comments section after the television personality shared a picture of her son Moses whom she welcomed back in April. Take a look!
Talk show host Tamron Hall is showing off her two-year-old son Moses and fans could barely stop gushing about how adorable the tot looks.
In the picture Hall shared, Moses was captured standing near a fountain in blue shorts and a cute animated blue T-shirt to match. His thick curly hair was also on full display.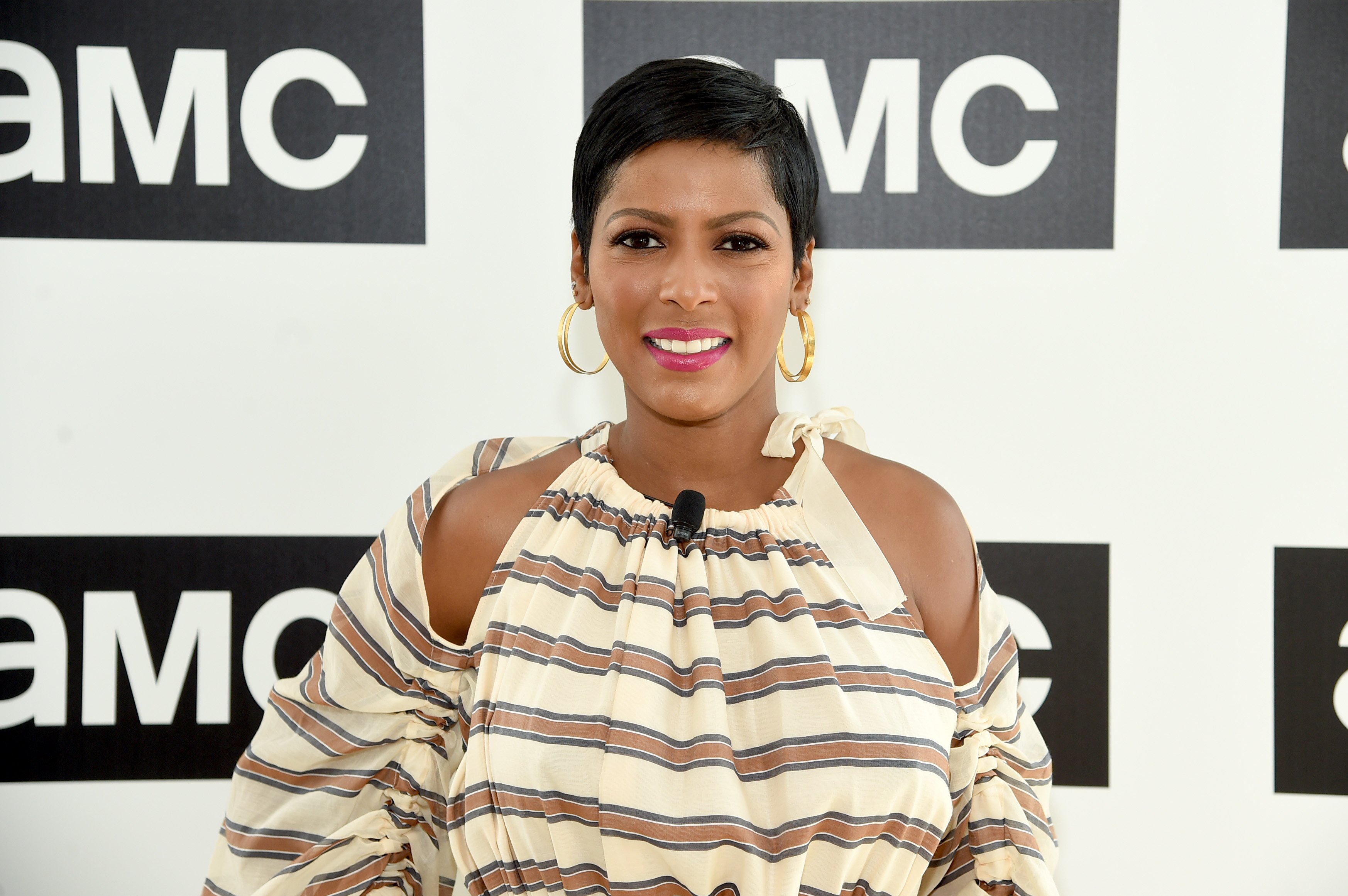 The image showed Moses surrounded by sprinkles of water, staring wide-eyed and with a surprised expression on his face. Hall accompanied the picture with a caption calling him her "New York City boy."
Unsurprisingly, the adorable picture racked up reactions from several of Hall's followers and fans who could not stop swooning over how grown he has become. One user wrote:
"Omg he's getting so big. Cute as can be."
A second user called Moses adorable, while another noted that he has grown very tall. Several other fans also left similar comments.
She struggles to leave her son behind while traveling.
Hall shares Moses with her husband, music producer Steve Greener, whom she reportedly started dating in 2017 and eventually married in 2019. 

Hall and Greener welcomed Moses on April 24, 2019. The couple opted to conceive their baby via IVF, seeing that the television host was in her late 40s at the time.
Since welcoming the toddler, Hall has continued to prove just how much she enjoys being a mother to her adorable son. In April 2020, she posted a heartwarming video of Moses chasing her pet bird Josephine Birdker which she had since March 2018.

While Hall has enjoyed every bit of raising Moses so far, she has also had to learn to juggle it with her job as co-host of her eponymous syndicated show. 
The proud mom has admitted to struggling sometimes when leaving Moses behind while traveling. She hopes he does not remember those moments in the future.
But despite the challenges, Hall learned to embrace the journey because, according to her, acceptance makes her and Moses' lives better.
Someday, when Moses is all grown up, he will feel nothing but gratitude for having a dedicated and committed mom like Hall, and she will, in turn, have nothing but a beautiful smile on her face for how far she has come!