Anthony Bourdain's Ex-wives and Daughter — Ariane Was Just 11 When Chef Took His Life
Celebrity chef and television personality Anthony Bourdain was married twice, during which he welcomed a daughter. Here's a glimpse into his life away from the limelight.
Before his tragic death three years ago, Anthony Bourdain had been married twice and was the proud father of a beautiful daughter he welcomed in his fifties.
Though much of his career was publicized and widely known, Bourdain's personal life remained something of a mystery to many. Take a look into his life as a husband and father.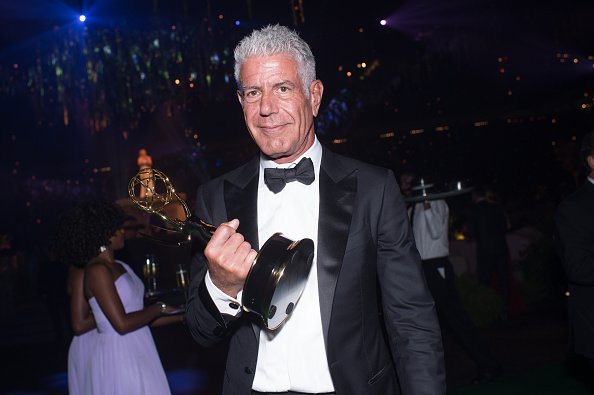 NANCY PUTKOSKI
Bourdain met Nancy Putkoski in high school. She was older than him and allegedly the bad girl that guys wanted and girls coveted to be.
With Bourdain hanging with the regular kids and Putkoski rolling with the young druggies, these two were clearly very different from each other. Yet, Bourdain was smitten and ended up graduating high school a year earlier to follow Putkoski to Vassar College in New York City.
The pair would end up getting married in 1985 and were together for several years, during which they lived a relatively quiet life and made several beautiful memories.
Twenty years into their marriage, Bourdain and Putkoski split in 2005. Though it was not a contentious divorce, the famous chef was left pretty shaken, but this did not stop him from moving on.
OTTAVIA BUSIA
After his marriage to Putkoski came to an end, Bourdain was set up on a blind date by his best friend, Eric Ripert, the chef of Le Bernardin.
Bourdain went on the date where he met Ottavia Busia, a restaurant manager who completely captured his heart. They went on more dates and, not so long after, got married.
From the beginning of their romance, it became obvious that Busia and Bourdain would not be like every typical couple as their 22-year age gap could hardly be ignored.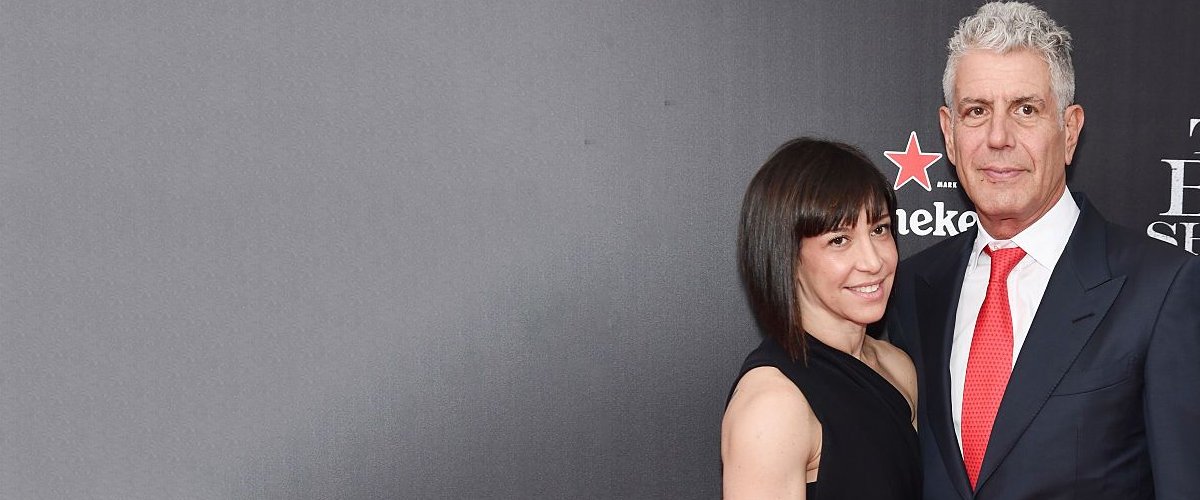 However, as the saying goes, age is nothing but a number, and in April 2007, Bourdain and Busia tied the knot, only a week after welcoming their daughter.
Speaking about their love, Bourdain admitted that he fell in love with his wife while watching her eat a six-pound lobster during one of their dates.
However, for Busia, it was quite different. She believed it was her and Bourdain's shared love for the restaurant business that really brought them together.
A few years into their marriage, it seemed things had started changing between them as Busia revealed that Bourdain's busy schedule was a big challenge.
In June 2018, Bourdain tragically died by suicide. His body was discovered by Eric Ripert.
She recounted getting frightened one night when she found someone in her bed. It was Bourdain, but she had forgotten he was home.
Despite his job taking him away from their family, Busia continued to support her husband in everything he did but maintained that she had no interest in the celebrity lifestyle.
On the other hand, Busia found a new love in martial arts and started training at the Renzo Gracie Academy. Soon, it became a full-time hobby for her.
And just like Busia supported him, Bourdain was also there to show support to his wife. They often went to watch fights on their date nights, and the chef even joined in a few of her training.
However, despite all of these, the couple's marriage was falling apart on the sidelines, and in 2016, after nine years together, Bourdain and Busia announced they were splitting.
Unlike most divorces, Bourdain and Busia had an amicable split, with the chef admitting that no party was hurt in their eventual separation.
HIS DAUGHTER
Bourdain became a first-time father in 2007 when he welcomed daughter Ariane with Busia. He was 50 years old at the time.
Bourdain's decision to have a child came as a surprise to his mom Gladys because the chef had previously maintained that he would never have children.
And once Ariane entered Bourdain's life, everything changed. The chef embraced fatherhood with all of his heart, and for many years, nothing else mattered.
In an interview, Bourdain admitted that Ariane had him wrapped around her finger, adding that he hoped she would always feel love through her journey in life.
With Bourdain's work requiring him to travel a lot, it is no surprise that Ariane grew up traveling the world and eating foods from different cultures.
Even better, the little girl developed a great bond with her dad. It was, therefore, undoubtedly heartbreaking for Ariane when Bourdain died in 2018.
A TRAGIC END
In June 2018, Bourdain tragically died by suicide. His body was discovered by Eric Ripert, the man who set the late chef up with his second wife.
Expectedly, Bourdain's death left his family, friends, and loved ones devastated, with his fellow chef and friend, Doug Quint reiterating how close the chef was with his daughter.
He also shared Ariane's reaction to her father's death, noting that the little one had asked him if people outside New York would hear of Bourdain's passing.
This brought Quint to that one realization: Anthony Bourdain had changed the world, and now, even in death, his legacy lives on in the hearts of many.
If you or someone you know is considering suicide, please contact the National Suicide Prevention Lifeline at 1-800-273-TALK (8255), text "help" to the Crisis Text Line at 741-741, or go to suicidepreventionlifeline.org.