Kandi Burruss' Daughter Blaze Snatches Hearts with Her Little Space Buns & Pouty Face in Pic
Blaze Tucker, the daughter of reality star Kandi Burruss, grabbed the attention of social media fans with her irresistible charm. Check out the little girl's cute hairstyle and priceless facial expression.
Future star Blaze Tucker received sweet comments from appreciative fans after her famous mom, reality star Kandi Burruss, shared her adorable snap on Instagram. 
The delightful photo showed little Blaze sitting on a chair while pouting her lips and frowning. She looked cute as ever while rocking a black printed shirt and shorts.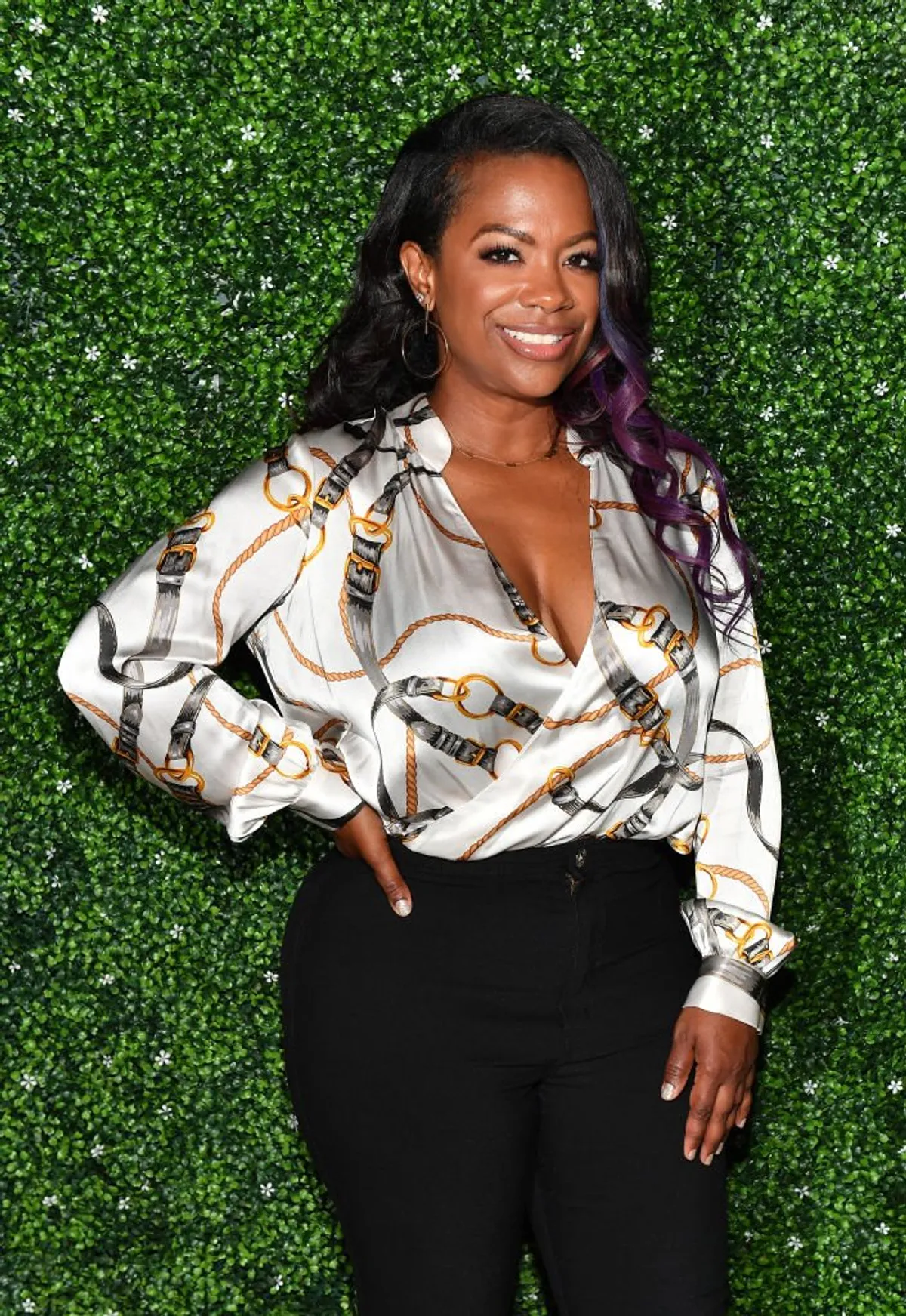 Blaze had her hair tied up in two tiny buns, adding a fun vibe to her look. The photo quickly amassed more than 200,000 likes, with thousands of fans admiring her to no end. A fan wrote:
"Her little face. 😍😍"
Burruss noted that her little daughter's face was the mood of the day, but another fan chimed in to say that Blaze is the "Real Housewives of Atlanta" star's twin. 

Blaze, who was born in 2019 through surrogacy, is Burruss's youngest daughter with her husband, Todd Tucker. Recently, the power couple celebrated the tiny tot's first birthday. 
They marked their daughter's milestone with an emotional video compiling photos and videos taken during Blaze's first 365 days - from the hospital delivery room to the present. 
Besides Blaze, Burruss and Tucker are also doting parents to their son Ace and two daughters, Kaela, 25, and Riley,18, from their previous relationships.
Since appearing in "RHOA," Burruss' life has been an open book, with fans admiring her for being able to juggle obligations as an entrepreneur and a devoted mom. However, speculations emerged of her leaving the show.
She earlier addressed the rumors explaining that it was not her time yet to leave the reality series. But the "Chi" star also confessed she plans to pursue another dream - to be a Broadway producer.
Burruss' dream is coming true as she will work behind the scenes on the Broadway show "Thoughts of a Colored Man," a first-ever production featuring an all-Black male cast.
The show, which will open in October, is also composed of an all-Black creative team. She expressed excitement to see the Broadway production's future success.
Before her stint in "RHOA" and becoming a businesswoman, Burruss was part of the popular '90s R&B girl group Xscape. She left the band to start a solo career.
She wrote songs for influential bands, including Destiny's Child and TLC. Because of her writing prowess, she became the first Black woman to win ASCAP Songwriter of the Year in 2000.