Kandi Burruss Accuses Boyz II Men of Disrespecting Her When They Worked Together Once
"The Real Housewives of Atlanta" star and R&B singer Kandi Burruss recently revealed she had a bad experience while collaborating with one of the most iconic boy bands in the world. 
Before Kandi Burruss became a popular star on "The Real Housewives of Atlanta," she was a singer and a member of the iconic female R&B band, Xscape.
Burruss' talent led her to collaborate with other musicians, including popular boy band, Boyz II Men. In a recent interview with Eddie Levert, she opened up about how she was "disrespected" by members of the boy band.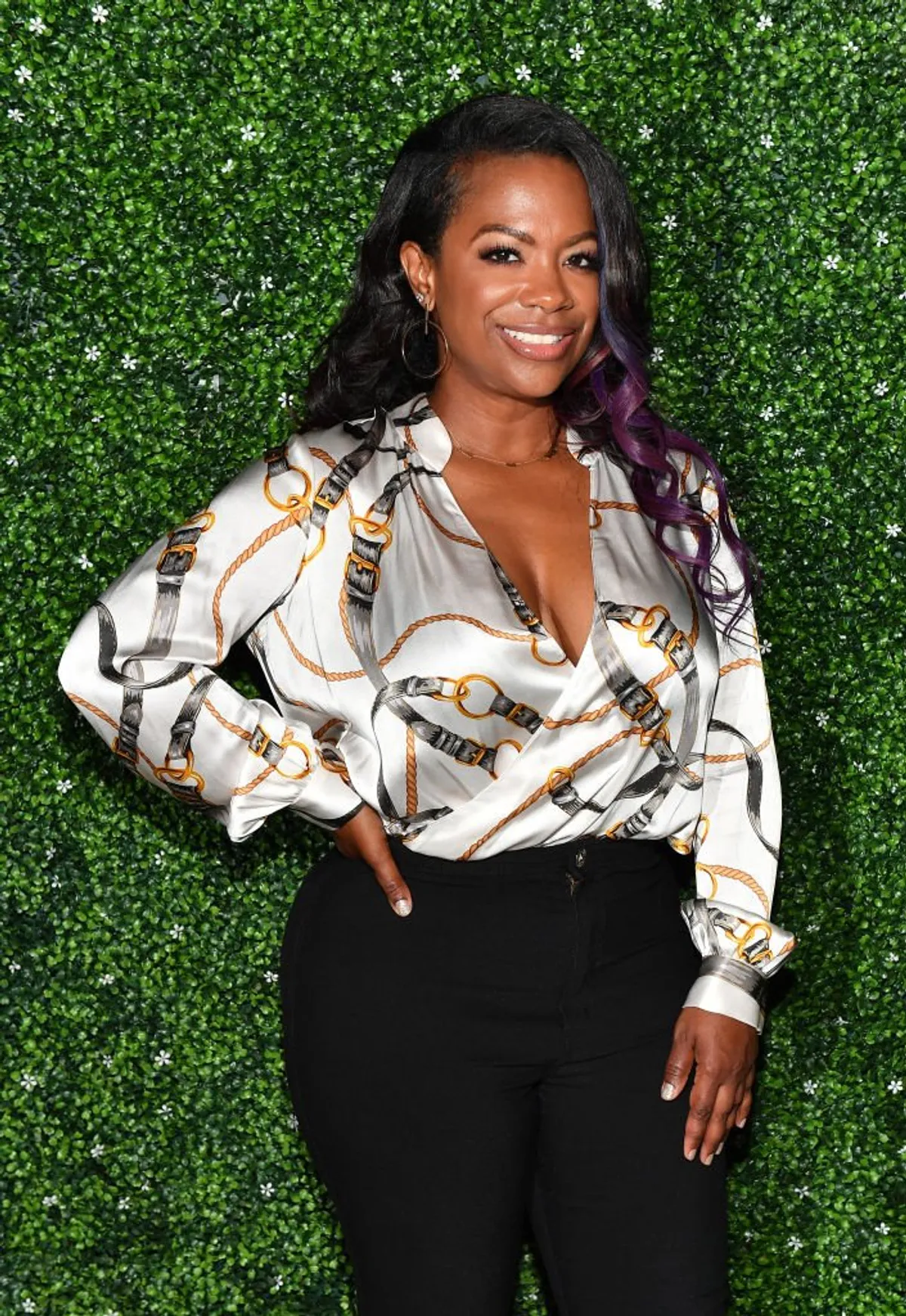 Burruss shared about her negative experience after Levert, whose daughter accompanied him in the interview, asked the reality star about her most memorable moments while working in a music studio. 
Levart proceeded to ask Burruss who was the most difficult person or group she had to deal with and she spilled the tea about an undesirable experience that happened a long time ago. She said:
"But yeah, I had a bad experience in the studio with Boyz II Men."
Best known for their emotional ballads and acapella harmonies, Boyz II Men is composed of Nathan Morris, Wanya Morris, and Shawn Stockman. 
After her revelation, Burruss quickly clarified that it wasn't the award-winning group's singing that was bad. When Levart asked her if it was the trio's attitude, she nodded.
Despite being long-time friends, Burruss said she and the band's members drifted apart after the studio session. Without elaborating on the incident, Burruss said she had never experienced disrespect in a studio until that point.
Following the "RHOA" star's statement, Morris expressed his side. From what he remembered, the disagreement stemmed from differing rules regarding songwriting credits.
Morris claimed that while he and his bandmates had yet to finish the song they were about to collaborate with Burruss on, she already wanted to discuss "splits" of its future royalties.
Burruss wrote Destiny's Child's "Bills, Bills, Bills" and the hit "No Scrubs" for TLC.
While both parties aired their side, Burruss noted that the incident happened a long time ago and she has moved on from it. She eventually used her songwriting skills for other musicians.
Burruss is notable for writing songs for several artists. She first began writing songs for her band, Xscape, whose members were Tameka "Tiny" Harris, LaTocha and Tamika Scott, and Tamera Coggins-Wynn.
But after she left the group, her songwriting career blossomed. It was a pivotal moment for her when she ventured into songwriting, with some of the songs she wrote becoming worldwide hits.
Burruss wrote Destiny's Child's "Bills, Bills, Bills" and the hit "No Scrubs" for TLC. Because of those chart-topping songs, she became the first Black woman to win ASCAP Songwriter of the Year in 2000.