Former NFL Star Reggie Bush Hugs His Daughter Briseis as They Pose in Front of a Kobe Bryant Mural
Former NFL star Reggie Bush recently shared a photo of himself and his young daughter, Briseis Bush, giving off a "girl-dad" vibe in front of a Kobe Bryant mural.
Reggie Bush is not just famous for playing football; he is also a proud father to his little girl, Briseis Bush. He shared on Instagram a heart-melting photo featuring his 8-year-old daughter.
The 36-year-old football star uploaded a picture of him hugging his daughter in front of a popular mural of late NBA basketball star Kobe Bryant with his daughter, Gianna Bryant.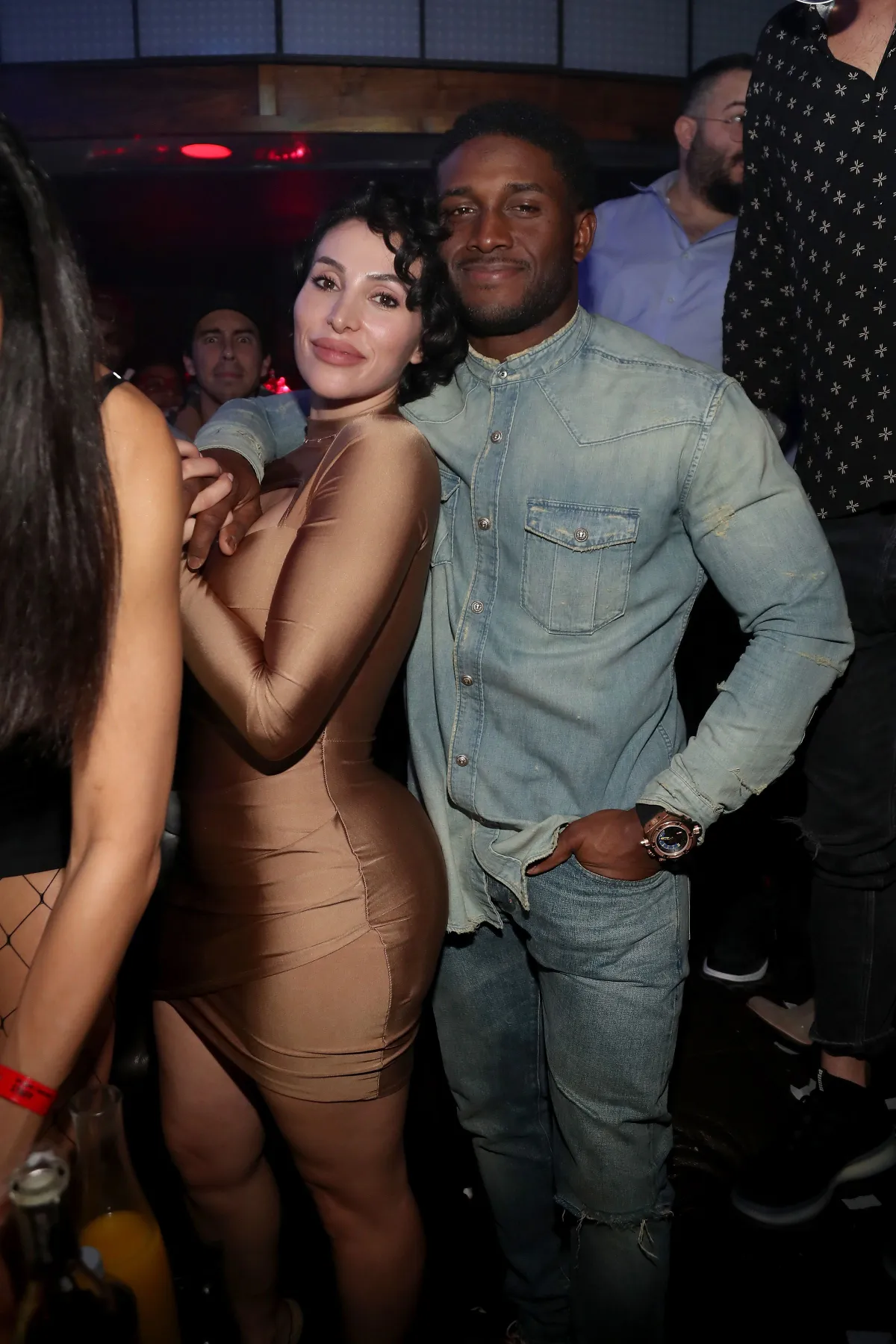 Bush wore a green sweatshirt and camouflaged shorts, while Briseis donned a grey hooded jacket and a black shirt. The duo smiled sweetly at the camera.
A praying emoji and a snake emoji served as his caption, an ode to Bryant's moniker, "Black Mamba." Although wordless, Bush's sweet gesture to his daughter speaks volumes.
Like Bryant, who started the "girl-dad" trend, Bush takes pride in being a family man. In a May 2020 interview, he said he was taking all the time to focus on his family. 
Looking after his family has been nothing but a joy to Bush. He shared he was able to gain new experiences as a dad and as a husband to his wife and Briseis' mother, Lilit Avagyan. He said:
"Now I get an opportunity to be home, and to find a new passion and keep my focus on top of my family."
Avagyan, a dance teacher of Armenian descent, has been married to Bush since 2014. Her beauty is often compared with reality star Kim Kardashian, Bush's ex-girlfriend. 
Besides Briseis, Bush and Avagyan also share two adorable sons Agyemang, 2, and Uriah, 5. They welcomed Uriah in 2015, while their youngest son was born in 2017.
After more than two decades in his sports career, he retired in 2017.
Like any other parents, they, too, face the dilemma of homeschooling their children because of the pandemic. Bush said it was challenging, but it also showed him a silver lining. 
Amid the global health crisis and social distancing protocols, the veteran football athlete said the situation forced the whole family to share and enjoy precious moments. 
Bush and Avagyan adjusted their parenting techniques so that their stress levels would not affect their children. The couple has extended their patience as well.
The doting mom noted how their children have displayed different personalities. They are also little balls of energy - a trait they inherited from their athletic dad.
Bush previously played for six football teams including the New Orleans Saints, Miami Dolphins, and Buffalo Bills. After more than two decades in his sports career, he retired in 2017.