Reggie Bush's Wife Lilit Shares a Photo of Their Daughter and People Think She Looks like North West
It's not unusual for fans to compare Reggie Bush's wife and kids' to Kim Kardashian and her children, as there does appear to be a strangely striking resemblance between the two families. 
Recently, Reggie Bush's wife Lilit Avagyan took to social media. She shared a picture of their daughter Briseis. Fans went wild, commenting on how the young girl looks almost exactly like North West.
These followers flowed into the comment section, most remarks centered around the resemblance between Briseis and North. Some thought that she actually was North.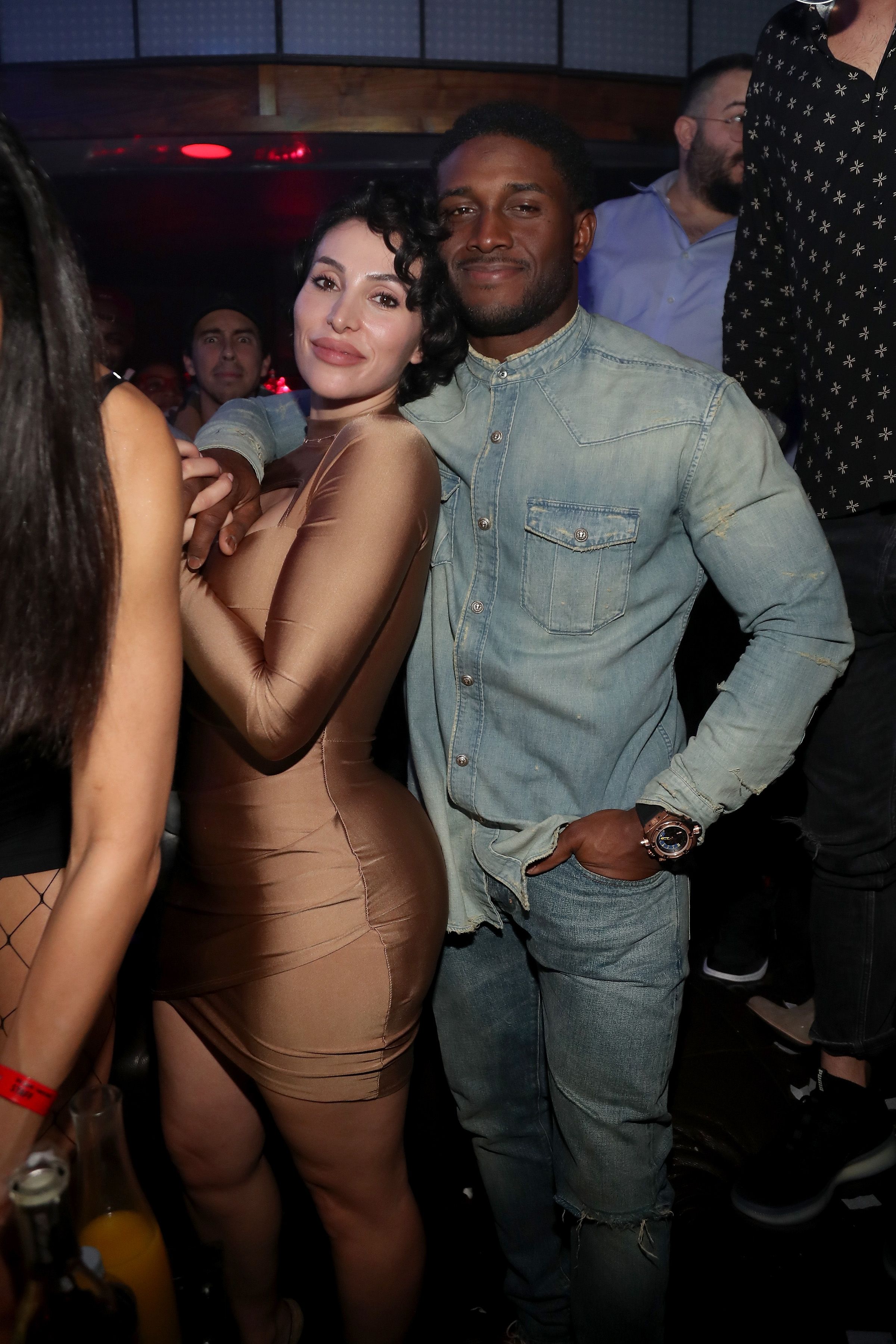 AN UNCANNY RESEMBLANCE
The young girl was gorgeous, the sun glimmering on her luscious curly hair and glowing skin as her dark eyes glowed. One follower, @sunshine_1979_, commented: 
"Why does his kids look like KimK kids.😲"
Many of them, including follower sofiatt_, said that the young girl and North looked exactly like twins. There were a minority of comments that remarked on how pretty Briseis is. 

A PERFECT DAUGHTER
Avagyan, of course, didn't mention any resemblance in the post. Rather she just spoke about her daughter, writing "Perfection" in the caption. 
Last year [Bush] spent this time enjoying his 6th wedding anniversary with his wife.
The young girl wore a purple shirt with a printed white spiral in the middle that suited her skin tone and hair. The post received a little bit over 8000 likes. 
TWIN FAMILIES 
This is not the first time the Kardashian and Bush family have been compared to each other regarding looks. In fact, it tends to happen quite regularly, with one Twitter account user tweeting: 
"I bet you thought this was Kim, North, & Saint... This is Reggie Bush Wife , daughter & son ... lol."
This is not necessarily surprising since Kardashian and Avagyan do look similar. The strangest aspect is that Bush used to date the "KUWTK" star.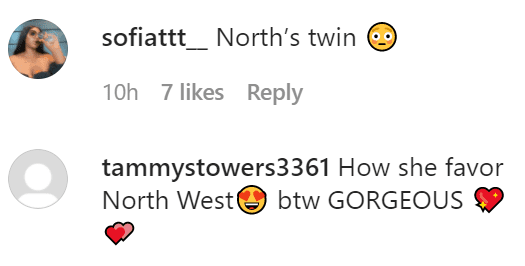 FAMILY MAN 
When it comes to his Kardashian-like family, Bush has focused on his kids and wife more since he retired from the NFL. He stated that he is now able to enjoy new experiences with them. 
Last year, he spent this time enjoying his 6th wedding anniversary with his wife. The two share three children: Agyemang (2), Uriah (5), and Brises (7).  
Married Kim K lookalike.
Gave birth to North lookalike.

Reggie Bush did that. pic.twitter.com/G6r9eap2qR

— Kofi Wiredu™ (@Wiredu_) July 12, 2017
Bush, of course, loves showing off his gorgeous wife on social media. He filmed and shared a video of her in the kitchen, donning a black top and shorts, showing off her curves. 
The top had a deep cut, giving followers a peek at her cleavage, with the outfit also revealing her flat stomach. Fans gushed over how stunning Avagyan looked.