Florida High School Principal Writes Letters of Encouragement to His 459 Graduating Seniors
A Florida high school principal has been working on personalized, handwritten notes for each of the 459 graduating seniors in his school to ensure that they felt special on the big day. 
This year's graduating class has experienced a series of turmoil and obstacles during their final year of high school and Matanzas High School Principal Jeff Reaves wanted to go the extra mile to ensure they ended on a high note. 
Reaves took the time to write notes to each of the graduating students and left them on their seats so they could find them as they filed in for the ceremony. The principal was sure to include something personal for every student.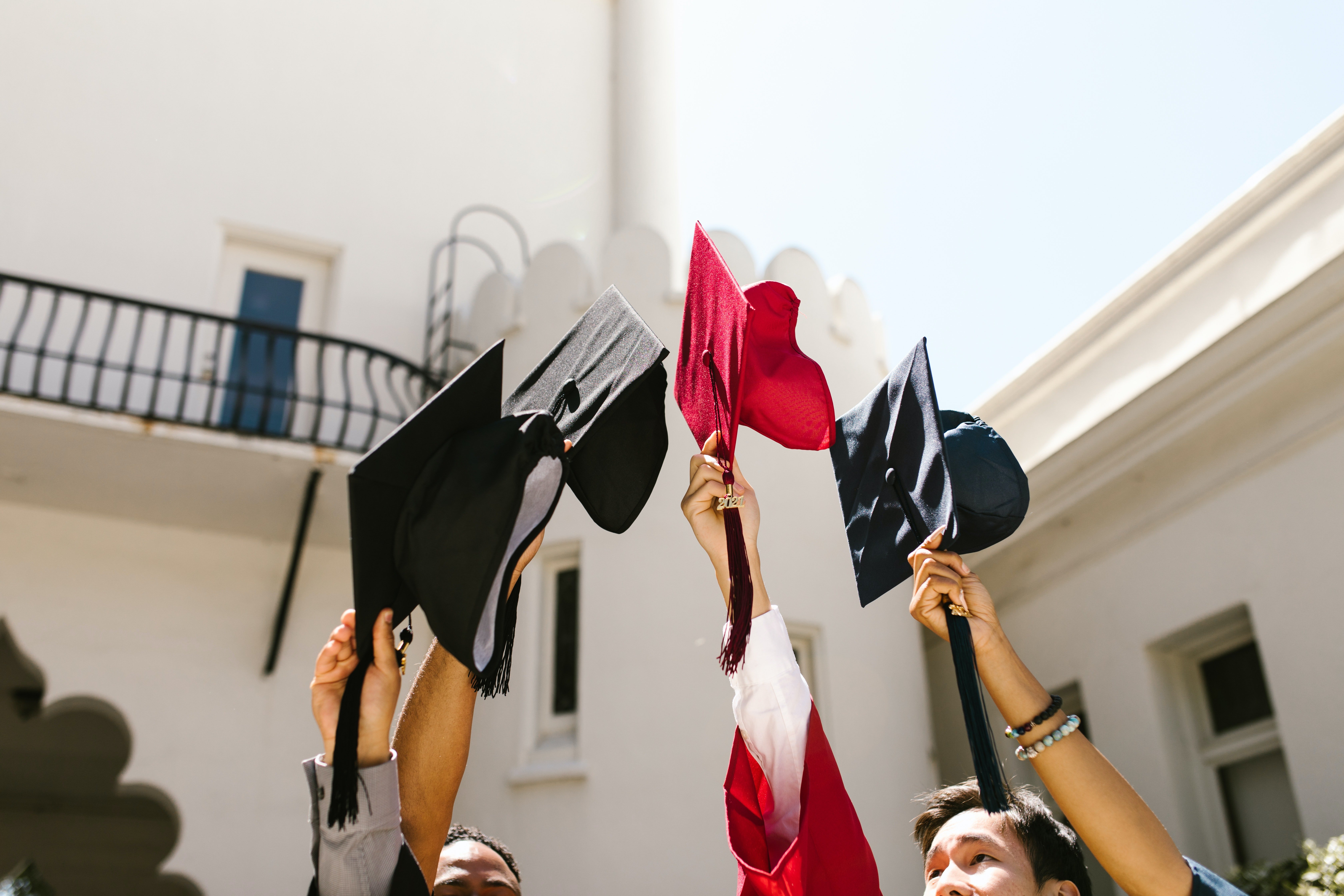 BEST PRINCIPAL
Reaves has been working on the notes since March to make sure he wrote on for every single student in attendance. When two students arrived at the ceremony unexpectedly, the principal quickly wrote them something too. 
The principal shared that he wanted the seniors to finish off their high school careers with positivity as they entered the new season of life. He said: 
"I wanted to shine some light on the students and encourage them as they begin their next journey in life."
MAKING IT PERSONAL
Reaves took the opportunity to get to know each of the 459 students he wrote notes for and included something specific to them in their letters so that each note was personalized for the student. 
The principal said that high school was more than just numbers and by going through the process of writing each student a note, he was reminded of the names and faces behind the numbers he usually dealt with. 
Florida Principal Pens Personal Letters for All 459 High School Graduates to 'Be Positive' https://t.co/q6MJkYxP8E

— People (@people) June 24, 2021
VERY TOUCHING
Reaves's effort was noticed not only by the students but also by the staff members who attended the graduation ceremony. Lisa Kittrell, a teacher at Matanzas High School, shared how pleasantly surprised she was by the principal. 
Kittrell has been in the education system for 25 years and this is the first time she has seen a principal make so much effort for the graduating class. She said: 
 "It was just so touching that he did that for all of the graduates. It was just so touching. It shows he really cares for the students."
For most families, a single high school or college graduation is a big deal worth celebrating. In one Southern California family, seven women each have something to be proud of. https://t.co/ikql9YmwrW

— ABC 7 Chicago (@ABC7Chicago) June 20, 2021
SPECIAL GRADUATION
Another special graduation took place when a mother and daughter graduated together from the University of Stirling. Vicki Lawlor, 43, and her daughter Hannah, 21, tackled the challenges of being a student and finished together. 
The mother and daughter are from Tullibody, Clackmannanshire, and worked together throughout the lockdown period to complete their degrees. Now both are celebrating their achievements. 
#BrockU Medical Sciences graduate Nicole Tsakiridis didn't let the pandemic stop her from being hooded by her mother, Professor of Health Sciences Evangelia Litsa Tsiani, during a small family ceremony at home.

Read about Nicole's #BrockUGrad story ⬇️ https://t.co/3qnYMSBloD

— Brock University (@BrockUniversity) June 21, 2021
In Southern California, the Lomeli family also celebrated a momentous moment when seven women in their family graduated at the same time. The cousins and sisters reeled in four high school diplomas, two masters, and a doctorate between them. 
The Latina family is immensely proud of the seven women's achievements as each of them inspired each other to work hard and strive for more.