Man Admits He Has 'No Hope' after Miami Condo Collapse Where His Mom and Grandma Lived
Miami, Florida experienced a dreadful event this past week when witnesses heard screams echoing from a collapsing building. Pablo Rodriguez just longs for his mother and grandmother to be alive. 
Pablo Rodriguez, a native of Miami, confesses he has "no hope" for the lives of his mother and grandmother. This follows a harrowing incident on Thursday when a local oceanside condo partially collapsed.
The American Red Cross has set up a reunification site. Residents and relatives of other individuals living in the 12-story condo await and listen to police updates regarding the state of the emergency.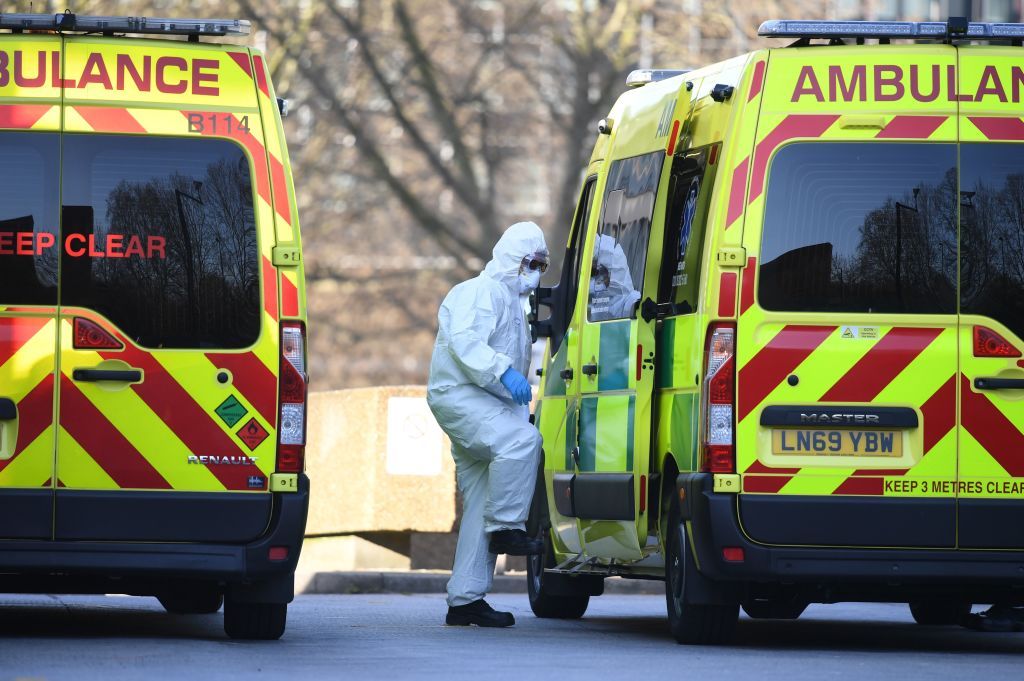 Forty-year-old Rodriguez's 88-year-old grandmother and 64-year-old mother were both residing in the now-collapsed wing. A defeated and tearful Rodriguez expressed: 
"I came to the center, but I have no hope."
Rodriguez was planning a surprise party for his grandmother's 89th birthday the following month. He confided that he spoke to his mother the day before the incident.
Going to sleep in Miami tonight thinking about the people missing and feared dead in the condo collapse.
You go to bed & the building collapses. God. I just can't wrap my head around it.
If you pray, please pray.
Many families would appreciate it.

— David Begnaud (@DavidBegnaud) June 25, 2021
Nicolas Fernandez is also anxiously awaiting news about her family and friends. She said she had called them multiple times to see if any rescuers could hear the ringing. 
Some [rescuers] purportedly heard people banging from within the rubble. 
Speaking at the reunification site, Surfside Mayor Charles Burkett confirmed 99 people are missing. He added that they had found one individual who had passed.
WATCH #LIVE: Officials provide update on Miami-area condo building collapse that left at least 3 dead, up to 99 missing https://t.co/orAgUhxWCG

— ABC7 Eyewitness News (@ABC7) June 25, 2021
The Mayor expressed doubts about finding anyone amongst the rubble or retrieving the bodies of lost loved ones stating, "The building is literally pancaked."
However, authorities have managed to save a child and his mother whose leg had to be amputated so rescuers could take her out of the debris. 
As someone who recently lost my home and possessions to a massive fire, I remain eternally grateful that no one in my family was harmed. My heart aches for those affected by this horrific tragedy in #Surfside.💔
https://t.co/wPFygI7afE

— Dena Grayson, MD, PhD (@DrDenaGrayson) June 24, 2021
Rescuers have been working nonstop to find those stuck in the collapsed condo. Some purportedly heard people banging from within the rubble. 
US President Joe Biden has approved an emergency declaration for the state of Florida. The cause of the collapse is currently undetermined.
Wing of Miami-area condo collapses; many feared deadhttps://t.co/M6lHAZdQDX pic.twitter.com/beeFu9il5Q

— Las Vegas Sun (@LasVegasSun) June 24, 2021
Some witnesses of the tragedy chose to share their accounts. They claimed they heard screaming from within the rubble of the building. 
The condo was erected in 1981. The Seaview condominium development is located at 8777 Collins Avenue and is listed on home purchase markets from between $600,000 to $700,000.