HGTV's Erin Napier Posts Pic of Her Dad & Toddler Helen & Fans Gush over Tangled Childish Hair
HGTV's Erin Napier recently shared a photo of her father Phil Rasberry and daughter Helen on social media. The toddler's tangled childish locks enthralled fans.
On June 23, Erin Napier took to Instagram to share a picture of her father Phil Rasberry and her daughter Helen, whom she shared with her husband, Ben Napier. The HGTV star captioned the snap:
"Fishergirl and pappaw (w tangled pool hair)."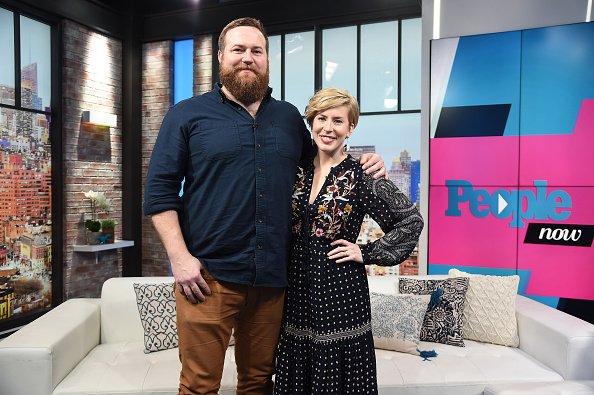 Phil and Helen are both facing away from the camera. Apparently, the pair had a good time fishing together. The photo has already garnered over 100,000 likes. Several fans also left comments.
Most of the commenters noticed Helen's tangled pool hair. One person wrote, "Tangled pool hair means you're doing summer the right way." Her hair was deemed adorable by another follower.
Someone else commented that she doesn't care about Helen's tangled pool hair because it's really how the toddler and her grandfather spend time together that matters. Helen's dress was also praised by some fans.
Erin recently revealed her reasons for hiding her daughter's face on social media.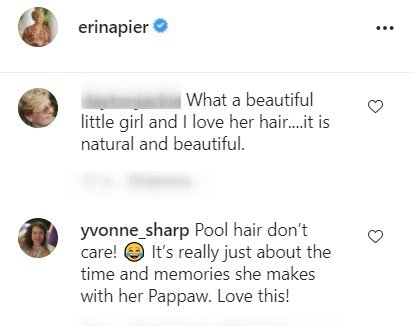 Last April, People reported that Helen has already had a rocky year. While playing in the park at Wetumpka, Alabama, where her parents were filming a new series, she broke two bones in her leg.
Erin referred to the incident as awful because her daughter's little shin was crooked. Fortunately, Helen has made a full recovery despite spending nine weeks in a cast and boot.
Helen, who became a big sister in May, was born in January 2018. At the time, Erin said Helen arrived two weeks early, but she thinks it was better since she was able to sleep before being taken to the hospital.
The news of Erin's pregnancy was revealed on her blog, Laurel Mercantile, back in October 2017, as she and her husband worked on renovating and filming for their show, "Home Town."
Erin recently revealed her reasons for hiding her daughter's face on social media. According to the star, the choice is a personal preference that presumably won't be the same for everybody.
The statement comes after Erin addressed some commenters directly on Instagram, detailing how their negative comments hurt her and her family and why she decided to take down a recent snap she shared of Helen.