Daily Joke: A Guy Walks into a Bar
Today's #jokeoftheday is about a guy who walked into a bar and realized that he was alone. However, he soon started getting a barrage of compliments about his looks.
One day, a man walks into a bar to enjoy a drink and catch the game. However, upon entering the bar, he realized he was the only one present. He is surprised but heads to the bar to get his drink.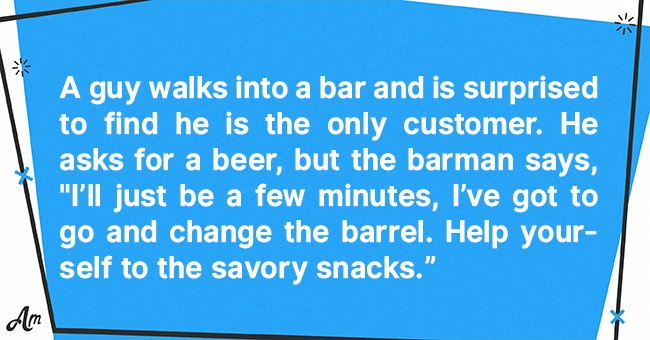 He orders a pint of beer, but the bartender
says
, "I'll just be a few minutes. I've got to go and change the barrel. Help yourself to the savory snacks." The guy proceeds to chew on the snack as he waits for his beer.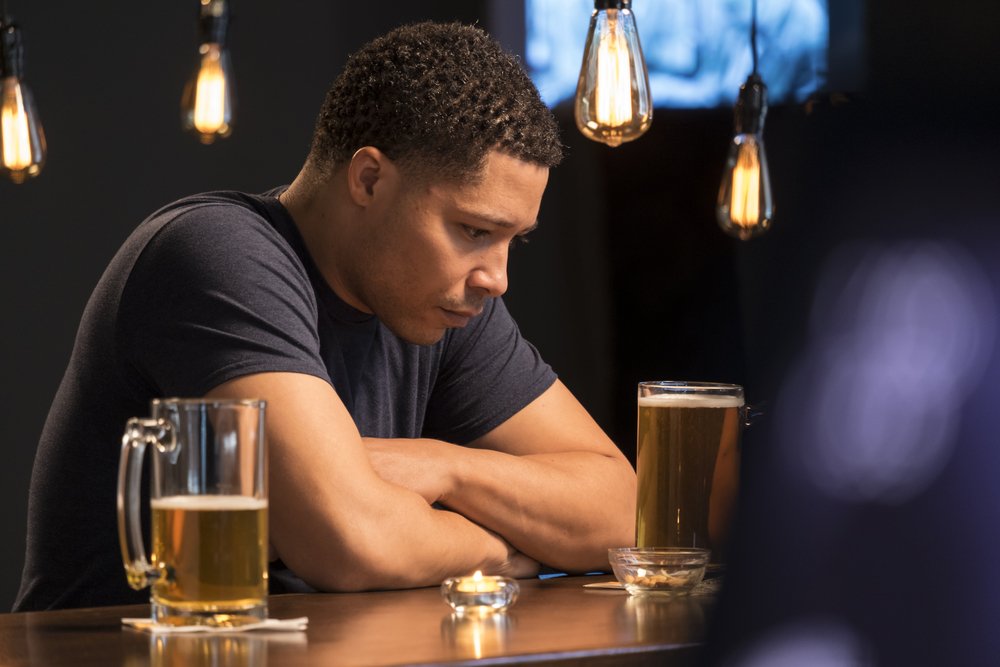 He's nibbling on the snacks and deep in thoughts when he is jerked back to reality by a strange voice. The voice says to him, "I tell you what, mate, you are looking really good tonight. That suit is really you."
The guy is stunned and looks around to see if anyone has walked into the bar, but he sees no one. He returns to chewing his snacks when he hears again, "And that new haircut, it couldn't be better."
The startled guys turn around to check if there is anyone present, but it remains the same. After a few seconds of silence, his mind seems to be returning to normal when he hears:
"Oh, have you lost weight? I don't think I've ever seen you looking so well."
Still, no one in the bar. Shortly after, the bartender shows up with his beer. The man says to him, "You won't believe this. I was sitting here on my own, and I heard this voice say, I look great, my suit is really me, and that I've never looked so well."
The man continues, explaining to the bartender all that happened in his absence. The bartender smiles and says, "Oh …That'll be the nuts. They're complimentary." Another joke tells the story of a traveling salesman who checks into a hotel.
He was walking around the hotel when he spotted a beautiful lady from the corner of his eyes. Casually, he walked over to her and began chatting with her like he had known her all his life.
They both walked back to the reception and checked in as a married couple. After three days of staying indoors together, the man walked to the front desk and told the receptionist he was ready to check out.
The clerk handed him a bill of $1,750. The man was shocked and protested, saying, There seems to be a mistake here. I have been here only three days." The clerk smiled and said, "Yes, but your wife has been here a month."