Lionel Richie's Beloved Woman Lisa Stuns in a Printed White Dress during Their Greece Trip
Lionel Richie's beloved woman, Lisa Parigi, who is half his age, dazzles fans in a new post showing her glowing in a fashionable white printed dress during a Greek getaway.
"American Idol" judge and iconic singer Lionel Richie has never been happier as he is currently in an admirable relationship with his soulmate, Lisa Parigi.
Parigi is of Swiss, Caribbean, and Chinese origins and is an accomplished entrepreneur, blogger, as well as a model. She mostly stays under the radar, but does not mind sharing details of her travels, holidays, and love life along with others—after all, she is a blogger!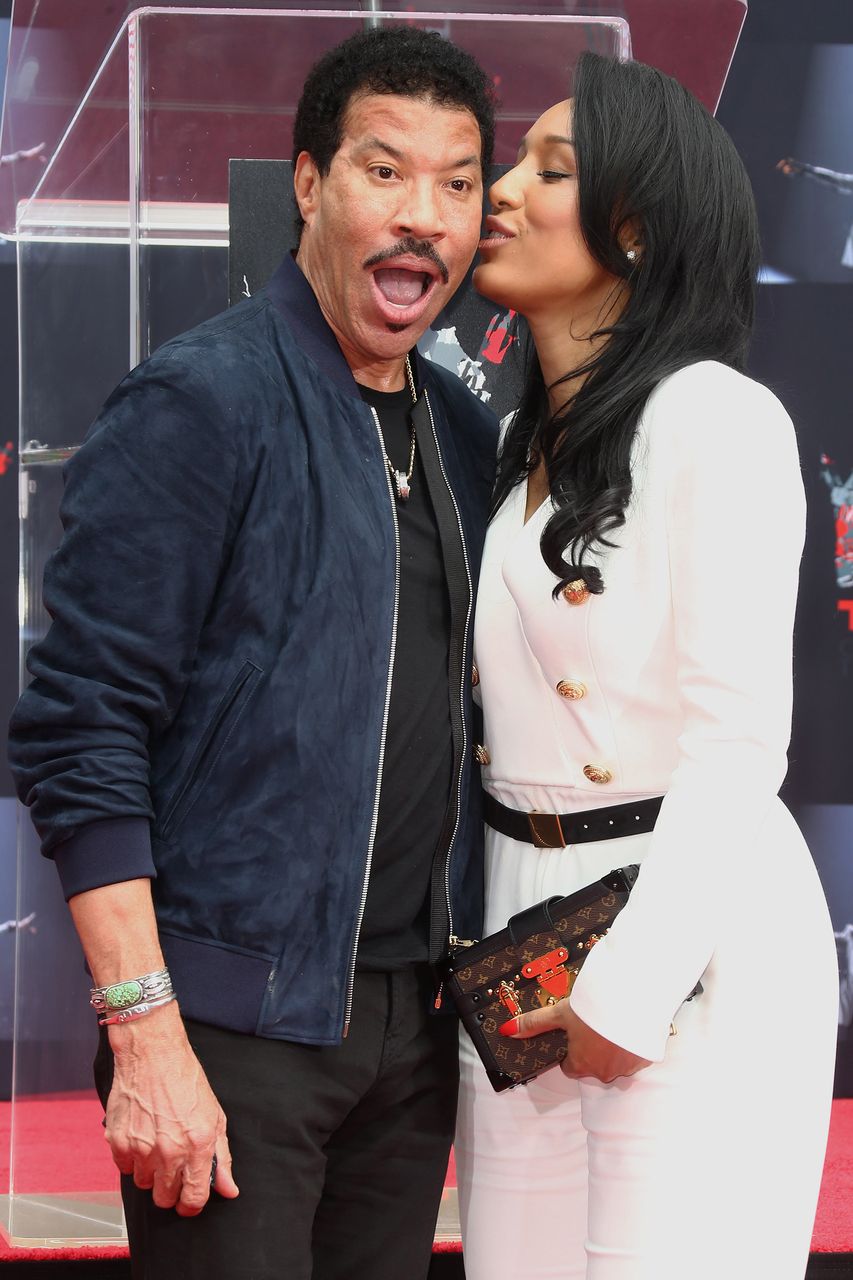 Recently, the singer's beau shared numerous photos in one post. She described her experience during a trip to Santorini, Greece in these images. Parigi looked genuinely happy as she posed differently in a stylish gown.
The model donned a white printed dress with semi-puffy sleeves that reached her elbows. The attire possessed cutouts by the sides, with a deep V-neckline that revealed a fair skin tone and very little cleavage.
Parigi opted for only a string of gold bracelets and rings to accessorize the look but posed adorably, without shoes beside the deep blue oceans of Santorini.
They are yet to walk down the aisle or share any news of the engagement, but the "American Idol" judge is open to starting a family.
The model matted her black hair in a sleek middle-parted ponytail hairstyle and wore natural makeup on her smiling face. Richie's leading woman captioned the shot:
"Greetings from Santorini. I live here now…."
Fans were more than thrilled to comment on the photo. One of the comments that stood out was from her lover who typed "magical."
It appeared that the Greek getaway was indeed magical as Parigi added a couple more snaps on her Instagram story. One was of the pair smiling in a selfie.
For this perfect duo, age has never been a barrier to expressing their love. Even though the singer is 71 and his beloved woman is in her thirties, they have been waxing strong since 2014.
They are yet to walk down the aisle or share any news of their engagement, but the "American Idol" judge is open to starting a family with Parigi.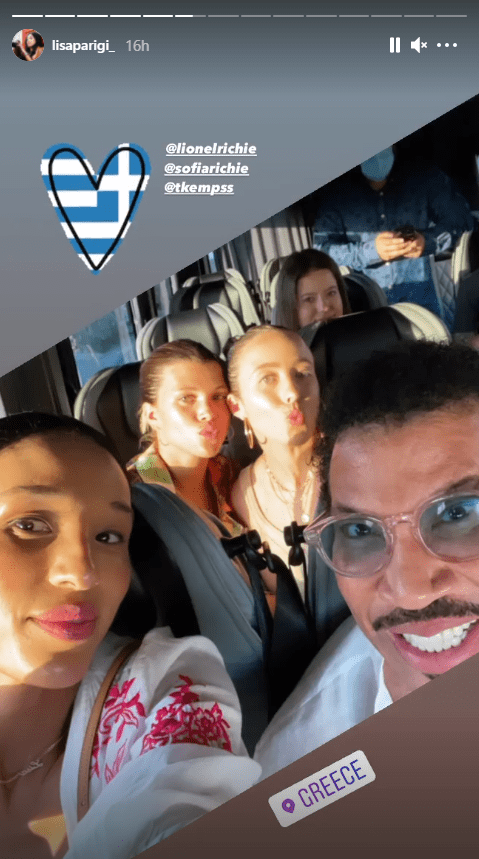 Richie is not ready for marriage but is convinced about his love and commitment to his girlfriend. He describes her as a smart woman who helps him navigate "this crazy world."
The model has never been married, and her lover is a father of three with two failed marriages on his record. Still, she loves him dearly and never hesitates to give trolls a dose of their medicine when they criticize the age gap.