'Bernie Mac Show' Star Camille Winbush Strikes a Pose in Black Top & Low-Waist Jeans in Pic
Acclaimed actress and recording artist Camille Winbush proudly showed off her impeccable style while clad in a sleeveless black top and a pair of faded jeans. See her impressive snap.
"The Bernie Mac Show" actress Camille Winbush recently shared on her Instagram feed a stunning photo of herself dressed in a minimalist yet jaw-dropping outfit. 
The 31-year-old beauty simply wore a black sleeveless top, displaying her toned arms and shoulders. She rocked low-waist jeans, highlighting her wide hips.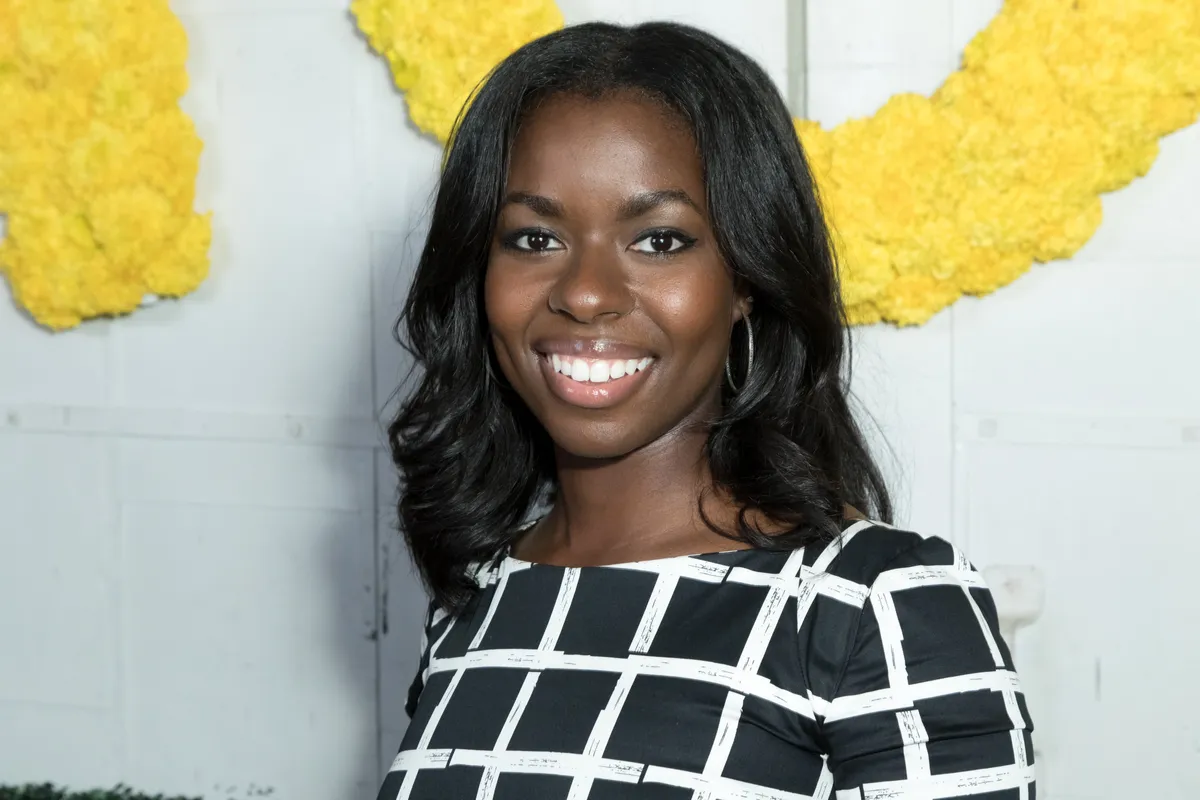 Winbush completed her ensemble with white sandals. The former child star, who flaunted her chic look while inside one of the rooms of Westgate Las Vegas Resort & Casino, wrote in the caption:
"She has arrived."
The photo amassed close to 29,000 likes. Thousands of fans quickly commented that the California native looked gorgeous, while others simply dropped fire and heart emojis. 
The photo made other followers reminisce about the time when Winbush acted opposite late actor Bernie Mac. She was iconic for her role as Vanessa Thomkins on "The Bernie Mac Show" in 2000.
She became a household name because of her sassy remarks towards Mac in the award-winning series. The popular TV series ran for five seasons until 2006.
After the series ended, Winbush went on to appear in several films and TV shows, including "The Secret Life of the American Teenager" in 2008 and "Everything But A Man" in 2016.
She also urged social media users to refrain from sharing Mac's memes as she didn't see it as funny.
But for the most part, work in the entertainment industry slowed down for Winbush, who once owned an ice cream parlor. Early this year, she announced she was joining the controversial OnlyFans website.
Unfortunately, Winbush's announcement left many fans disappointed since OnlyFans has been associated with having explicit content, which does not fit her image. 
Fans claimed her move was a big disrespect to Mac. Despite her youthful image, some fans seemed to be in denial that Winbush is now far from her child star days. 
Winbush defended her plan against online critics, explaining she will only share exclusive and entertaining content, including sharing her skincare routine. 
She also urged social media users to refrain from sharing Mac's memes as she didn't see it as funny. She emphasized she is an adult capable of making decisions on her own.