Fantasia's Baby Shows Her Head Full Of Hair Lying on Keziah-Print Blanket after Coming from Hospital
Fantasia's newborn daughter Keziah London looks adorable as she shows her thick, black, and curly hair lying on a custom-made blanket, moments after returning home from the hospital.
Fantasia Barrino possesses a remarkable talent and fame brought to her after she won the singing competition "American Idol," during her young adulthood.
She has since had a few bumps in an attempt to climb up the success ladder but has remained steadfast in the game owing to her passion and support from loved ones.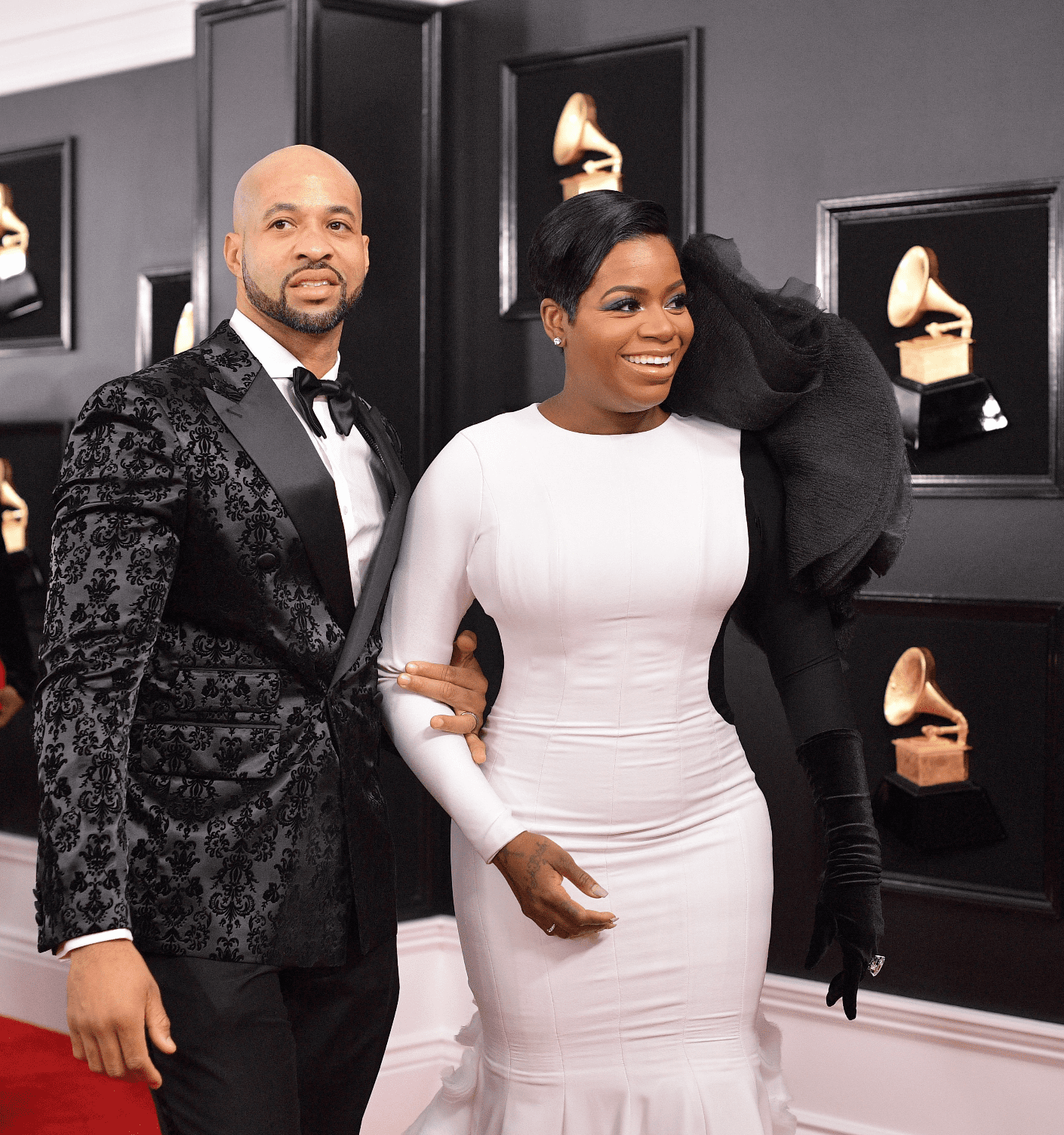 The singer who has been married to business tycoon Kendall Taylor since 2015, recently welcomed her first child and daughter with him.
Barrino's mini-me is named Keziah London, and she already has an Instagram page run by her parents, with a handful of followers. Recently, a photo of the infant was uploaded on her page.
It did not show her face, but a charming shot of the baby resting on her stomach graced the page instead. Fans could see her thick, black and curly hair that laid gently against a "Keziah London" themed blanket.
An added caption displayed gratitude to a Ms. Sheena Renay for the custom piece which proved to be a comfortable blanket approved by the baby. Fans of the youngest Taylor admitted the child looked adorable and shared a heart-melting welcome message.
This is Barrino's third time as a parent. She has two kids,  Zion Quari and Dallas Xavier, from past relationships. 
Many would recall that Keziah decided to come out earlier than her due date. The singer welcomed her in May, and they have been in NICU to observe and care for the newborn.
Despite the early birth, she shared a soul-stirring congratulatory message, singing praises to herself and doting on the baby.
A few weeks later, the "American Idol" alum told her online audience that her bundle of joy was back home by posting the baby's photo without her face; showing just her body and limbs in an all-white ensemble.
Keziah's arrival in the Barrino-Taylor household triggered a welcome home party with pink decorations and balloons set on the lawn.
This is Barrino's third time as a parent. She has two kids, Zion Quari and Dallas Xavier, from past relationships. Taylor also has a son, Treyshaun, from a former relationship. 
However, shortly after the couple got married, they decided to increase their family. They began trying, and although it went on for three years, the couple was steadfast, despite the disappointments.
Thankfully, they announced news of their pregnancy last year and recently celebrated the birth of their newest addition who appears healthy!