Magic Johnson Looks Half His Age Lifting Weights in a Camo Outfit While Vacationing on a Yacht
Finding himself in the Basketball Hall of Fame, Magic Johnson was a legendary player, and he hasn't let his sports physique go, ensuring that he keeps fit no matter what or where.
Magic Johnson may be on vacation, but that doesn't stop him from taking the time to work out. The ex-professional basketball player lifted weights on a yacht while donning camo and looking half his age. 
In his Instagram clip, celebratory music played as he joyfully did some bicep curls. He didn't seem slightly out of breath as he pulled the dumbells up and down.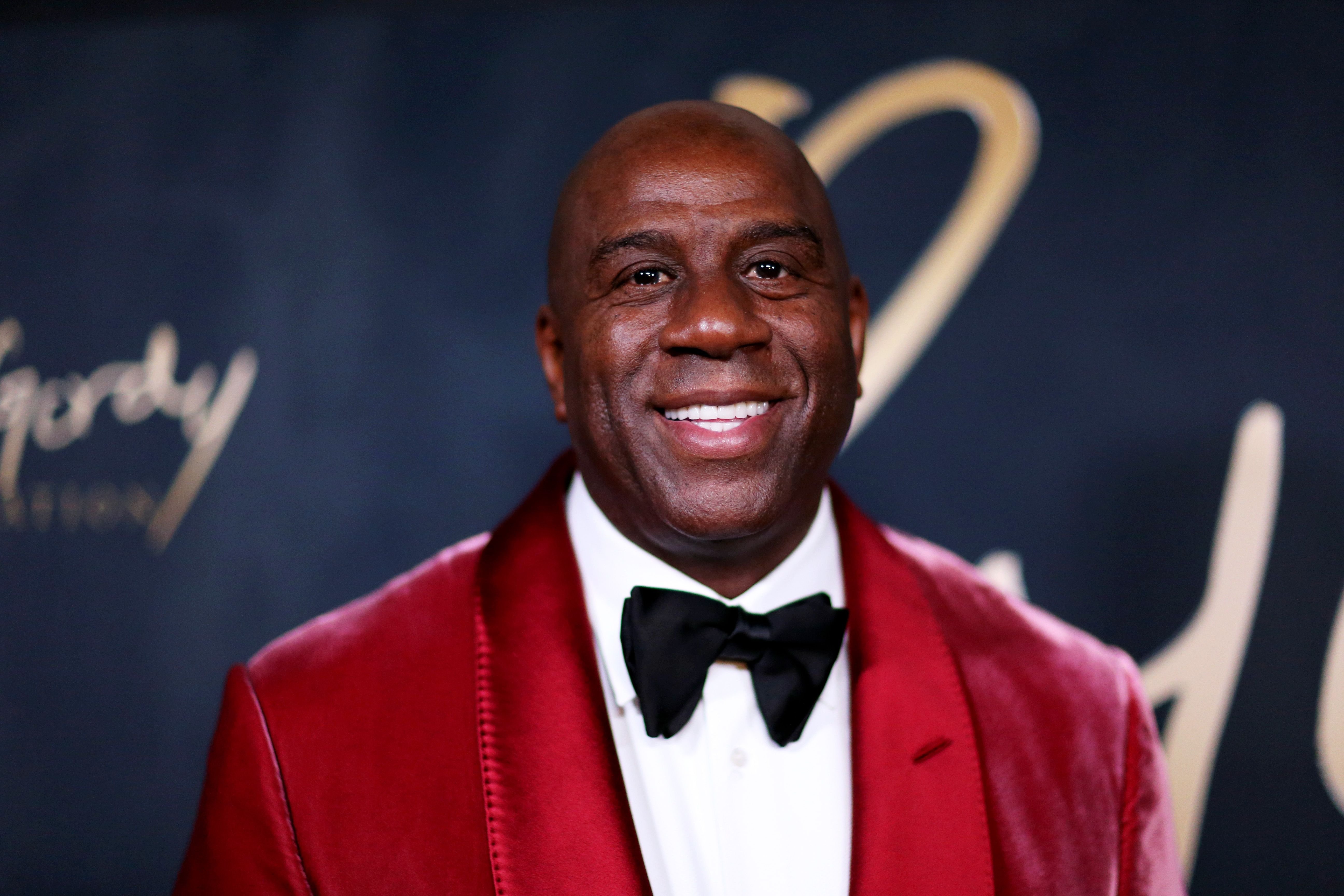 He sported a wide smile on his face while the calm wind blew around him and the sunlight trickled over the boat. The legendary sportsman wrote: 
"I'm officially on vacation and still working out😁."
Johnson's followers loved and were inspired by the five-time NBA Champion. Many of these admirers sent through bicep curl and fire emojis. 
Johnson shared another post of him simply relaxing on holiday while he leaned on the deck of the boat. The shimmering sea emphasized the slight hues of blue in his camo shirt. 
He enjoyed a lengthy career on the court that ended due to the stigma against his HIV-positive status.
Behind him lay what looked to be a natural island surrounded by other boats. In the caption, he expressed it was his very first day in Greece. 
Johnson also chose to share his time in Greece on Twitter. Once again, many of them were pictures of him working out. One tweet read: 
"With all the pasta, pizza and gelato I've been eating, I have to stay on the treadmill!"
Instead of sporting his army-looking outfit, he opted for a bright yellow shirt and pants. The star appeared to have all types of gym equipment onboard. 
Working out on vacation! pic.twitter.com/ifjadSCRwa

— Earvin Magic Johnson (@MagicJohnson) July 17, 2015
With his superstar sports history, it's no wonder Johnson is used to staying fit. At 61 years old, he wakes up at around 4 in the morning every day to work out for two hours. 
This muscle man has a great track record. He was inducted into the Basketball Hall of Fame in 2002. He enjoyed a lengthy career on the court that ended due to the stigma against his HIV-positive status.
Recently, he and his wife Cookie Johnson were all smiles as they flashed his World Series Championship rings. Understandably proud, the ex-player took to Instagram.
This was during this past April when Johnson received his World Series Championship ring. His spouse was by his side as they took shots, both showing off the rings.