Kevin Hart's Wife Eniko Shows off Her Deep Cleavage in a Pink Jumpsuit Posing with Him in New Photo
Kevin Hart recently gave his followers something to talk about when he took to one of his social media pages with a picture that captured him posing with his wife who looked stunning in an outfit that showcased her cleavage. 
Kevin Hart has a very lovely wife whose pictures he enjoys flaunting across his social media pages. The famous movie star recently took to his Instagram page with a picture of him posing with his wife. 
The shot was taken outdoors; the gorgeous couple stood in front of a large swimming pool as they posed next to each other with their backs turned to the beautiful skies tinged with the gold of sunset.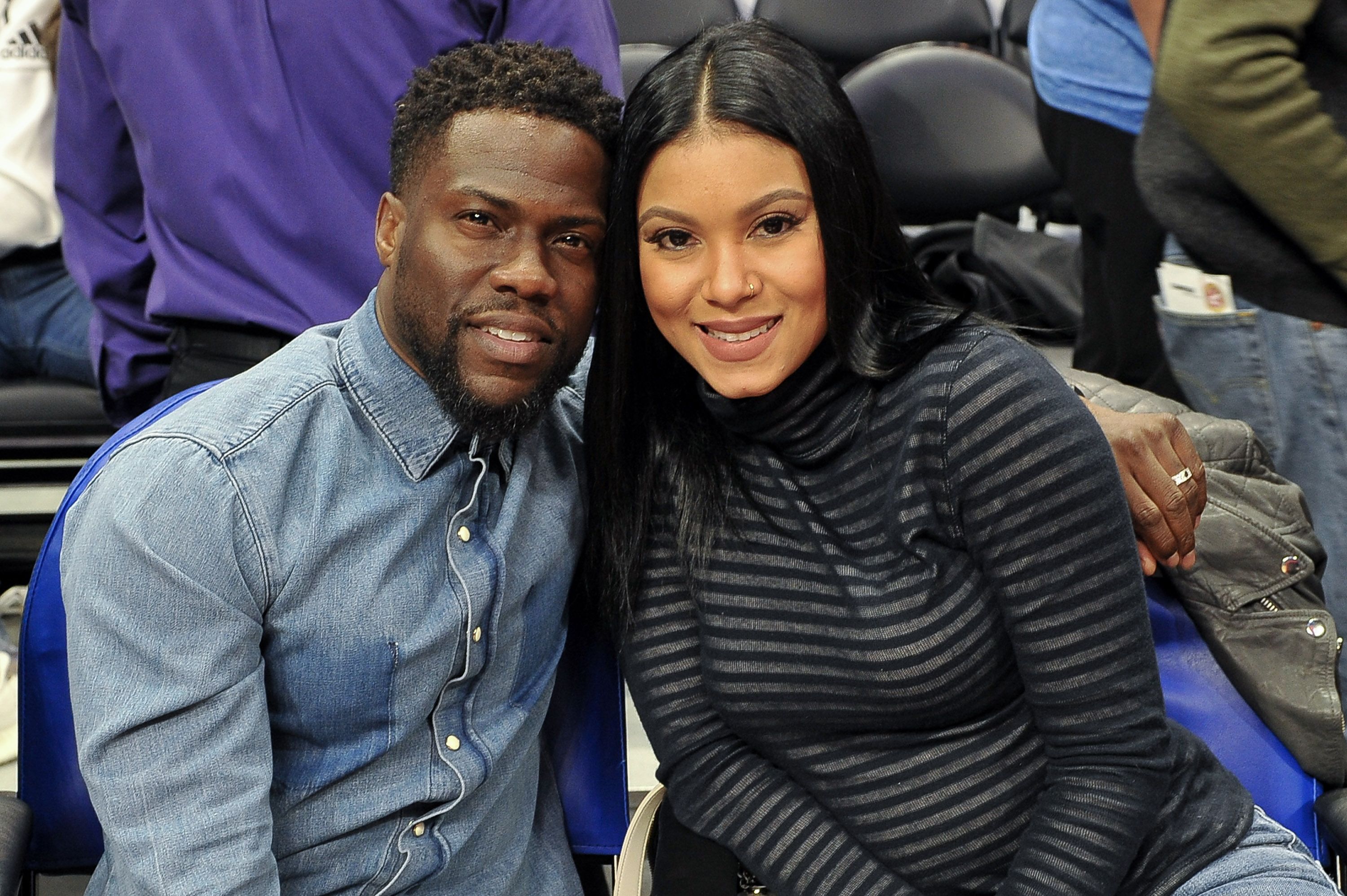 They were dressed for a casual evening; Kevin wore a matching pair of shirt and shorts and completed it with a pair of slip-ons while his wife poured her luscious curves into a skimpy pink jumpsuit. 
The outfit was armless; it showcased her cleavage and beautiful legs, which seemed to go on forever until they ended in a pair of high heels. Kevin's caption was filled with hashtags and laughing emojis, but the comment section was filled with something less pleasant. 
While most of his fans could not get enough of the hotness overload in the post, a majority of them were more interested in the noticeable height difference between him and Eniko. 
One fan asked if she was his "babysitter." At the same time, another who punctuated his comment with laughing emojis wanted to know if the comedian ever asks her to boycott heels whenever he comes around.
A few days after the delivery, Eniko, a fitness enthusiast like her husband, showed off her postpartum body.

Eniko married Kevin in 2016 and has been by his side, heels and otherwise, ever since. Before meeting him, she had been an aspiring model and actress based out of Baltimore. 
When she married him, she took up the responsibilities of stepmom to his two kids – Heaven and Hendrix – from his first marriage to actress Torrei Hart. They were married between 2003 and 2010. 

Kevin and Eniko welcomed their first child, a son, Kenzo Kash Hart, in 2017. He shared the news via his Twitter page, where he expressed his happiness for the healthy delivery and gratitude for the prayers. 
They welcomed their second child, Kaori Mai, on September 29, 2020, but their fans did not get to see her face until October when the couple posted a photo of her via their respective Instagram pages.
A few days after the delivery, Eniko, a fitness enthusiast like her husband, showed off her postpartum body. It caught a lot of attention because she hardly looked like someone who had just delivered a baby. 
They have spent years in bliss, but their relationship is still very young as far as celebrity marriages go. But, of course, fans hope it goes the distance; after all, they did promise each other forever.