Ice-T's Daughter Chanel Looks like a Little Queen in a Poofy Floral Dress & Tiara near Cherry Blossom Trees
Ice-T and Coco's only child, Chanel, is nothing short of a little queen, as she tops the news, stunning in a beaded fluffy floral dress and tiara in new snaps.
Rapper Ice-T and his model wife Coco Austin of more than a decade are one iconic duo. Their love life and family have garnered attention over the years.
The former reality TV stars of "Ice Loves Coco," share a 5-year-old daughter named Chanel. After more than one decade of marriage, they decided to add the little princess to the mix.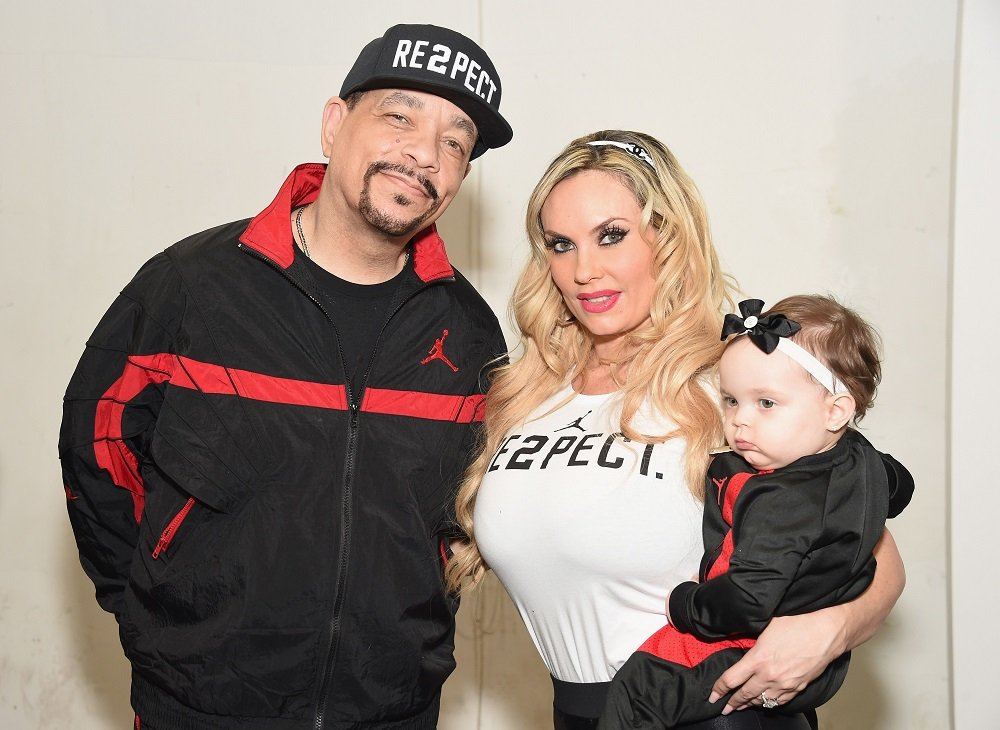 It took fourteen years before they welcomed their daughter, and it appeared that they had been ready for the youngest family member all along.
Ever since her birth, the family of three have been proud to show off their bond and the mini-me's cuteness via their social media platforms. Recently, Coco shared three-slide snaps of her little princess in an outdoor shoot. Chanel was dressed as a royal in a unique ball dress.
It was an off-shoulder patterned style embroidered with green and pink floral designs and a fluffy beaded blue bottom that was fashionably folded in layers.
In the first image, she posed with her gaze fixed on a finely carved horse hanging on a gold rod designed with pink petals. Chanel stretched one of her hands to the animated creature, confidently standing in front of a backdrop of spring trees.
During summertime, even though it was the quarantine period, both mother and daughter twinned in uniquely designed swimsuits.
The other two featured the young model getting sun-kissed and clinging to a bouquet. In one of the photos, she rocked a silver tiara and smiled at the shutters.
In the other, the little queen donned a simple head accessory that pushed her long brown hair away from her face as she inhaled the sweet fragrance from the bunch of flowers in hand. Coco's caption on the post read:
"Chanella Bella and Cherry Blossoms. Photoshoots with Chanel are so much fun and the bigger the dress the better."
Chanel likely inherited her mom's modeling genes. The youngster loves to pose and sometimes rocks the same outfits as her mom. 
Last year, during summertime, even though it was the quarantine period, both mother and daughter twinned in uniquely designed swimsuits and enjoyed some pool time in their intimate space.
That same period, Ice-T confessed that he was in awe of every moment spent with his family, as it brought them close, and they bonded effortlessly.
Apart from spending time as a family, the couple has each other's support. In 2019, when critics trolled Coco for breastfeeding her then 4-year-old child, her husband proudly defended the choices and backed up his leading woman.