Steve Harvey's Twin Daughter Karli Stuns in a Plunging Black Suit with Silver Fringe in New Pic
Most likely inheriting her great sense of style from her father, Steve Harvey, Karli Harvey is a classy businesswoman, and this certainly reflects in her latest fashionable suit. 
Steve Harvey's twin daughter Karli Harvey took to Instagram to post a stunning clip of herself. She wore a plunging black suit with a silver fringe in a new picture. 
Karli added a sparkling element to the short video, which emphasized the shimmer of the silver fringe. Her golden earrings and enhanced this as well.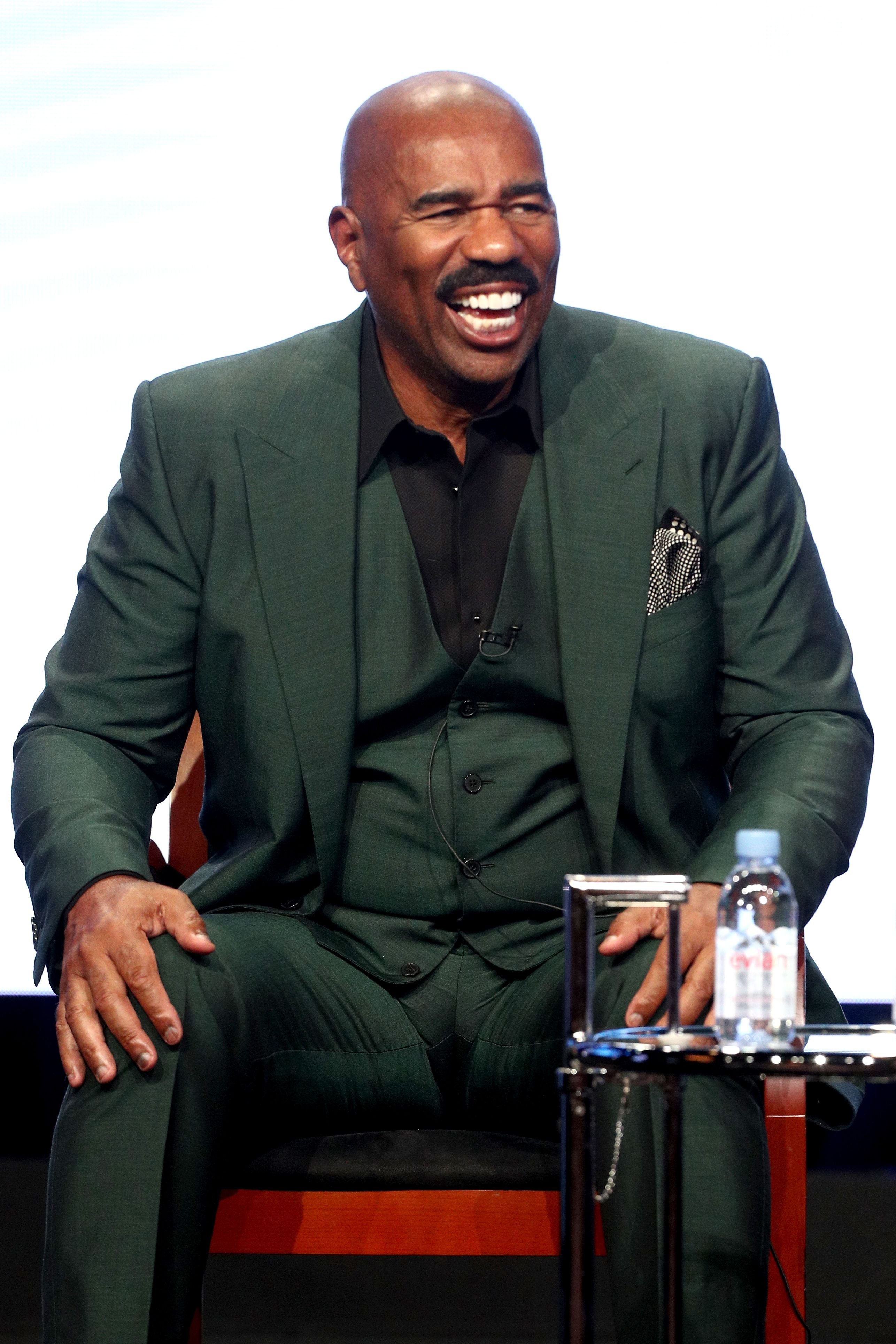 Steve's daughter looked elegant but slightly edgy as her black suit's plunging neckline gave followers a peek at her bust. Taking to the caption, she wrote: 
"They said they wanted a clean plate, so I left no crumbs."
Her sleek short hair added to the graceful element. However, it also sported a slightly quirky element as she pulled most of her tresses to one side.
Looking classy, Karli also held on to a clutch purse that matched the shades of her outfit. This had silver frills which brought the whole ensemble together.
The businesswoman admitted that the pregnancy was unexpected.
Fans and followers loved the post, complimenting her on her suit and how gorgeous she looks. They left behind a total of around 30,000 views. 
Karli has a knack for high-class style, as she donned a leopard top and shoulder pad jacket in a post shared by her father. In it, Steve praised his daughter for starting her own business. 
Admirers once again flocked to the comment section, this time congratulating Karli on her venture. The Instagram share has received around 80,000 likes so far. 
Steve not only praised his successful daughter for her professional endeavors but also took to Instagram in 2016 to commemorate her first wedding anniversary. He wrote in the description: 
"Happy 1 year anniversary. @iamkarliraymond & @iambraymond..."
In that same year, Karli and her husband Ben Raymond welcomed their son BJ. The businesswoman admitted that the pregnancy was unexpected where she and her husband had other plans such as traveling. 
Karli shares six other siblings, such as her twin sister Brandi Harvey. The others are Broderick Harvey, Wynton Harvey, Morgan Harvey, Jason Harvey, and Lori Harvey. 
Karli and Brandy are the oldest, with Broderick following, all conceived in Steve's first marriage. The rest of the clan are Karli's step-brothers and sisters.