Lauryn Hill & Rohan Marley's Daughters Sarah & Selah Look Stunning As They Smile in Recent Pic
Lauren Hill and Rohan Marley's daughters Sara and Selah may not have had the perfect childhood with an absent father. However, they appear content now, both beaming in a recent Instagram story. 
Daughter of Lauryn Hill & Rohan Marley, Sarah Marley, took to Instagram to share a story of her and her sister Selah Marley. They both looked stunning while smiling for the camera. 
The two almost looked identical twins in a snapshot of the story, their grins shining along with the summer light. Sara gave a cheeky smile while looking into the distance.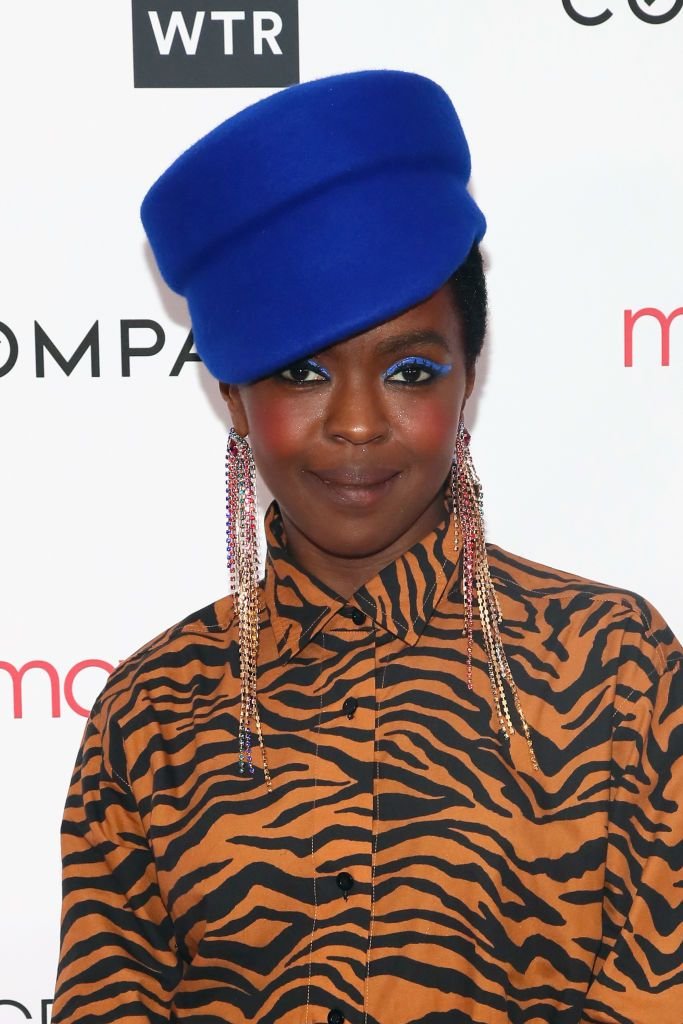 On the other hand, Selah channeled her modeling skills and gave the camera a subtle smirk while employing a dreamy gaze. Although she is more than just a pretty face, once expressing: 
"I love looking at pictures of nebulas and reading articles about black holes and dark matter—I always tie it into spirituality."
The snapshot almost had a spiritual ambiance about it. The natural luminosity seemingly encompassing an authentic essence between the girls.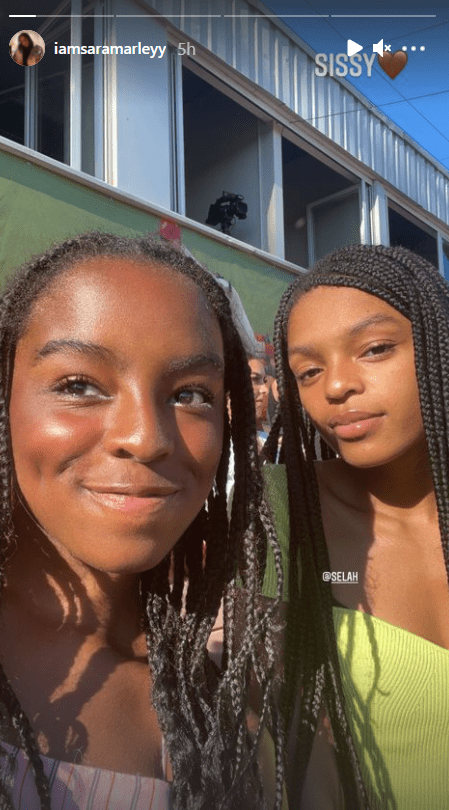 Both of them sported long braids that elegantly fell onto their shoulders. Their golden-brown skin glowed along with the sparkle in their eyes. 
[Rohan] stated that he has regret over not allowing his now ex [Hill] to see how much he truly cared for her. 
Sara wore a blue, red, and white striped shirt while her sister sported a lime green ensemble. Both looked happy and comfortable in each other's presence.
Sara turned 13-years old this year. Her family took to social media, all sharing sweet tributes for her birthday and her first steps into teenage hood. 
The young girl herself too to social media to celebrate her birthday. She posted a sleuth of pictures of herself expressing her unique style, with the caption, "Another year alive, too much swag."
Sara and Selah are two out of six of Hill's children. Selah has taken part in one of Beyoncé's Ivy Campaigns and has appeared in Vogue, to name two achievements as a model.
Selah once took to Instagram, going into detail about her mother using physical force to discipline her siblings. She also opened up about her father Rohan not being around and how it was traumatizing for her. 
Rohan himself opened up about his relationship and split from Hill. At the time, he believed that their co-parenting relationship was imperfect but good.
He expressed that he still loves Hill's music. The entrepreneur stated that he regrets not allowing his now ex to see how much he truly cared for her. 
Speaking about why they split, he implied that they had different values. The father affirmed that neither of them did anything wrong but that rather, it simply didn't work.