Lionel Richie's Beloved Woman Lisa Poses Barefoot in a White Dress on Stone Stairs during Their Trip
Lionel Richie's much younger lover, and the beloved queen of his heart, Lisa Parigi, poses barefoot in a chic white dress on stone stairs during their Greece getaway.
Award-winning singer Lionel Richie and the "American Idol" judge has made his mark with consistency, passion, and an unbeatable talent in the entertainment industry.
His outstanding voice, lyrics, and features have earned him tremendous respect from colleagues and lovers of his high-class music. Like any celebrity, the details of Richie's private life and romance are always on the news.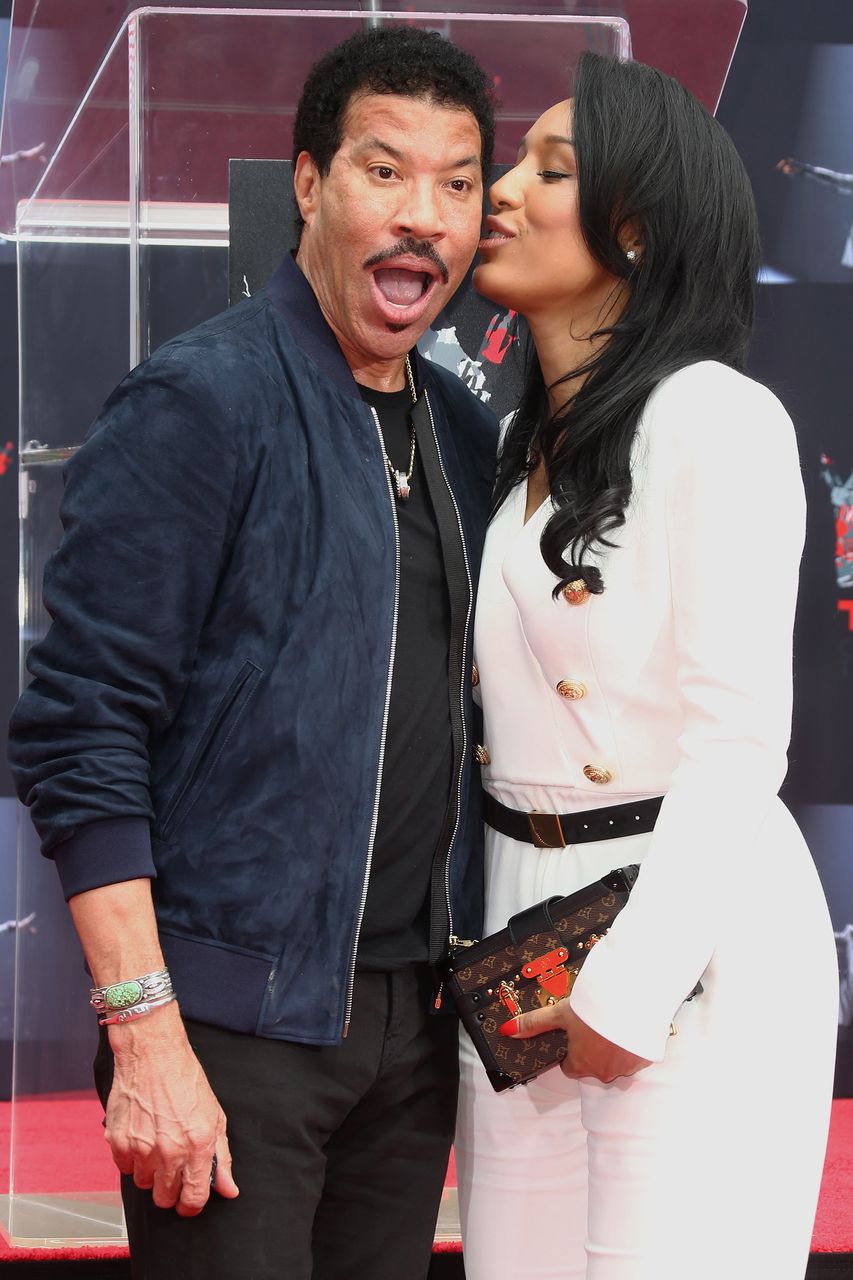 Since 2014, he has been in an admirable relationship with his beloved woman, Lisa Parigi, who happens to be a model, blogger, and CEO.
The pair recently headed to Greece for a luxury getaway and snaps shared by Parigi show that she is content with the destination that has broadened her intelligent mind on its different architectural-artistic designs. Her caption read:
"Santorini 🧿 There are amazing mosaics of colored roofs, an endless labyrinth of curving streets and the most dramatic vistas across the caldera…. 🌋."
These words tagged along with a display of the impressive buildings in Santorini, Greece, as well as photos of Parigi dressed in a crisp white halter neck dress with lace designs.
The model went all natural with her makeup and matched the outfit with a wide round hat and dark shades in hand. She posed, wearing a chic smile across her face and leaning on a wall in one photo; she also showed off her bare back skin in another pose.
If a wedding happens, it will be Parigi's first and Richie's third.
Parigi's post garnered a few likes and comments from an audience that praised her enchanting beauty. Her lover also shared adorable snaps showing himself in some fashionable ensemble, and in the company of familiar faces. 
Like his post that earned thousands of likes, Richie's relationship has cupped the attention of thousands of music lovers worldwide. The pair have been an item since 2014. When news of their romance surfaced, they faced backlash from trolls who considered their age gap a problem.
Richie is 71, and his beloved woman is in her 30s, leaving the critics to conclude that the relationship may not last. However, this has not affected them as they continue to grow in love and shock fans with heart-melting posts.
It is not certain whether they would get married or engaged anytime soon, but the singer confessed his intentions of wanting a family in the nearest future.
If a wedding happens, it will be Parigi's first and Richie's third. The entertainer has been married two times and has three kids, so it is understandable why he is slowing down before saying "I do" to the model.
However, without having a piece of jewelry to define their commitment, they have pledged their love for each other and glaringly showcased it by sticking together despite the backlash.