Jennifer Hudson Displays Her Long Legs & Thin Waist in Heavily-Belted Black Dress in New Shoot
Award-winning singer and actress Jennifer Hudson turned heads in recent posts she shared on her Instagram page. Clad in a beautiful black ensemble, the star showed off her lovely body. 
Jennifer Hudson is popularly known as an American singer, songwriter, actress, and philanthropist. Throughout her music career, the 39-year-old has been the recipient of several awards.
Beyond her epic voice, Hudson also possesses a great sense of style. The star took to her Instagram page a few hours ago to share some posts where she flaunted her curvy physique.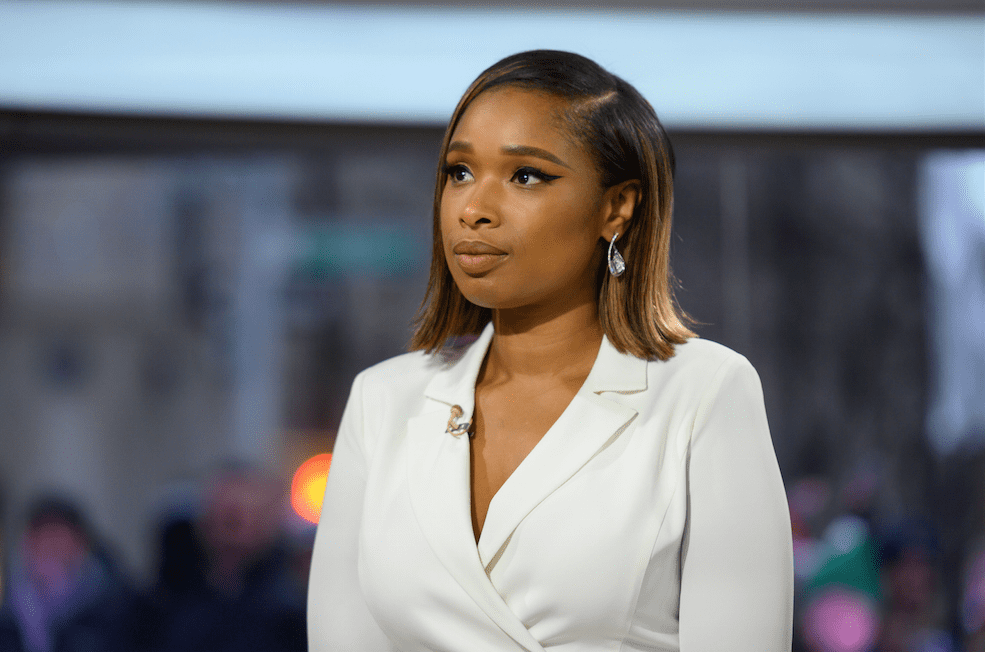 The first post saw the mother of one donning a tight-fitting black ensemble with a gold belt. The amazing vocalist looked powerful as she stood elegantly, posing for the camera.
Hudson's outfit was above her knee, revealing her well-toned legs. The dress looked classy and sleek as she paired it with a long black cape which she hung over her arms. Taking to the caption, she wrote:
"@betawards celebrating womanhood! Man, I feel like a woman! Oh right, I am! @jveloz."
The mother of one accessorized her look with a gold necklace, which was a perfect match for the golden belt, enclasped around her waist and showcasing her thin waistline. 
In another post, Hudson was clad in the same outfit, graciously posing while sitting on a brown sofa. Her sitting posture showed off her beautiful cleavage, which was accentuated by rays of light.
For the star, losing so much weight at first was a big challenge.
The Grammy award winner looked breathtaking in her short brown pixie curls and finished off the elegant look with a pair of strappy black stilettos. The post was captioned:
"Finally got up off the couch! @betawards @dolcegabbana @jveloz."
Juan Veloz, the photographer who captured the amazing moments, shared the iconic snaps on his Instagram page. In the caption, he thanked some brands for the opportunity to capture the beautiful moments.
Over the years, it has been so much fun watching the songbird flaunt her perfectly carved physique, which she worked for. Since the birth of her son, David, in 2009, Hudson has shed eighty pounds.
Speaking on the talk show "Lorraine," the actress revealed she was very cautious about what she ate. According to the "Monster" actress, losing and maintaining weight was all about food portions and balance. 
Body and skin positivity has always been the watchword for the "American Idol" alum. In a chat, Hudson noted that embracing oneself was very important. She further said it was not about what others thought but about one's belief.
For the star, losing so much weight at first was a big challenge, especially in picking out dresses for occasions. However, Hudson told Redbook, she was prouder of her weight loss than her Oscar award.