L&HH Stars Safaree & Erica Mena Welcome 2nd Child Amid Divorce Drama & the Baby's Name Is Revealed
Amid their ongoing divorce, "Love & Hip-Hop" reality stars Safaree and Erica Mena have welcomed their second child together. They also revealed their baby's name. 
Rapper Safaree is proud to be a father for the second time as he and his estranged wife Erica Mena recently welcomed their second child. He took to Instagram to share a photo of their newest bundle of joy.
The photo showed Safaree holding his newborn son, who was wrapped in a white cloth. Although he did not reveal his son's face, the 39-year-old doting dad appeared elated looking at him.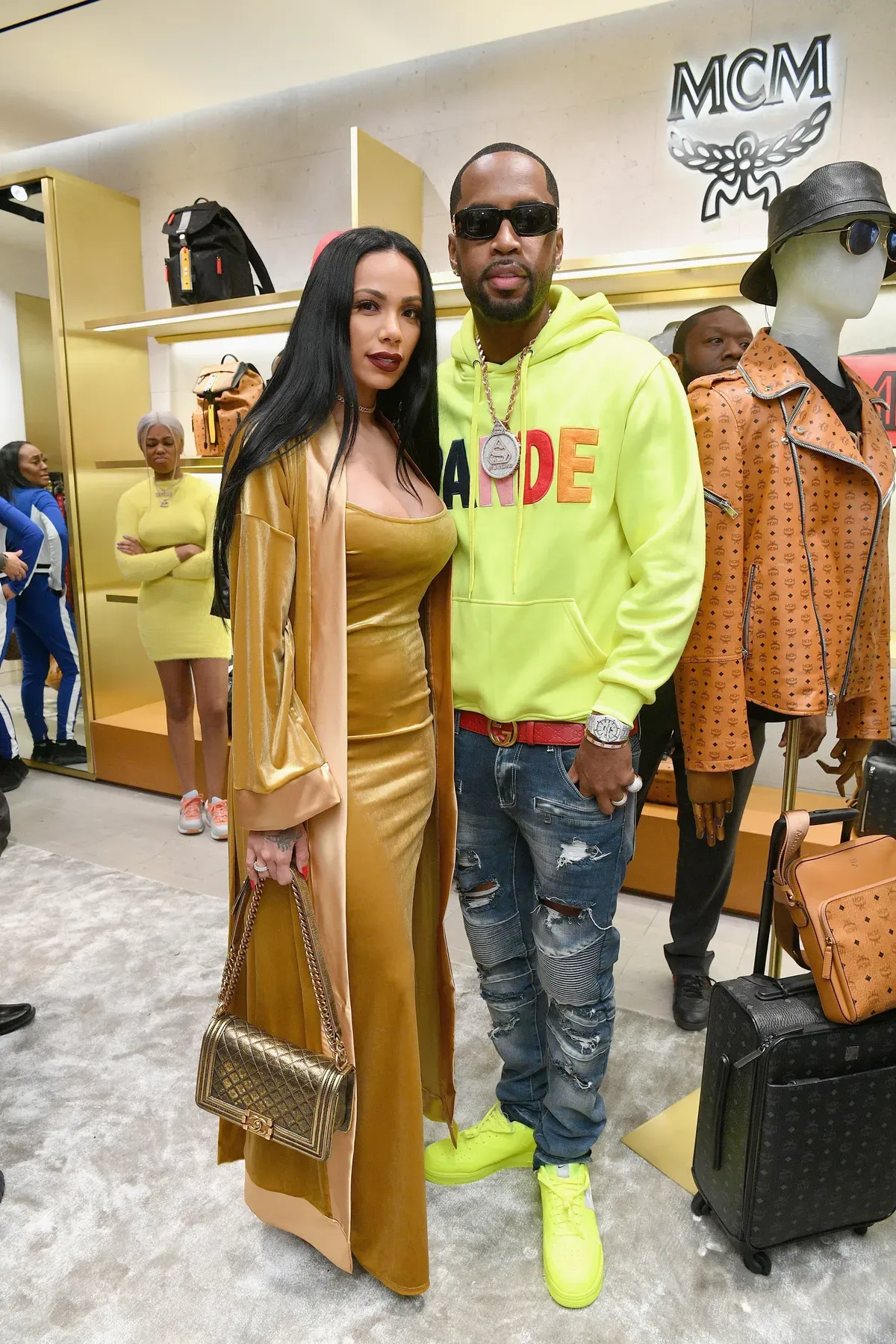 "MR Straittt jr is here!! 🙏🏾 🙏🏾🙏🏾🙏🏾🙏🏾" Safaree happily captioned his snap, which amassed more than 300,000 likes. Many fans and celebrity friends congratulated him and Mena on the newest addition to their family. 
The "No Regular Girl" hitmaker also shared another photo on Instagram Story, which showed his son's tiny hands gripping his index finger. He noted that the boy shares similar features with him.
It turned out that Mena allowed her estranged husband to see their newborn son. Prior to her delivery, Mena allegedly did not want Safaree to be around when she gave birth to their second child.
Safaree initially asked a court judge to allow him to be present during his son's birth, the same thing he did when they welcomed their one-year-old daughter Safire Majesty in February 2020. 
While their newborn son is Safaree's second child, he is Mena's third child. Besides Safire, the former video vixen is also a mother to 14-year-old son King with ex-boyfriend Raul Conde.
The arrival of Safaree and Mena's second child together comes in the midst of their divorce process. It was Mena who first filed for divorce from the "Paradise" singer in May 2021.
Mena, who wed her husband in September 2019, reportedly stated in her divorce documents that she believes their marriage is "irretrievably broken." Rekindling their union is also hopeless, she added.
The now-distant couple has been known for being vocal about their marital issues on social media. Unfortunately, it became one of the visible reasons why Mena and Safaree decided to end their relationship. 
She also added in the divorce papers that she seeks primary custody of their children, but Safaree opposed her plans. He said he does not want to be away from their kids. 
Safaree wanted joint and physical custody because he wanted to have a voice in parenting decisions. However, he was open to the idea that Mena lives in their Georgia house as long he would be removed from any liabilities about the property.
Besides retaining private ownership of their vehicles, Safaree also wanted to individually keep all their personal properties that he and Mena acquired separately during their marriage.