Tyler Hoechlin's Heart Is Stolen by Rachele Brooke Smith — What Else We Know about Him
Tyler Hoechlin is among the most celebrated TV heartthrobs today and his popularity reached new heights thanks to the CW show "Superman and Lois." Get to know him more.
Social media swooned over the romance between "Superman and Lois" star Tyler Hoechlin and actress Rachele Brooke Smith. But besides her, the dashing actor had been linked to a string of other beautiful stars.
But Hoechlin is not only known for his dating history; he is also known for his brilliant performances on such shows as "Teen Wolf" and "Superman and Lois." Here is a rundown of facts about the actor that you may not know yet.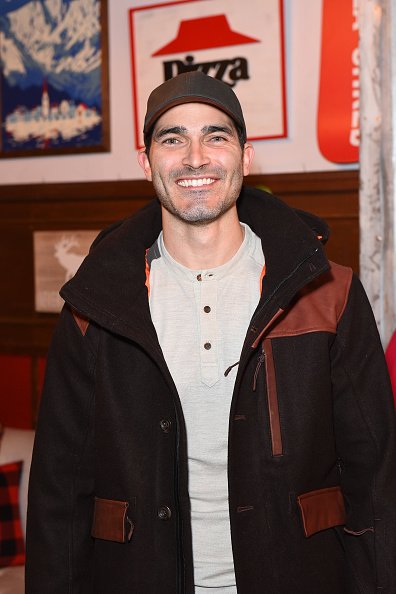 A CALIFORNIA NATIVE
The actor was born Tyler Lee Hoechlin on September 11, 1987, in Corona, California. His father, Don Hoechlin, is of Swiss-German descent while his mother, Lori, has German, English, Irish, and Scottish ancestry.
He has two brothers named Tanner and Travis and a sister named Carrie. In 2005, he was awarded a college scholarship to play baseball at Arizona State University. An injury resulted in his detour from sports to show business.
TYLER HOECHLIN'S PAST GIRLFRIENDS
The actor had a series of high-profile romantic relationships, but he is reportedly not involved with anyone seriously as of late. Nonetheless, the actor famously dated beautiful actresses.
Besides Smith, Hoechlin was said to have dated Brittany Snow, Alena Gerber, Ashlee Simpson, and Candice Accola King. Speaking about her relationship with Smith in a 2011 interview, the actor said:
"My girlfriend and I never let each other forget how much we love each other." 
STARRING IN BABY COMMERCIALS
Hoechlin seemed to have been enamored with the spotlight since he was little. In fact, he appeared in a handful of commercials as a baby. But it was not until he was 13 that he got his big break into show business.
At the time, he starred as the son of Tom Hanks' character in the film, "Road to Perdition," directed by Sam Mendes. He gained more prominence after landing the role of Derek Hale on MTV's "Teen Wolf."
In an interview, he said that he prepared for the role the way an athlete trained for games.
OVER 20 YEARS OF ACTING
Hoechlin is known for such shows as "Teen Wolf" and "Superman and Lois," but his impressive acting record includes roles in other shows and films. Also under his belt were roles on "Supergirl" and "7th Heaven."
The renowned actor has been part of the entertainment industry for more than 20 years. In a previous interview, he said that he began to seriously consider acting as a career after starring in "Road to Perdition."
He enjoyed acting on the set that he thought he would pursue acting after a career in baseball. He admitted that he had declined many jobs because of his goal to become a professional baseball player.
HOECHLIN'S OTHER MOVIES
The Superman role that made Hoechlin a household name was just one of the many roles in his career. He began to draw attention toward his talent after appearing in the 1999 movies, "Family Tree" and "Train Quest."
Other movies he famously starred in include romantic comedy "Hall Pass," horror film "Solstice," sports drama "Undrafted," British action film "Stratton," and Richard Linklater's "Everybody Wants Some!"
TRAINING FOR SUPERMAN
Hoechlin has played Superman impressively, and part of the reason for this success has been his dedication to staying fit. In an interview, he said that he prepared for the role the way an athlete trained for games.
Luckily, that wasn't a difficult transition for him as he was a baseball player who competed in school. After working for several hours, he still went to the gym. He could be at the gym early in the morning or late at night.