'Queen' Serena Williams Receives Support From Husband Alexis Ohanian & Fans After Leg Injury Results In Early Wimbledon Exit
Serena Williams' participation at Wimbledon came to an abrupt end after she suffered an injury during her first-round match. However, she received the utmost praise from her husband, numerous fans, and admirers. 
Before it began, many tennis lovers viewed Wimbledon as a perfect opportunity for Serena Williams to win a record-equalling 24th Grand Slam as many of her top rivals were either not participating or out of form. 
However, the 39-year-old's hopes of making it Grand Slam No. 24 were dashed on Tuesday after she appeared to twist her ankle during her first-round match against Belarusian player Aliaksandra Sasnovich.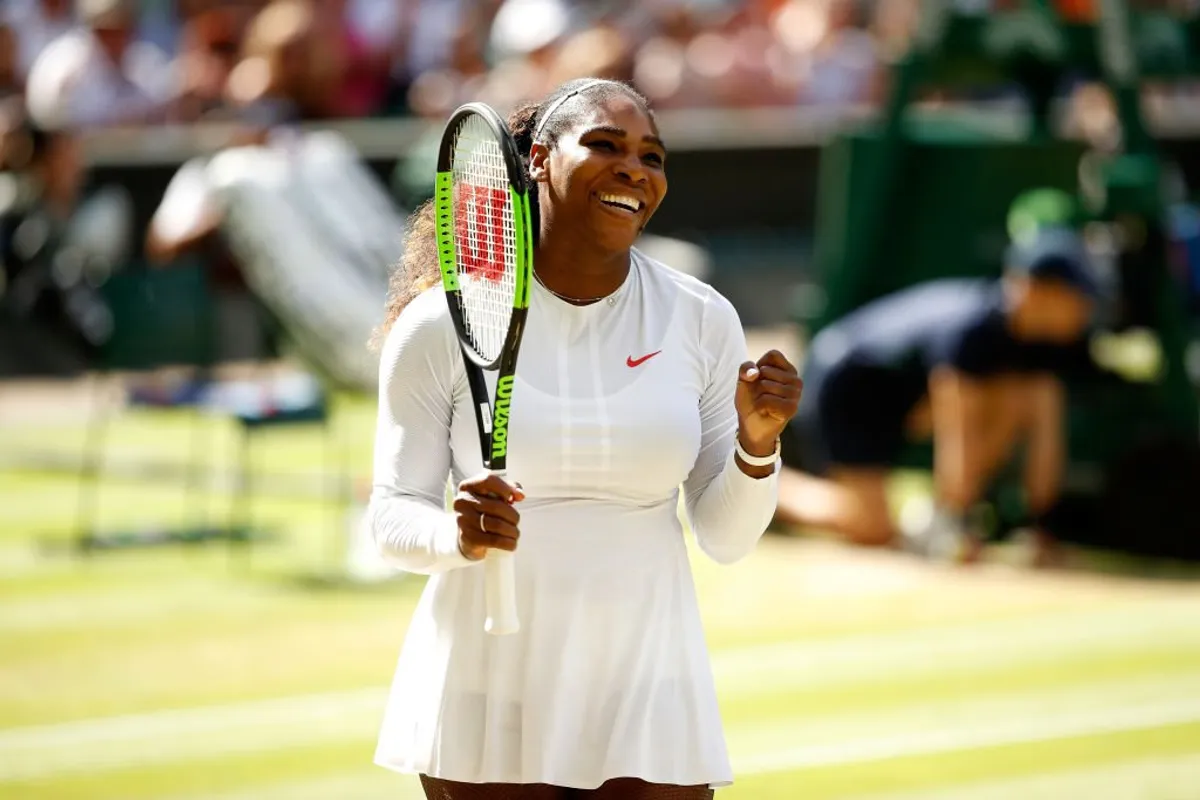 While trying to return a serve, Williams' body buckled, forcing her to retire from the game and crash out of Wimbledon. It marked a disappointing turn of events for the tennis star, but her husband and fans worldwide provided support to her with their messages on social media. 
Williams' husband Alexis Ohanian has consistently shown that he is her biggest fan. Hence it was not surprising that he led the tributes by sharing a picture of his wife walking on the Wimbledon tennis court in the regal white outfit she wore for her match. 
Ohanian's caption to the post was a crown emoji depicting Williams as the queen. A fan on Twitter shared a similar photo and described Williams as a queen, legend, and the greatest of all time. The fan further said the tennis star would rise again. 
Another chimed that Williams would forever be their favorite athlete of all time, whatever the case may be. One fan also urged Williams to keep her head high. 
Many people could hardly take their eyes off of her all-white regal outfit and matching removable train.
ESPN also tweeted a video showing the moment Williams got injured and the standing ovation she received from fans afterward as she waved to them while leaving the court. 
Williams felt overwhelmed by the love and support she received from fans and appreciated them. In an Instagram post, she said she was heartbroken to withdraw after injuring her right leg. She also wrote: 
"[...]Feeling the extraordinary warmth and support of the crowd today when I walked on - and off - the court meant the world to me."
Serena Williams receives a standing ovation from the crowd at #Wimbledon

Williams was forced to retire in the first round of after sustaining an apparent injury. pic.twitter.com/exFZxJJZGh

— ESPN (@espn) June 29, 2021
Williams' injury also raised concerns about the slippery nature of Wimbledon's playing surface. She is the second player to get injured after male player Adrian Mannarino also suffered an injury during his game against Roger Federer. 
Reacting to Williams' injury, Andy Murray expressed concerns about the slippery Wimbledon courts and said it was difficult to move on the playing surfaces. 
While the world feels sad about Williams' injury, many people could hardly take their eyes off her all-white regal outfit and matching removable train as she proved once more that she will always be a style queen. Gibson James referenced the outfit in his tweet. He wrote: 
"Serena Williams just walked onto Centre Court for her first match at #Wimbledon wearing a train like the true queen that she is." 
Keep your head high my queen #SerenaWilliams @serenawilliams pic.twitter.com/60edR1CmsM

— Tennis Gooat🇿🇦 (@GooatTennis) June 29, 2021
The gorgeous outfit added to the numerous times Williams has served up winning fashion moments on the court. Many of the talented superstar's outfits have special meanings behind them.
In 2019, she wore a black-and-white warmup jacket before her opening match at the French Open that had the words "Champion," "Queen," and "Mother" written on it. 
Serena Williams just walked onto Centre Court for her first match at #Wimbledon wearing a train like the true queen that she is 👑 pic.twitter.com/YvVI76pbsc

— Gibson Johns (@gibsonoma) June 29, 2021
Williams explained the meaning behind the outfit. The words mean so much and are reminders for her and everyone who wants to wear the outfit. She further said she loved the outfit because the words remind everyone that they can be champions and queens.