Telegraph: William & Harry to Talk in Private After 'Absolutely Charming' Tribute to Diana
According to various reports, Prince William and his younger brother, Prince Harry, have had a long-lasting feud that might finally get resolved during the latter's current visit to the UK.
On Thursday, July 1, 2021, Prince Harry and his brother, Prince William, are set to unveil their late mother, Princess Diana's statue, commemorating what would've been her 60th birthday.
Harry, who relocated to the US last year, flew into the UK last Friday to attend the special event. This would be the second time he gets to face his older brother, having last seen each other at their grandfather's funeral.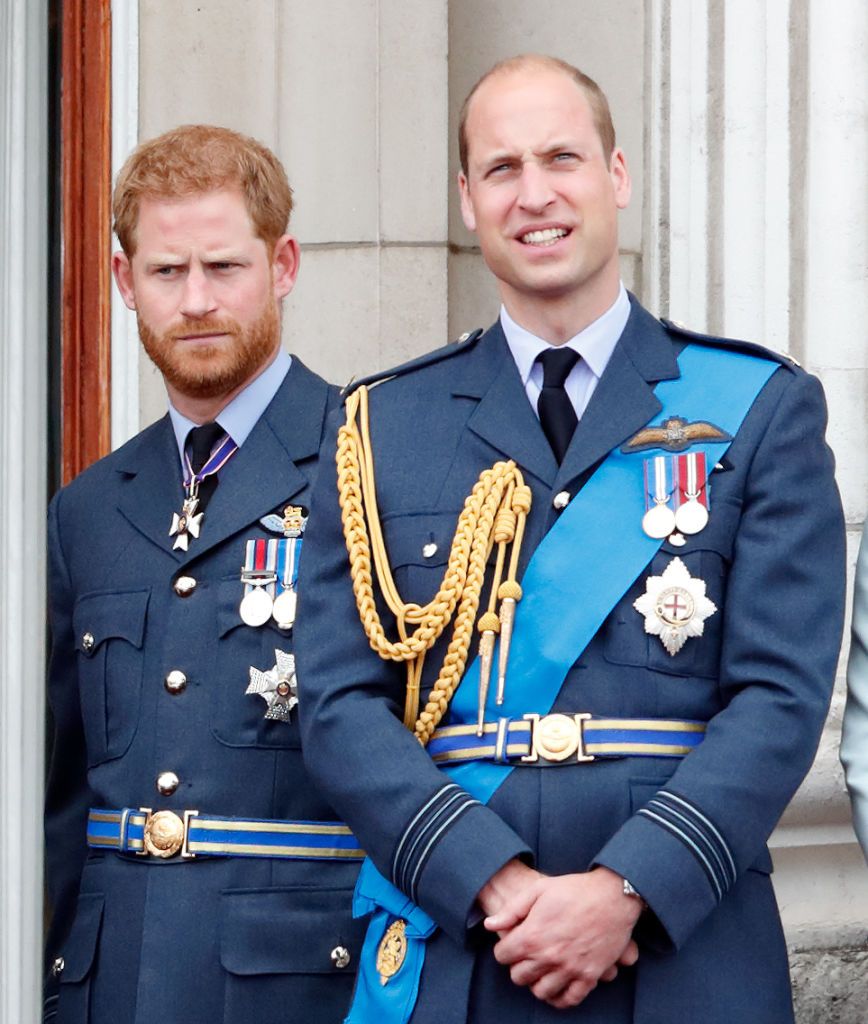 In April 2021, the Duke of Sussex flew into the UK to attend Prince Philip's funeral. During the service, the siblings got to speak but allegedly failed to heal the rift that's existed between them for a while.
The Telegraph claimed that Harry and William would meet in private after the unveiling of Diana's statue at Kensington Palace Gardens. During this meeting, the pair will give reconciliation another go.
The Princess of Wales's statue was created by sculptor Ian Rank-Broadley. It's said his work would be a reflection of Diana's playful and youthful nature, with the source close to the project adding:
"It's absolutely charming and such a fitting tribute."
The allegations Harry made against his family in March 2021, with his joint interview with his wife, Duchess Meghan, reportedly made his feud with William worse. The tell-all interview was facilitated by Oprah Winfrey.
The Independent said that Robert Lacey's book, "Battle of Brothers," claimed William and Harry started drifting apart long before Meghan came into the picture. Some sources had previously blamed her for the siblings' rift.
However, the royal biographer said things started going downhill for the duo in January 2005 when Harry was photographed wearing a Nazi costume at Maud's Cotswold Costumes.
William had chosen to wear an animal costume, while his then-20-year-old brother went with a replica Nazi uniform. The Duke of Sussex later apologized, but he felt alienated from his family when a public outcry rang out.
Harry speaking out about the lack of support he and Meghan received from the rest of the Royal Family allegedly left William quite upset. A source close to William said he was "greatly concerned" about Harry's public claims.
The Duke of Cambridge was allegedly worried that his brother's "truths" would damage any relations Harry had left with the Royal Family. Harry also opened further in the recent series "The Me You Can't See."
Prince William and Prince Harry Had 'Fierce and Bitter' Argument Over Meghan Markle Bullying Claims #PEOPLEtheTVShow pic.twitter.com/PuH3HRqumA

— People (@people) June 23, 2021
According to an "Us Weekly" insider, William felt his brother had gotten too arrogant since moving to the US. He allegedly thought Harry had allowed Hollywood fame to go to his head.
The source also said the older sibling said Harry was putting fame over his family after his Winfrey interview. According to "Vanity Fair's" insiders, the sibling's father, Prince Charles, wants to reconcile with Harry.
Prince Harry and Prince William 'Started Quarreling' at Prince Philip's Funeral, Royal Historian Says https://t.co/GB58XI9tzm

— People (@people) June 26, 2021
In a recent article for Daily Mail, Lacey claimed Harry and William's last talk at their grandfather's funeral ended with the pair having a public chat outside St. George's Chapel before an argument broke out inside.
Reports state that she [the Queen] invited him [Prince Harry] over for lunch.
The author said the siblings started arguing the minute they were beyond the camera's view. A friend of the Royal Family allegedly told Lacey that William and Harry were arguing more fiercely than ever.
Kensington Palace have made their first announcement about the Princess Diana statue unveiling on July 1. Prince Harry and Prince William will be joined at the Sunken Garden event alongside the statue committee, sculptor Ian Rank-Broadley, and garden designer, Pip Morrison. pic.twitter.com/e9FbBKJJpI

— Omid Scobie (@scobie) June 25, 2021
Peace might be around the corner for the two brothers, and ahead of the meeting, the Duke of Sussex gave his brother a shoutout. On Monday, he gave a virtual speech for the recipients of the 2021 Diana Awards.
During the address, he mentioned his mother and his brother while mentioning the unveiling. Harry's wife and their two children, Archie, 2, and newborn daughter, Lilibet, won't be attending the unveiling.
Lilibet was named after the Queen. When her June 4, 2021, birth was announced, Queen Elizabeth II seemed to give the Sussex's an olive branch by releasing a statement welcoming the child into the Royal Family.
Before the Duke of Sussex even returned to the US last week, the Queen reportedly extended another olive branch to her grandson. Reports state that she invited him over for lunch.