Bow Wow Melts Hearts Doting on Look-Alike Daughter in Loving Post & Calls Her His 'World' & 'Everything'
Bow Wow is best known for his rap career, his acting, and his appearances on "Growing Up Hip Hop." However, there is a special little girl who simply knows him as "dad," and she is his twin. 
Shad Moss, best known by his stage name, Bow Wow, continually proves he is a doting father on social media. The rapper and his ten-year-old mini-me daughter are one of the best father-daughter duos online. 
Bow Wow recently shared a post declaring his love for the ten-year-old Shai, who looks more like him each day. The hip-hop icon used the Instagram post's caption to express that his daughter is his "everything."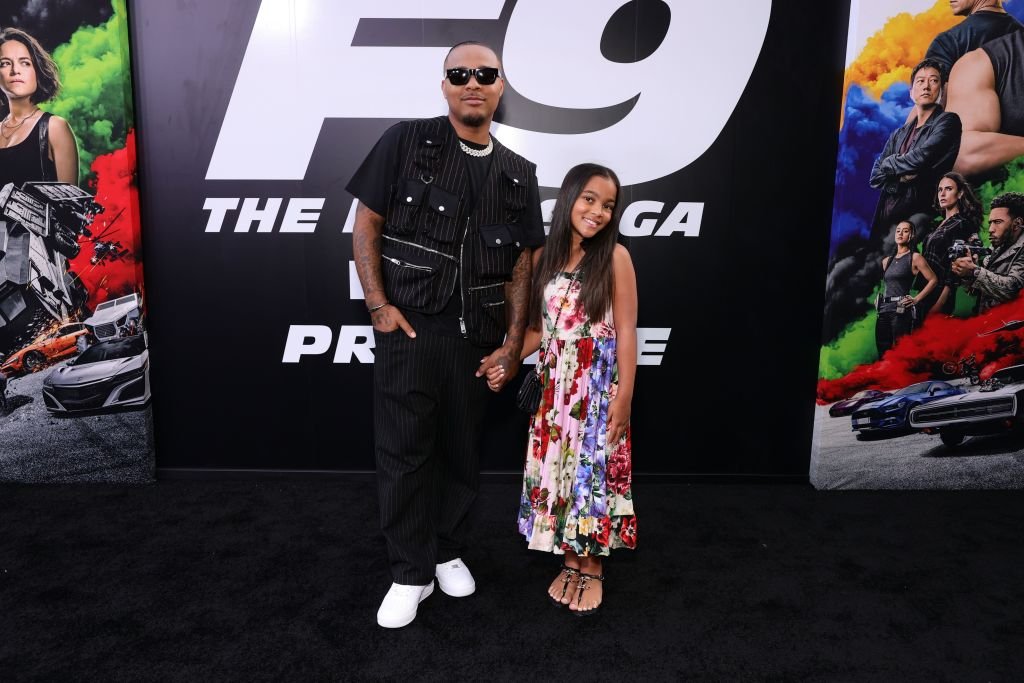 Bow Wow does not hold back when it comes to Shai and regularly includes her in his antics. The ten-year-old is also a joy to watch and loves to show off her dance moves on camera through both her parent's accounts. 
Shai Moss is Bow Wow's first child with his Instagram model ex-girlfriend, Joie Chavis. Joie and Bow Wow started their relationship in 2010 and welcomed their daughter in April 2011 before being on and off until 2017. 
In 2012, Joie sued Bow Wow for child support, which resulted in him getting an order to pay the model $3000 a month. Fortunately, the parents have been able to keep things friendly over the past few years for their daughter. 
Since their clash, Bow Wow has praised Joie for her skills as a mother. The rapper has even called his daughter's mother an inspiration on one of his posts celebrating her new fitness apparel business launch.
In addition to being her dad's physical twin, Shai also seems to have the former child rapper's talents. Audiences started noticing the ten-year-old from her parent's posts, and now she even has her own following.
Shai is such a performer that she can even outdance her dad on his own social media platforms. For example, the then eight-year-old crushed the "woah" challenge in a video with her dad, who playfully encouraged her. 
Shai Moss has a big personality, as seen on social media posts, proving that she truly is a star in the making. One of Shai's best moments includes her trolling her dad's viral "Let Me Hold You" dance online. 
Social media users aren't the only people who have taken note of Shai Moss's talents lately. The ten-year-old revealed that she booked her first acting gig last year, and her father expressed his pride in her comment section: 
"You got it baby girl. Lets gooo!"
Bow Wow and his daughter are so close that the rapper would even fly to Los Angeles just to have lunch with her. The rapper shared an Instagram post that revealed he did just that to make his little girl happy last year. 
Over the years, the rapper has opened up about what fatherhood means to him, thanks to his daughter. Bow Wow even told MTV that being a father influenced him to make more honest and personal music like his song "Boy or Girl."  
Although the rapper shares many images and videos of his daughter now, that wasn't always the case. Bow Wow explained that he hid Shai for some time because he was nervous about how fans would perceive him. 
Fortunately, that isn't the case anymore, and Bow Wow has since welcomed a baby boy into the world. Bow Wow's newest family addition arrived last August, and his mother is another Instagram model named Olivia Sky. 
Bow Wow posted an image of the baby boy a few weeks after Olivia's posts, confirming his paternity on Twitter. Unfortunately,
according
to the baby boy's mother, she and Bow Wow are struggling to co-parent amicably.