LL Cool J's Beloved Wife Rocks Back-Ruffle Blue Dress & Crystalized Clutch in New Fashion Shoot
Simone I. Smith holds many titles, from being a jewelry designer, for her beautiful collection called "Black Love" collection, to being LL Cool J's long-time wife and a mother to their 4 kids.
Simone, who has always wowed her fans with her beautiful sense of fashion, took to her Instagram and posted a gorgeous photo in all blue. She had a beautiful ruffled dress that hugged her figure, complemented by a beautiful blue clutch bag.
She also had on a pair of block heel shoes and rocked a beautiful blonde bun. The mother of 4 also had on blue nails to go with her entire outfit. She topped it all up with beautiful jewelry from her own collection.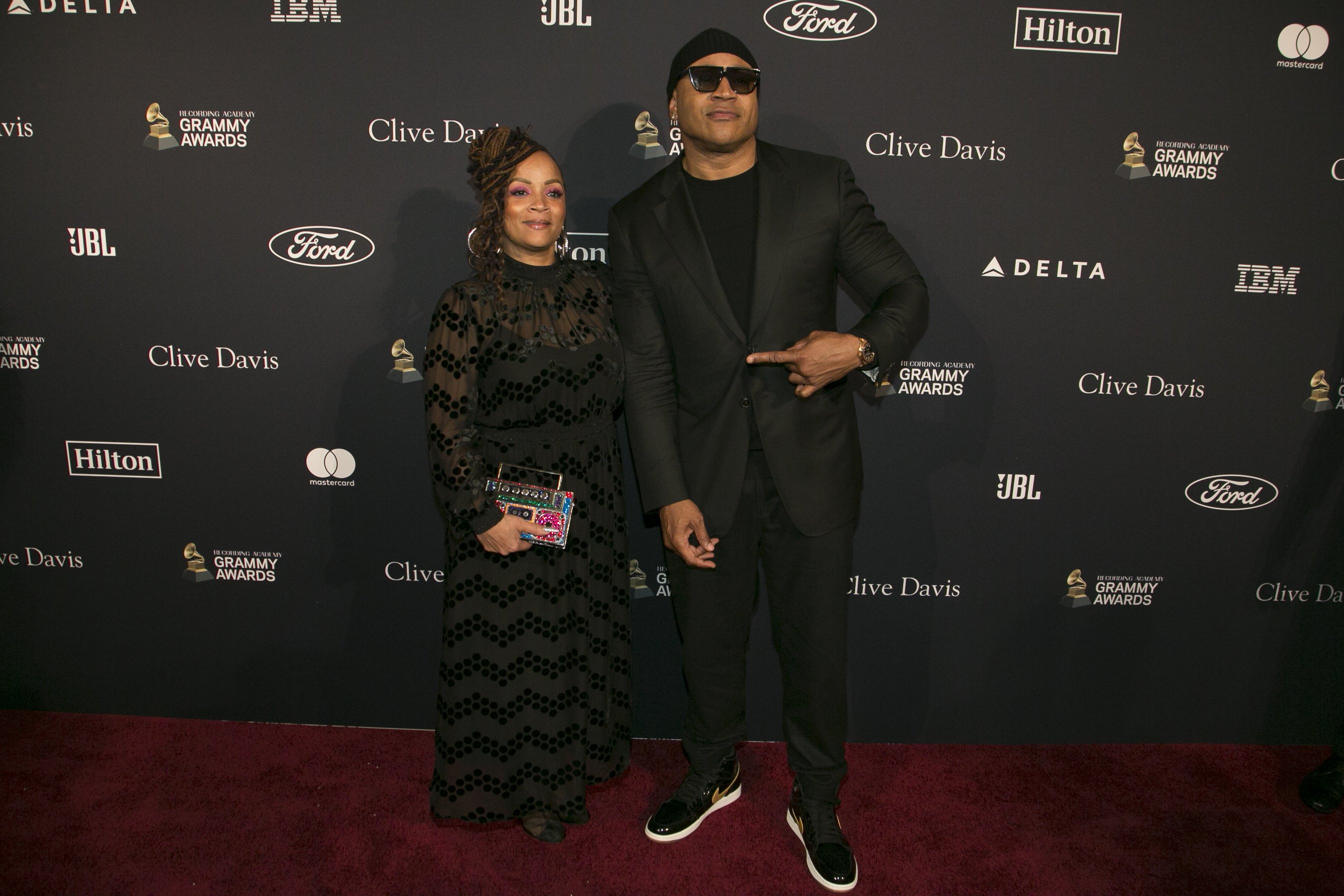 Simone started her brand in 2011 when she beat bone cancer and has been known for the signature oversized hoops as well as nameplate necklaces. Her brand has also been modeled by big industry names such as Cookie Johnson and Vivica A. Fox.
Simone and LL Cool J, whose real name is James Todd Smith, are veterans regarding marriage and will be celebrating their 26th wedding anniversary in August. Speaking to Oprah on the secrets to a lasting marriage, Simone says:
"Putting God first...lots of compromise, picking your battles, and respecting each other."
Smith says they met when they were teenagers. It was Easter, and he was driving around the block in his mother's car when he stopped to greet a friend. The friend then asked him if he'd love to meet his cousin. Smith declined, saying he had somewhere else to be.
In an unexpected moment that would change his life, he turned and saw Simone. He immediately changed his mind, which was the beginning of a beautiful love story that has spun over two decades. The couple then went on to date for 8 years before tying the knot in 1995. 
Simone got so mad she did not speak to him for two weeks.
Like any other couple, The Smiths have had their fair share of challenges in their lives and marriage. However, their union has been able to stand the test of time, contrary to many Hollywood couples who break up when things go South.
In 2004, Smith was diagnosed with bone cancer after she found a lump on her leg. Her husband stood by her all through the illness and during her treatment, even offering to give her his fibula bone. Remembering the incident, Simone says:
"I was touched because I remember Todd asking the doctor if he could take his fibula bone because it was bigger than mine and he thought it would be stronger."
Smith says LL Cool J, which are initials for Ladies Love Cool James, is a name he came up with when he was only sixteen but has used it since. He, however, is quick to add that his wife does not call him that but instead refers to him as Todd.
Simone also talks about the things that she has had to let go in order to keep peace in her marriage, one being the video that LL Cool J made named "Doin It," which features a lady licking Smith on his face.
Simone says after their honeymoon, Smith popped in the video, and she got so mad she did not speak to him for two weeks. She, however, says that Smith has since toned down, and their mutual respect is what has kept them going all these years later. 
They have 4 grown-up kids. Daughters Nina, 20, Samaria,25, Italia, 30, and their son Najee, 31. Simone says she is doctor Smith when she's at home, keeping her family healthy by encouraging them to take supplements and green vibrants.
The couple continues to share their love journey with their fans, even occasionally posting older photos to remember where they have come from.
Smith and his wife were recently on Extra Tv to celebrate the launch of her Legacy for Men jewelry collection, where they also paid tribute and remembered their long-time friend Kim Porter, who was found dead in her home. Porter was P. Diddy's ex and shared three kids with him.