'Wendy Braxton': Fans Puzzled After Tamar Braxton's New Look Resembles Wendy Williams
Tamar Braxton recently made it to the cover of People Magazine and shared the lovely image on her Instagram page. Fans and followers were wowed at the uncanny resemblance between her and Wendy Williams.
American singer and television personality Tamar Braxton is one beautiful 44-year-old, and she knows it. Braxton is sure to capture the heart of anyone she comes across with a confident look and an elegant smile.
Time and again, the talented singer has graced the covers of multiple magazines, which could be credited to her good looks. Recently, the icon updated her fans with her looks.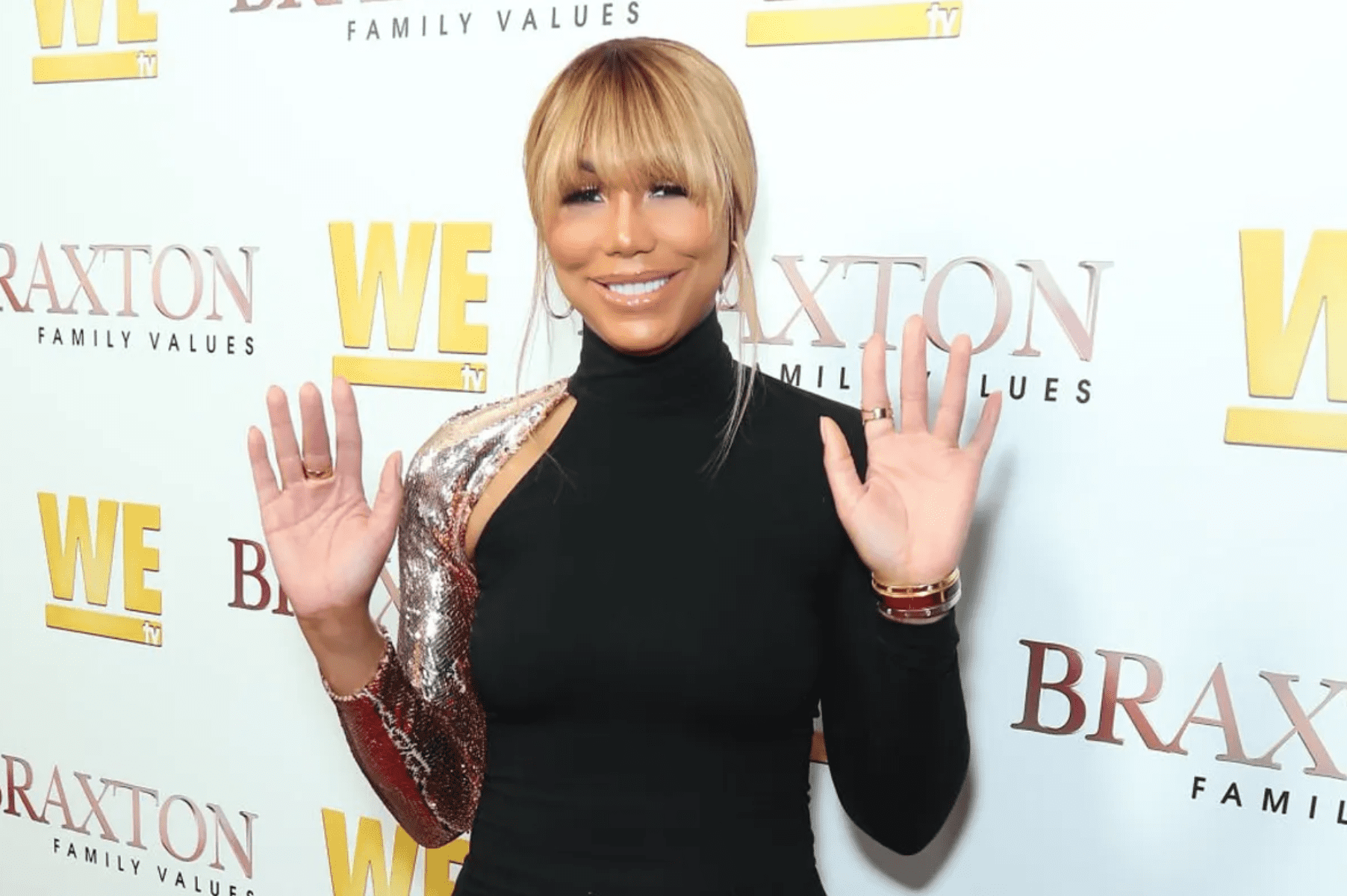 TAMAR BRAXTON ON PEOPLE MAGAZINE
A few hours ago, Braxton took to her Instagram page to share a picture of herself on the cover of People Magazine. It was nothing short of blissful as the reality TV star beamed with gorgeousness.
The image featured Braxton looking dapper in a camo-colored gown. She rocked her long brown hair, which brushed the sides of her face gracefully while giving an endearing look at the camera.
Braxton accessorized her look with a pair of golden hoops. She also sported light makeup, which accentuated her beautiful look. The post was accompanied by a caption that read: 
"Cover Girl #extraordinary Tamar🍀❤ on stands now."
Media and News Company, Baller alert also shared a picture of the actress on its Instagram page. In the snap, Braxton was clad in a white outfit that revealed one of her shoulders.
Posing sideways, the former "The Real" star placed a hand on her cheek and smiled from ear to ear, revealing her dental structure. She finished off her radiant look with silver earrings, a necklace, and a wristwatch.
Although there was evidently love between the pair, it was short-lived as they split after Adefeso accused Braxton of domestic violence.
FAN'S REACTIONS
Although multiple fans and followers complimented Braxton on her lovely appearance, many could not pass on the striking resemblance between the songwriter and her friend, Wendy Williams.
A respondent revealed she thought it was Wendy Williams on the cover of the magazine. Another follower commented on the uncanny resemblance between the duo. She called the actress "Wendy Braxton."
A third user said, "Nahhh, why I thought that was Wendy 😭💀." Another fan explained that the picture was giving Wendy Williams filter vibes. One fan quipped, "For a second, I thought that was Wendy."

TAMAR BRAXTON'S NEW LIFE
Many fans could not help but notice Braxton's beautiful appearance on the magazine cover; however, some paid more attention to the information about how she changed her life after battling depression.
In an interview with People, Braxton admitted that her moment with depression was a dark and heavy time in her life. According to her, she did not see how she was going to come out on the other side. However, she chose to change her life.
Braxton did not want to continue being a disappointment to her son, Logan, hence, the conscious effort to move forward. The TV personality noted she got dedicated to being the best mom and the best person she could be. 
TAMAR BRAXTON'S PODCAST
After overcoming her challenges with depression and mental health issues, Braxton saw the need to establish a platform where she could openly speak about mental illness.
She started the podcast "Under Construction With Tamar Braxton" to give people the opportunity to heal out loud and not be ashamed of their obstacles. Braxton revealed she did not want others to be ashamed to be in counseling.
Braxton is hopeful that the podcast will make listeners aware that they are not alone in their struggles. Her goal remains to change lives by talking about mental health.

TAMAR BRAXTON'S PAST RELATIONSHIPS
Braxton shares her 8-year-old son, Logan, with her ex-husband, Vincent Herbert. The pair tied the knot in 2008 and enjoyed marital bliss until Braxton filed for divorce in 2017.
After two years, the divorce was finalized, and the duo went their separate ways. During the divorce process, Braxton found love again in the arms of Nigerian businessman David Adefeso. 
The duo enjoyed an amazing relationship, especially during the COVID 19 pandemic. Although there was evidently love between the pair, it was short-lived as they split after Adefeso accused Braxton of domestic violence.
In an interview, the mother of one aired her thoughts on Adefeso's claims. She revealed at no point was she in an abusive relationship with Adefeso. Braxton expressed her disappointments and has since moved on.