Kimora Lee Simmons' Daughter Aoki Melts Hearts With Touching Video Of Her Two Brothers Sharing A Skateboard
Kimora Lee Simmons' second-born, Aoki Lee Simmons, activates her "big sister" mood as she captures hearts by showing off the lovely bond between her two brothers who ride on one skateboard. 
Aoki Lee Simmons, a Harvard University student, is the second child and daughter of the multifaceted and famous Kimora Lee Simmons. She has four other siblings, an older sister and three younger brothers, with whom she shares a solid bond.
Recently, Aoki displayed her big sisterly love by showing how her two youngest brothers play. The boys were riding on a single skateboard, closely leaning into each other for balance.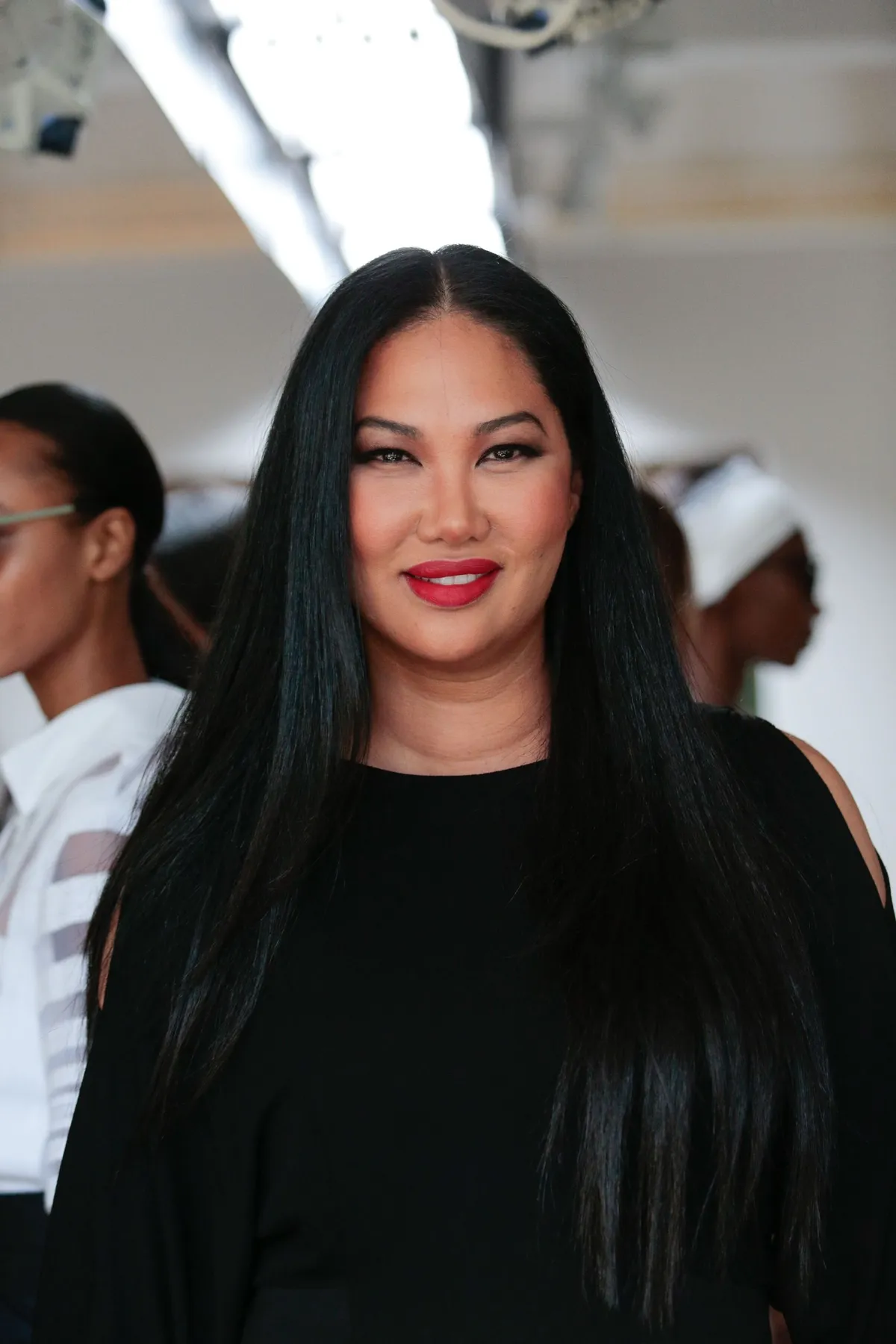 They went through a quiet path with big green trees on both sides and later drove through a garden of beautiful and colorful flowers. Aoki's clip came with an inscription that read:
"I recently discovered how my brothers 'share' their skateboard."
The teenager added a teary face emoji and admitted via a caption that her adorable brothers made her week. Many fans agreed with the comment on the heart-melting post, using lovestruck emojis to describe their thoughts.
This is not the first time that the Harvard student would be sharing bonding moments with her folks. A few months ago, she went surfing with the entire clan and shared the moments online.
The Simmons squad have been consistent in tugging at hearts owing to their unique bond. Despite the peculiarities of their births— five kids from three different dads, they have a super solid relationship. Here is all you need to know about them!
ONE BIG HAPPY FAMILY
Kimora is not only a former model, fashion designer, brand owner, and entrepreneur but a loving mother of five kids—two daughters and three sons.
The pair's bad blood caused the actor to pledge that he would take their son to Africa.
Her first two kids, Aoki and Ming Lee Simmons are from her first marriage to Russell Simmons. Her third child who doubles as her first son, Kenzo, is from a romance with Hollywood star Djimon Hounsou.
Kimora's fourth child, and second son, Wolfe, was born after marrying her current husband, Tim Leissner. This leaves the last child named Gary. The young chap was adopted a year ago by Kimora and Tim, joining the family.
The adoption process occurred when Aoki and Ming headed to college—Ming is a student of NYU. For the mother of five, it has been a pleasant experience; and while speaking to an outlet, she said:
"I'm blessed and super fortunate to have a boy like him and it's been a very painless sensation. He just dropped in like he was born there."
When it comes to parenting, the former model is exceptional at balancing work and motherhood. Asides from that, she has an amazing relationship with her kids, who are subjected to praises via her social media platform.
In May, when Kenzo turned 12, his mom serenaded him with heart-melting comments and a charming clip showing her boys as they teamed up to make the occasion memorable. 
During Wolfe's 5th birthday bash, he also got a similar love gesture, as his siblings and mother were all smiles as they posed by his side to mark the big day.
ANY CO-PARENTING ISSUES?
The answer is yes! Kimora shares her kids with three different men, so it is nearly inevitable to discuss her family without springing up how she co-parents with their dads.
Last year, the tabloids recorded an ongoing feud that has been inherent since the former model separated from her former lover Djimon.
The pair's bad blood caused the actor to pledge that he would take their son to Africa. However, it is uncertain if that will ever happen, as Kimora has filed a lawsuit to hinder such a move— although Djimon never signed it.
At the moment, they are making progress; both parents spend as much time as they can with their son and are committed to making it a seamless process.
As for Russell, the father of her girls, there have been no issues. Both father and mother co-parent conveniently and are still friendly with each other.