Shaq & Shaunie O'Neal's Daughter Me'arah Shows Off 6'3" Frame & Flawless Skin in Blue Sports Bra
Me'arah O'Neal, the daughter of retired NBA player Shaquille O'Neal and his ex-wife Shaunie O'Neal, impressed fans with her towering figure while rocking a blue sports bra in a recent photo on Instagram.
Me'arah O'Neal recently captured the attention of fans online for her athleticism and stunning genes. A young basketball star in the making, she is more than just Shaquille O'Neal's daughter.
The youngest of the O'Neal family, Me'arah, whose mother is famous reality star Shaunie O'Neal, has the same skills as her older siblings when it comes to playing the sport.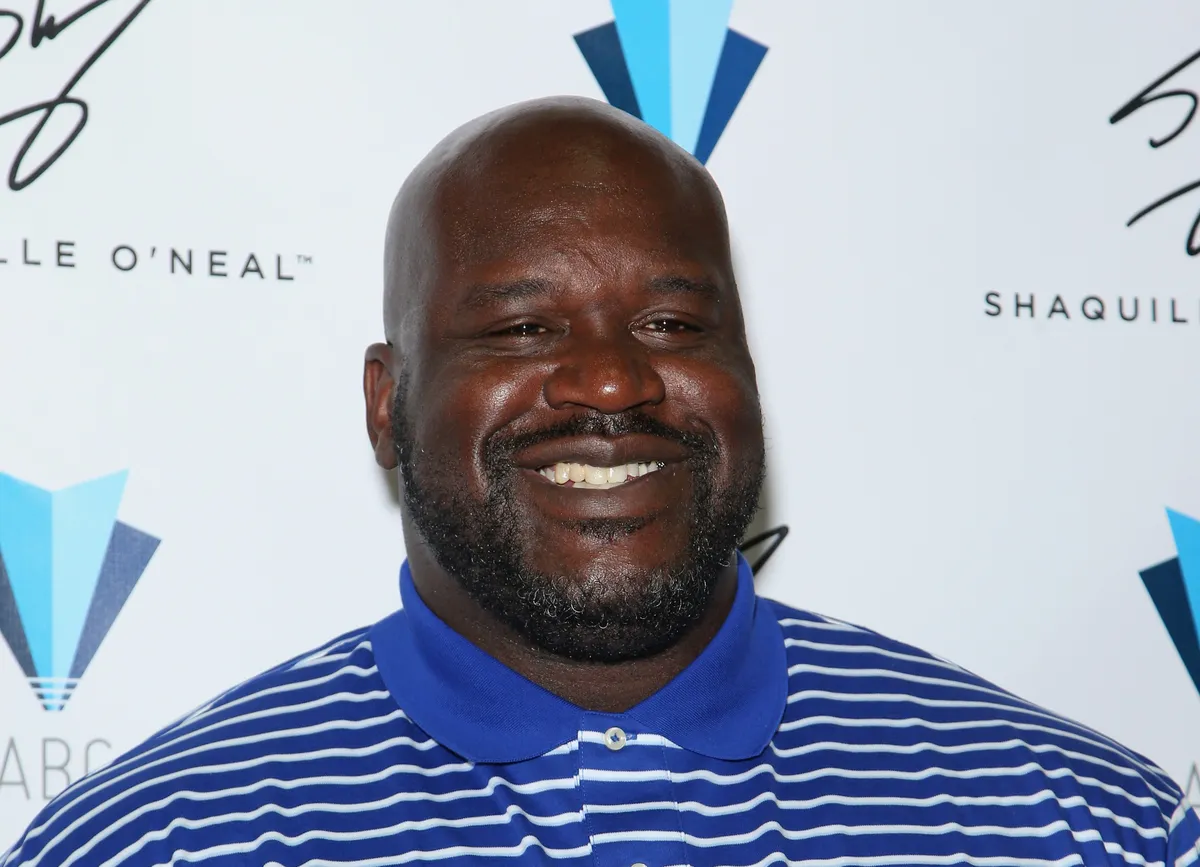 Me'arah exceeded fans' expectations as a budding basketball star when she showed off her modeling potential. She posted four photos on Instagram to prove it. One admirer wrote:
"You look better like that I'm just being honest. 😍😍💕"
The pictures showed the stunning teen dressed in a black jacket and pants, as well as cool sneakers. She also proudly displayed some skin in a blue sports bra.
Besides flaunting her flawless shoulders and her long hair, Me'arah displayed her towering figure. Her impressive height was on full display as she posed in the middle of the street. 
Me'arah's toned legs appeared long and slender against the tall palm trees in her background. Her gorgeous physique at such a young age left many fans speechless. 
Some observant fans noted her striking similarities with her beautiful mom, while others commented that she inherited her height from her famous father. "Iconic," wrote one user.
Shaquille is blessed with six children. He shares Me'arah, Shareef, Shaqir, and Amirah with Shaunie. He also has a son, Miles, from a previous relationship and a daughter, Taahirah, with his ex-girlfriend, Arnetta Yardbourgh.
One piece of advice he gave to her daughter was that she should not date an NBA  player.
With regards to his height, Shaquille, a former LA Lakers and Miami Heat star stands seven feet one inch tall. Having inherited his incredible size, Me'arah, at 15, stands at six-foot-three.
In addition to captivating her fans, Me'arah's height is also attracting attention from other basketball organizers. Shareef, her brother, shared a video of her playing well on the court when she was just 12.
The video was filmed in one of the middle school programs of Crossroads School in Santa Monica, California. Me'arah showed a spirit of competitiveness and proved that she is an emerging force in the world of basketball.
She played fair and was as focused as her teammates. Every time she earned a score or a dunk, she would celebrate a moment of happiness, similar to Shaquille during his days on the NBA court.
Shaq's daughter Me'Arah is a 6'3" 12-year-old baller 🤯

(via @westsidehoopstv) pic.twitter.com/yDVJTweMCx

— Bleacher Report NBA (@BR_NBA) November 29, 2018
While slowly etching her name in the world of sports, Me'arah also set herself apart from the rest of her family. Instead of flexing her father's famous jersey number 32 or 34, she opted for number 23. 
Because of her excellent basketball skills, she was often compared to her close friend Gianna Bryant, who died in a helicopter crash in January 2020 alongside her father, Kobe Bryant, and seven others.
The late NBA Hall of Famer and Shaquille were best friends, and they treated each other as brothers. Their incredible friendship seems to have been passed on to their daughters.
In almost every aspect of their lives, Me'arah and Gianna were like sisters - they share the same birthdays and love for basketball. Since Gianna's death, Me'arah vowed to carry on her legacy.
As she continues honing her skills to become a basketball star, Shaquille is also preparing for the possibility of her daughter dating men soon. One piece of advice he gave to her daughter was that she should not date an NBA  player.
He applied the same rule to his two other daughters. Apart from wanting them to pick suitable partners based on their interests, he also wanted them to grow up as independent and strong women.