William & Harry Show 'Strong Subliminal' Bond Despite Alleged Rift Says Body Language Expert
Prince William and Prince Harry recently met up for the second time this year to unveil their late mother's statue. An expert has since assessed their body language during the event.
On Thursday, July 1, 2021, Prince William and his younger brother, Prince Harry, led the unveiling of Princess Diana's statue at Kensington Palace. The date of the event would've been Diana's 60th birthday.
Despite their alleged rift, the siblings were able to peacefully host the event held at the palace's remodeled Sunken Garden. They even declared that they wished Diana was still there with them.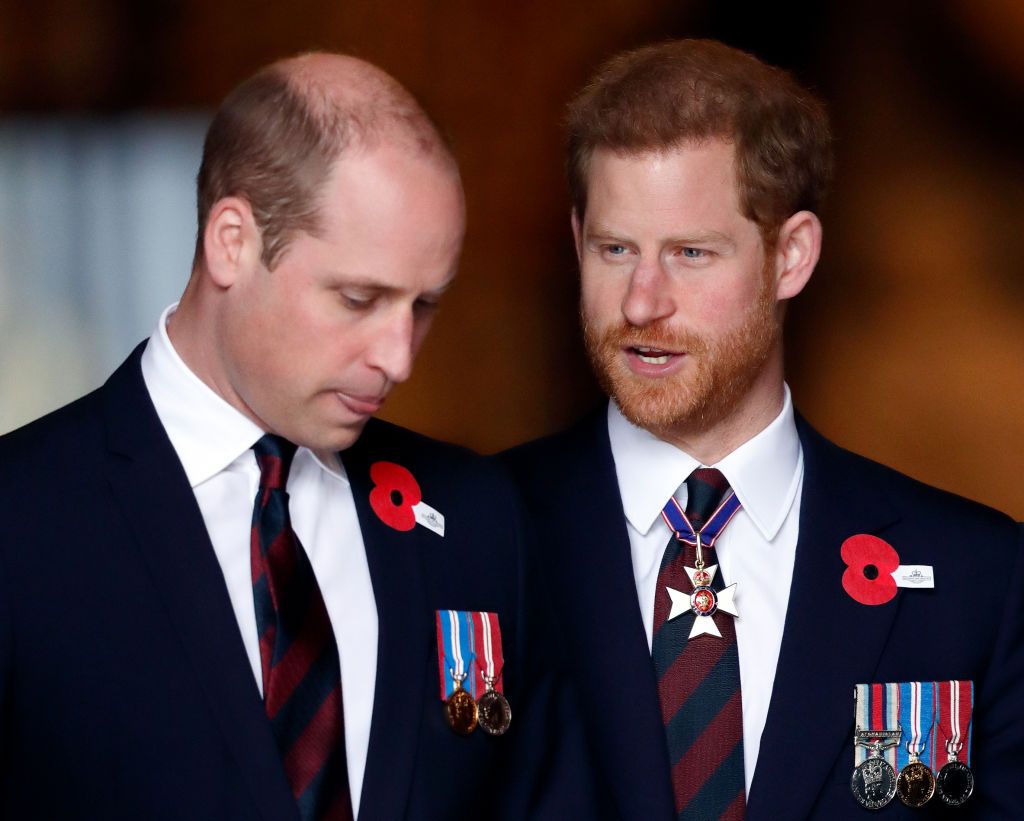 William and Harry stood side-by-side before unveiling the magnificent statue. The garden where it was displayed and placed happened to be where the Princess of Wales found safety and solace before her 1997 death.
Ian Rank-Broadley's bronze statue of the People's Princess showed her standing between two children while another followed behind. She had her arms placed lovingly around the little boy and girl next to her.
Prince William and Prince Harry unveil statue of their mother, Diana, Princess of Wales, on what would have been her 60th birthday https://t.co/4U2XjLw0ZW

— BBC Breaking News (@BBCBreaking) July 1, 2021
The sculpture revealed on Thursday afternoon was surrounded by 4,000 of Diana's favorite flowers. Rank-Broadley's design seemed to be inspired by the Princess of Wale's 1993 Christmas card.
The original image was the first time she sent out a card without her husband, Prince Charles. In it, she wore the same open ribbed shirt as in the statue, a skirt, and belt and smiled lovingly at her two young sons.
Prince William and Prince Harry reunited to unveil a statue dedicated to their mother, Diana, Princess of Wales, at Kensington Palace https://t.co/IqfFvBZ39P pic.twitter.com/IKnlDHF4gd

— CNN (@CNN) July 1, 2021
The palace said the sculpture represented the generational and universal impact of the princess's work. Charles didn't attend the ceremony, which had to be scaled down to thirteen guests partly because of the pandemic.
According to "Daily Mail," the other reason for the small ceremony was because the Royal Family wished to control the media coverage due to William and Harry's feud. The event was only broadcast after it was done.
Every day, we wish she were still with us, and our hope is that this statue will be seen forever as a symbol of her life and her legacy.

— The Duke and Duchess of Cambridge (@KensingtonRoyal) July 1, 2021
According to "The Sun," body language expert Judi James said the siblings managed to get through the event by prioritizing their roles as Diana's sons instead of their brotherly ones, adding:
"Emerging side-by-side their smiles did appear slightly over-worked at first but one very telling trait was how their body language was mirrored."
Prince William and Prince Harry unveiled a statue to their late mother Princess Diana on what would have been her 60th birthday, saying they hoped it would be a lasting memorial to her life and legacy https://t.co/Z6JuZyQo1S pic.twitter.com/KQZwEcQ7R8

— Reuters (@Reuters) July 1, 2021
James said the brother's mimicked body language suggested: "strong subliminal bonds" that hinted at the old ties that still bound them together despite their feud. At one point, Harry reached out to touch his wedding ring.
The expert saw this as a self-comforting gesture which suggested he had some inner tension. It also meant he saw his family, his wife Duchess Meghan, son Archie, and daughter, Lilibet, as a source of support.
Prince Harry and Prince William reunited at their childhood home, Kensington Palace, to unveil a statue depicting their mother with three children, reflecting Diana's work to support and nurture children around the world. https://t.co/ZUNmuOGTIf pic.twitter.com/c3OzRIojB4

— People (@people) July 2, 2021
James thought the siblings looked more and more relaxed as the ceremony proceeded. Harry allegedly made the most eye contact with his brother, and they even had moments of laughter.
"[Prince] Harry left the palace after just 90 minutes even though he'd only arrived fifteen minutes before the event began."
William and Harry also managed to work as a team as they lifted the green cloth to reveal their mother's statue. The expert thought all these gestures meant they both had the desire to reunite again.
Another body language expert, Patti Wood, thought the brothers used similar body language they've used over the years. They both tilt their heads to the side, swing one arm at the same time, and more.
At one point after the unveiling, Harry animatedly tried to get William's full attention to engage in conversation. The Duke of Sussex's actions shows that he wants to connect with the Duke of Cambridge.
LIVE: Princess Diana statue installed at Kensington Palace https://t.co/9lYIGtBi1I

— Reuters (@Reuters) July 1, 2021
Harry seemed quite happy as he was seen joking around with his uncle Earl Spencer and Diana's sisters Lady Jane Fellowes and Lady Sarah McCorquodale. He greeted his aunts with big kisses.
For his part, William seemed more serious throughout the short ceremony. Harry left the palace after just 90 minutes, even though he'd only arrived fifteen minutes before the event began.