Royal Photographer Recalls Story behind One of Princess Diana's Favorite Pics with William and Harry
As one of the most beloved members of the Royal Family, Princess Diana got her picture taken thousands of times. She loved one more than the rest, according to photographer Jayne Fincher.
The image that royal photographer Jayne Fincher referred to showed Princess Diana with her arms stretched and ready to hug her sons, Prince William and Prince Harry. 
Diana, wearing a white blouse and a predominantly red and white Moschino suit, was flashing her beautiful smile at her kids as if she had been missing them for some time.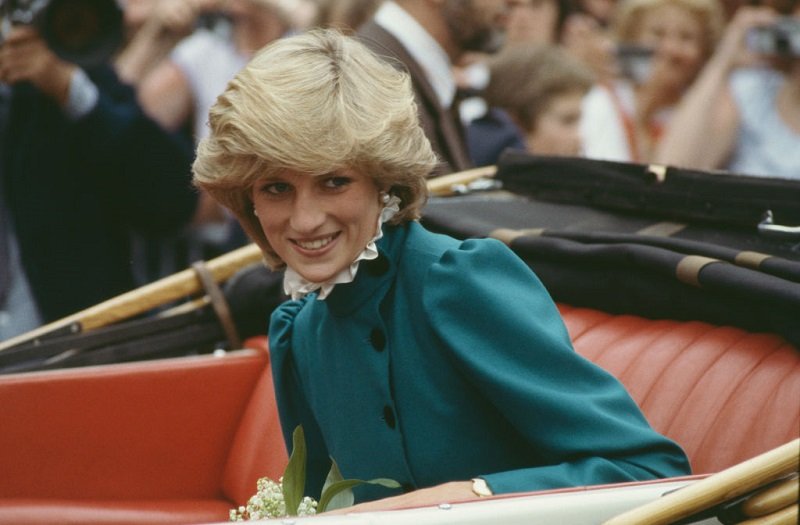 STORY BEHIND THE PHOTO
Fincher, who followed Diana and took many of her photos for about two decades, took that picture in October 1991, when the family was on a yacht in Toronto, Canada.
Princess Diana and Prince Charles went on an official visit to Canada and took their sons with them. At the time, Prince William and Prince Harry were nine and seven years old, respectively.
Fincher admitted that seeing them together was "very joyous" and added that Harry and William were "the apples" of Diana's eyes. About the photo, Fincher said: 
"The boys burst out of the doors, and Diana spotted them. And she ran the length of the yacht going, 'Ooooh!' Like, 'My boys!'"
Fincher, who took some of Diana's iconic photos (including those showing her spending time with HIV/AIDS patients), even said Diana probably had that picture in a frame above her dressing room.
The royal photographer also described the People's Princess as a compassionate person with "a lot of sympathy" who frequently laughed with her sons.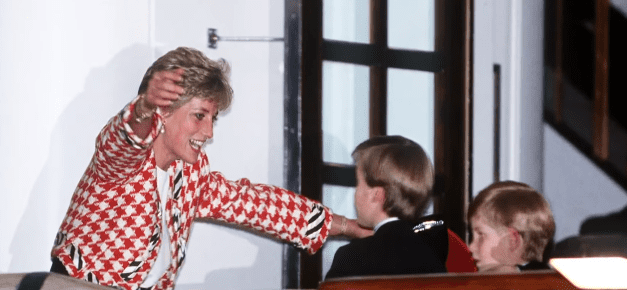 DIANA AS A MOTHER
Princess Diana's parenting skills have made headlines even after she died. The conversation gained momentum when "The Crown" season four showed how much she doted on her kids.
In episode six, Diana and Charles were supposed to go to Australia even though Prince William was only nine months old. Traditionally, royal children stayed at the palace under the care of nannies while their parents completed their duties.
[William and Kate] allegedly use the "chat sofa" when they have to discipline their children.
However, Diana defied traditions by taking William with her to Australia. She once said she didn't go by the rule book. Instead, she led "from the heart, not the head." 
Her approach to motherhood – groundbreaking in the Royal Family – has influenced how William, Harry, and many other Royals balance work and family.
HARRY AND WILLIAM'S PARENTING
In Prince Harry and Meghan Markle's case, they supposedly don't like to stay too much time away from their kids even though they have an "amazing nanny." 
Markle reportedly used to take her and Harry's son, Archie, on one or two-hour-long walks through the woods in early 2020. Archie, who loves nature, would either be in a stroller or strapped to his mom.
WATCH: Meghan Markle's debut children's book is dedicated it to her husband Prince Harry and their two-year-old son Archie. Based on their father and son bond, Meghan said she started writing the book as a Father's Day poem for Harry in 2019 after Archie's birth pic.twitter.com/ZFb2Ibx9KX

— Reuters (@Reuters) June 27, 2021
For Archie's second birthday in May 2021, Meghan and Harry arranged something "charity-related" to instill in their son the importance of giving back. So far, not much is known about how they are raising their second kid, Lilibeth Diana.
On the other hand, Prince William and Duchess Kate have been parents for a few more years, and they have some strict rules about screen time. 
Their three children – Prince George, Princess Charlotte, and Prince Louis – are frequently encouraged to spend time outdoors. Apart from that, William and Kate try never to shout or yell at them.
The Duke and Duchess of Cambridge allegedly use the "chat sofa" when they have to discipline their children, meaning that they remove them from where the problem happened and calmly but firmly talk to them. Princess Diana would be proud.