A Glimpse at Barack & Michelle Obama's Sweet Tributes to Daughter Malia for Her 23rd Birthday on July 4th
Former U.S. First Lady Michelle Obama and her husband, former President Barack Obama, celebrated not only the 4th of July but also their daughter Malia's birthday. Check out their sweet tributes on Instagram. 
Former President Barack Obama and former First Lady Michelle Obama were one with all the Americans in observing the 4th of July. Aside from that, they also celebrated Malia Obama's 23rd birthday. 
These two occasions are deeply meaningful for the power couple. For Malia's birthday, Michelle and Barack penned heartfelt tributes on Instagram for their daughter.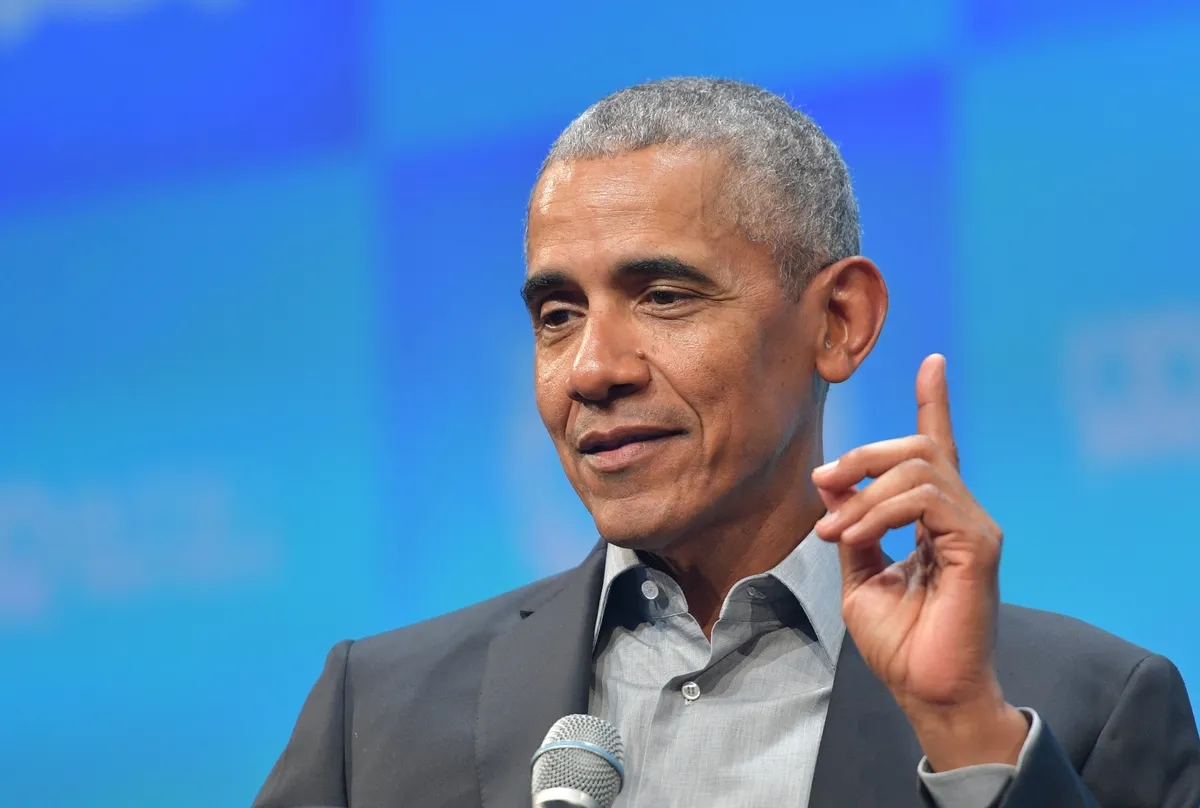 Barack took a trip down memory lane by unearthing an old photo of him with little Malia. He chuckled with his eyes closed while his daughter gave a surprised look on her face. The doting dad wrote:
"It's been such a joy to watch you begin to make your own way in the world with poise, grace, and humor."
He seemed sentimental in his message, confessing that he missed the days when his daughter thought the Fourth of July fireworks were for her since the holiday fell on her birthday.
Michelle's message for her firstborn was as sweet as the 59-year-old politician's post. The loving mom shared a heartwarming snap of her and Malia, taken a few years ago.
A grown-up Malia hugged the "Becoming" author in the photo. "I know that she'll always be my sweet little girl," Michelle wrote, describing how her daughter's hugs would lift her spirits every day. 
Other fans of the Obama couple, who also share 20-year-old daughter Sasha, warmly extended their greetings to Malia. A follower admired Michelle for raising the "Hive" writer to become a graceful and responsible woman. 
Michelle's goal as a mother has been to raise her two daughters to be respectful and responsible individuals. Despite valuing their independence, she is also concerned about their safety as they navigate the world alone. 
Like any protective father, Barack admitted he does not want to like Malia's British boyfriend.
Barack also dreaded the time when their daughters would leave the nest. Malia, who attended Havard University in 2017, recently graduated from college while Sasha is a sophomore at the University of Michigan.
Considering the injustices tied to being a Black woman, Michelle noted racial subjections as a possible issue both of her daughters would face in the future. But amid her worries, she trusts their instincts.
In her view, she said her daughters are aware of what is right and wrong. In addition to their clear sense of judgment, Malia and Sasha have taken part in various forms of activism opposing racial injustice.
Besides fighting racism, the Obama couple also hopes their daughters would find partners who value and respect their beliefs. Malia has been in a relationship with her British boyfriend, Rory Farquharson.
Malia met 21-year-old Farquharson in Harvard, where he studied law. Like the presidential daughter, he comes from a prominent and wealthy family in the U.K.
The young couple, who have been dating since 2017, quarantined together at the Obama residence in Washington during the pandemic. Barack witnessed the duo's growing affection for each other.
During a recent interview, Barack described how Farquharson was left stranded because of visa issues. They spent months of quality time together with him, from playing cards to eating good food. 
Like any protective father, Barack admitted he does not want to like Malia's British boyfriend. But he later grew to like Farquharson and described him as a wonderful young man. "He's a good kid," he noted.