Prince Harry Reportedly Returns to California Mansion After News of Meghan Markle's Uncle's Passing
A day after Prince Harry took part in the unveiling of his late mother's statue at Kensington Palace, he was reportedly seen leaving the UK for his US home. His wife recently suffered a loss.
On Thursday, July 1, 2021, Prince Harry took part in a joint unveiling of his mother, Princess Diana's statue at Kensington Palace's Sunken Garden, along with his brother, Prince William. The day after, he was seen leaving.
According to the "Daily Mail," Harry's car, a black 2019 Volkswagen Caravelle, was seen leaving Windsor's Frogmore Cottage on its way to Terminal 5's tarmac at London's Heathrow Airport.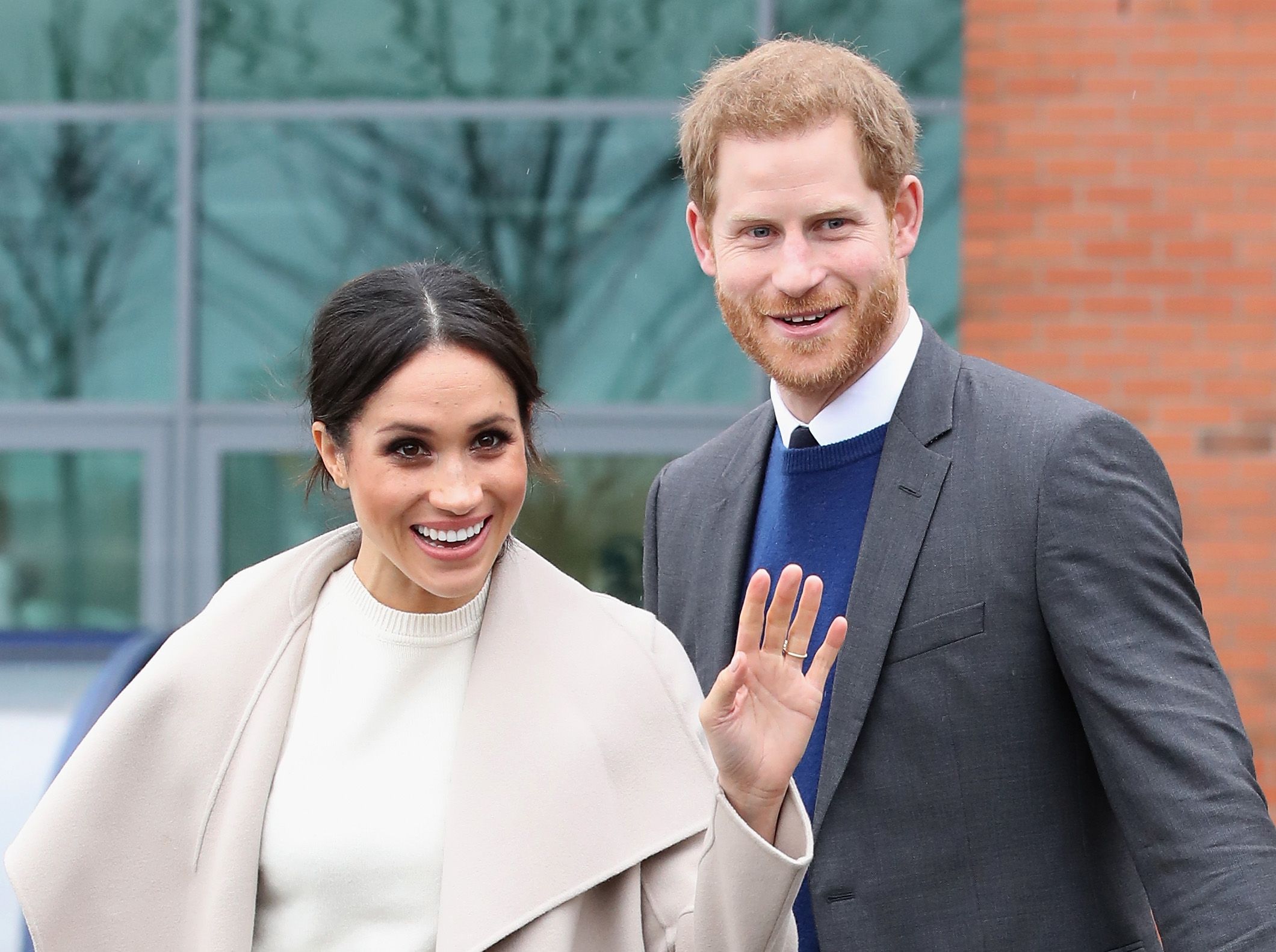 The publication claimed that the car was followed closely by a police escort that formed part of a convoy. The same convoy was there to pick up the Duke of Sussex when he landed in the UK a week ago.
Upon his arrival in the UK, Harry, who allegedly has a feud with his older brother, had to quarantine at Frogmore Cottage, his former home, before he was released on the fifth day after testing negative for COVID-19.
Prince William and Prince Harry reunited briefly to unveil a statue of their mother, Princess Diana, on what would have been her 60th birthday.

"Every day, we wish she were still with us," the brothers said in a rare joint statement. https://t.co/26IGxZSqOD pic.twitter.com/cALMO8pUxr

— The New York Times (@nytimes) July 1, 2021
The Duke of Sussex basically only spent two days out of quarantine in the UK before he had to go back home to California. His wife, Duchess Meghan, son Archie, and their newborn daughter Lilibet will welcome him in the US. 
The unveiling of the late Diana's statue was done on the day that would've been her 60th birthday if she hadn't passed on in 1997 from a car crash. A bronze statue of Diana was created by sculpture Ian Rank-Broadley.
It shows the late Princess of Wales posing with her arms around two children while another little boy followed from behind. The statue took almost four years to be completed and revealed to the public.
Harry allegedly arrived for Thursday's ceremony at 1.32 p.m., just 28 minutes before the event was due to start. The ceremony finished at 2.45 p.m., and Meghan's husband stayed for a drink before leaving at around 3.05 p.m.
His return to the US coincides with Meghan's recent loss. Her ex-diplomat uncle, Michael Markle, passed on at the age of 82 after battling Parkinson's disease and suffering from several falls in recent years.
It's believed Harry rushed back home to his wife to be with her during her time of mourning. A "The Sun" source described the late uncle as a soft-spoken, gentle, and lovely man, who was happy when asked about Meghan.
EXCL: Meghan Markle's ex-diplomat uncle Mike dies at 82 after Parkinson's battle having never met Prince Harry https://t.co/QYRErCZlfb

— Katy Forrester (@katyshowbiz) July 1, 2021
However, he preferred talking about his late wife whom he'd loved a lot. After she passed on, Markle moved from his Oregon home to be closer to his daughter and continued being independent despite his illness.
A lip reader noted how well and cautiously they [Princes William and Harry] communicated to get the job done with efficiency.
He allegedly lived in a trailer community and was proud of the Duchess of Sussex, and had also wished to meet Harry but never had the opportunity. Markle had been well known where he stayed for being Meghan's uncle.
Prince Harry leaves self-isolation after spending five days in quarantine at Frogmore Cottage https://t.co/nbvPcZEblq

— Daily Mail Online (@MailOnline) June 30, 2021
He gladly stopped to share how proud he was of the Duchess despite not agreeing with all her methods. According to the publication's insider, he would laugh and say:
"'It's not every day you have a prince in the family, though, I suppose!'"
The statue unveiling was the second time this year that the Duke of Sussex got to reunite with William. The last time William and Harry were together was in April 2021, for the grandfather, Prince Philip's funeral in the UK.
Prince Harry arrives back in the US following unveiling of Princess Diana statue https://t.co/ygSMpR4dia

— Daily Mail Online (@MailOnline) July 4, 2021
According to various reports, the siblings have had a rift for years which started when they were much younger. Part of the reasons for the feud is Harry's marriage to his wife, his recent tell-all interviews, and so much more.
The brothers managed to keep the peace as they worked on removing the green cloth that covered their mother's statute. A lip reader noted how well and cautiously they communicated to get the job done with efficiency.