Jimmy Carter, 96, Gushes About Wife Rosalynn, 93, Before 75th Wedding Anniversary Celebration
Jimmy and Rosalynn Carter are celebrating 75 years of marriage. The two gush over each other as they reminisce over the years they have spent together.
The enviable love story of Jimmy Carter, the 39th president of the United States of America, and Rosalynn began when the then U.S Naval Academy midshipman was introduced to Rosalynn by his younger sister. 
He came home from the Academy and was looking for a date, and his sister introduced him to Rosalynn, who was already crushing on Jimmy. Seven and a half decades later, the couple is still together.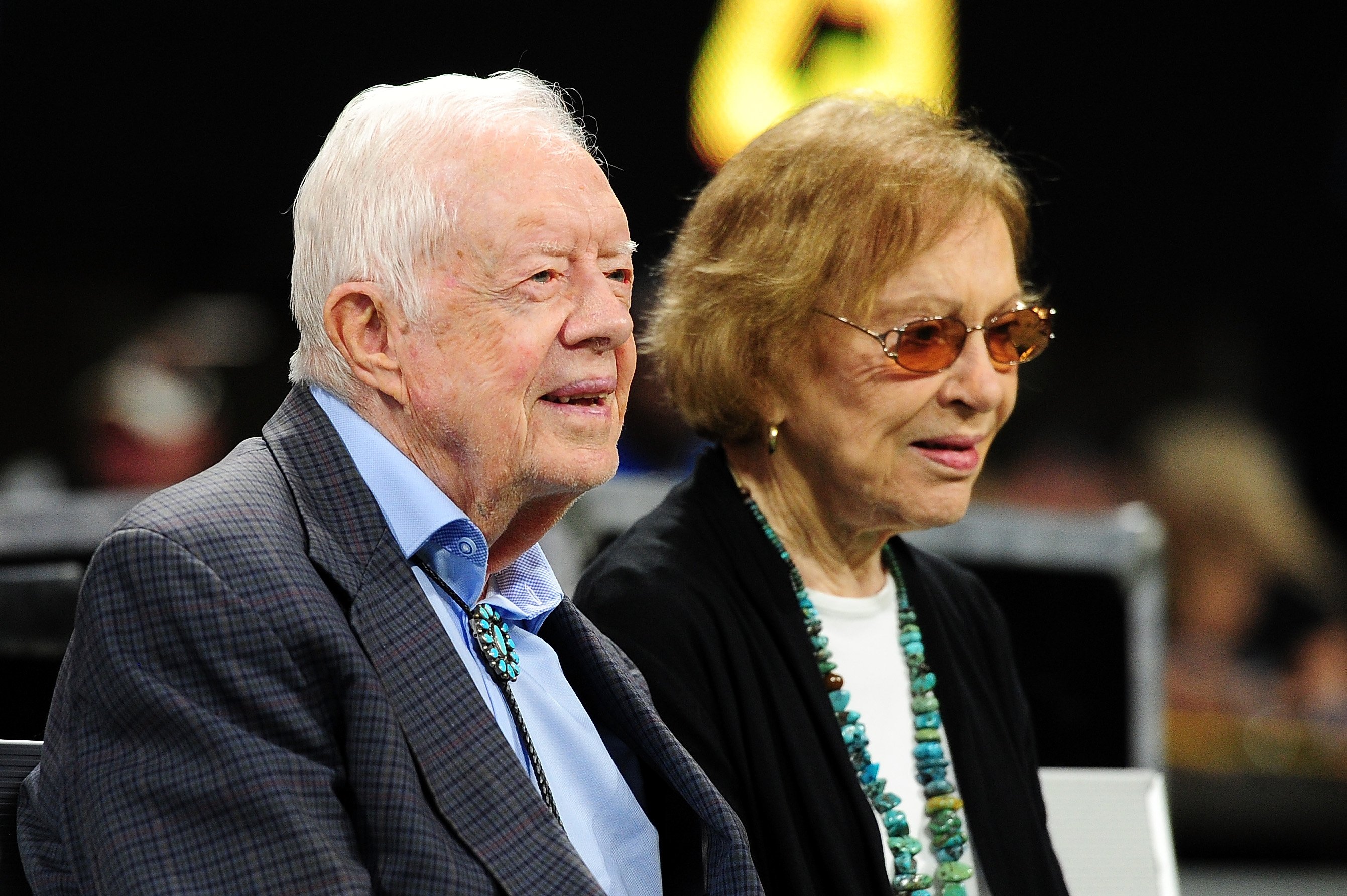 TAKING ON THE WORLD TOGETHER
Jimmy and Rosalynn have since traveled the world together, become president and first wife, public health and human rights ambassadors. Jimmy says that the most important decision he made was not as an executive officer or president.
He says marrying Rosalynn, 93, is the best decision he ever made in his life. Jimmy says he fell in love with her in 1945 and went on to marry her the following summer. He gives us a sneak peek of his secret to such a lasting marriage, saying:
"My biggest secret is to marry the right person if you want to have a long-lasting marriage."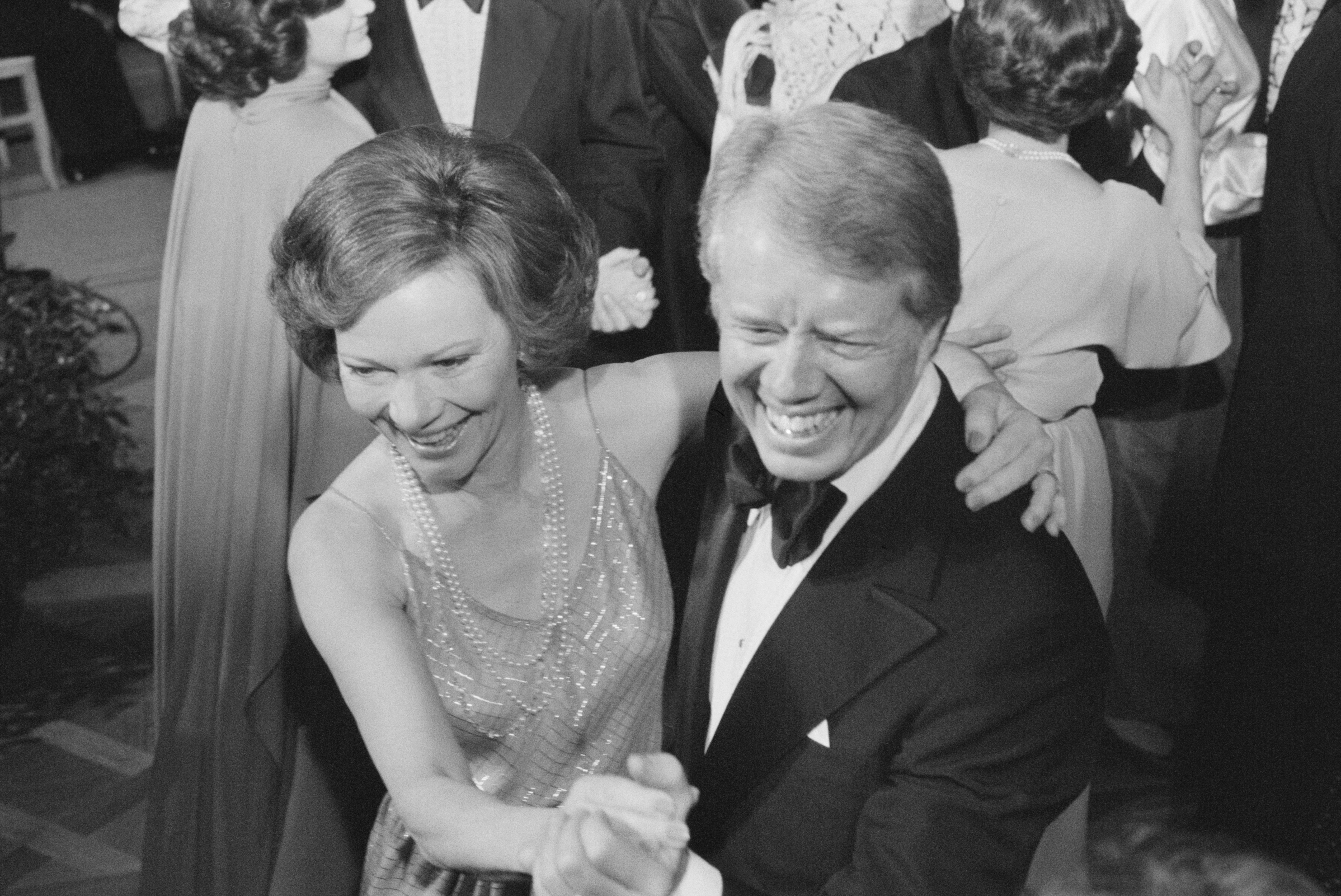 THE SECRET TO A LONG HAPPY MARRIAGE
The couple says communication and reconciliation are required for a relationship to thrive. He says they do not go to sleep with differences between them, adding that as devout Christians, they read the Bible together every night, even when they are miles apart.
Rosalynn says that finding common interests is another secret to staying together. She says they are always searching for activities to do together, adding that even with the need to do things together, it helps a lot for either of them to have some personal space.
George. W. Bush asks everyone to roll up their sleeves and do their part.
JIMMY AND ROSALYNN PLAN A BIG CELEBRATION PARTY
Jimmy's grandson Jason Carter says that his grandfather wants to celebrate the 75th anniversary in a big way as it is quite the milestone. They plan on inviting many of the friends they've made over the years.
He says it is going to be a big party and will be held in Plains, Georgia. Jason, who appears in his grandfathers documentary, is wowed by the long-lasting marriage and says:
"The number of things that have to go right in your life to have the 75th anniversary. It's a truly incredible milestone."
STANDING THE TEST OF TIME
Their marriage has stood the test of time, rising above the scowls of political campaigns, the pressure of raising a family, the wins that saw them pushed into international eminence, and a defeat that crippled them politically.
They say that all these only brought them closer, and they came to rely on their bond as a couple even more in the face of adversity. The couple is the longest married of all the first families in the United States.
RAISING COVID VACCINATION AWARENESS TOGETHER
Jimmy and Rosalynn have been keeping a low profile due to the COVID-19 pandemic but have since been vaccinated and are now making public appearances.
In a bid to encourage people to get vaccinated, a number of former presidents and their wives, save for Donald and Melania Trump, have come forward in a video of them getting a vaccination shot on the arm.
Among those in the PSA are former presidents Barack Obama, George.W. Bush, Bill Clinton, and Jimmy Carter. Also present are their respective former first ladies, Michelle Obama, Laura Bush, Hillary Clinton, and Rosalynn Carter.
Speaking in the video, Obama encourages people to get vaccinated, stating that the vaccine means hope and protection of oneself and those you love from the deadly virus. George. W. Bush asks everyone to roll up their sleeves and do their part.