People: Jimmy and Rosalynn Carter to Celebrate Their 75th Wedding Anniversary This Summer
After spending over five decades together, Former President Jimmy Carter and his wife Rosalynn have become the longest-married presidential couple in U.S. history and inspirational figures for their iconic relationship.
Jimmy and Rosalynn Carter are famous for being the 39th President and First Lady of the United States of America and one of the most legendary couples to have held those positions.
Although it has been a long time since the couple's iconic relationship began, their love for each other hasn't dwindled, and the pair are preparing to mark their 75th wedding anniversary.
75 YEARS TOGETHER
Jimmy and Rosalynn Carter will officially mark one of the greatest milestones in marital history, their 75th wedding anniversary in July 2021. According to their grandson, Jason, the celebration will be a private event.
Although the couple has been away from the public eye because of the coronavirus pandemic, their grandson revealed to sources that the pair were happily planning their 75th-anniversary party.
The intimate moment will be held in the couple's hometown in Plains, Georgia, where their friends and loved ones will surround them. This incredible milestone will reportedly be held at different locations.
Another iconic relationship is that of the late Hollywood legends Kirk Douglas and Anne Buydens.
According to the iconic couple's grandson, celebrating 75 years together deserved to be a grand ceremony. However, his grandparents have known each other for a longer period as they were once childhood friends.
HOW IT STARTED
Before she became Mrs. Carter or the 39th First Lady of the United States of America, Rosalynn used to believe she would end up old and lonely as she didn't like the boys chasing her.
For young Rosalynn, no other boy could catch her attention as she only had eyes for her best friend, Ruth Carter's brother, who she began having affections for when she was just 13-years-old.
However, it wasn't until Rosalynn turned eighteen that Jimmy, who was three years her senior, began to notice her. After a magical first date, the 21-year-old knew that Rosalynn was his soulmate.
A Presidential Kiss Cam featuring President Jimmy Carter 😍#TrueToAtlanta pic.twitter.com/fehHljid4C

— Atlanta Hawks (@ATLHawks) February 15, 2019
SHARING SWEET KISSES
The Carters have survived 75 years together, and the romantic spark between them has only grown stronger with time. The happily married pair have never failed to flaunt their iconic relationship with the sweetest kisses.
The pair has been caught kissing on several occasions, including on 2021's New Year's Eve, captured by their friend Jill Stuckey and on the "Kiss Cam" at the Atlanta Hawks game in 2019.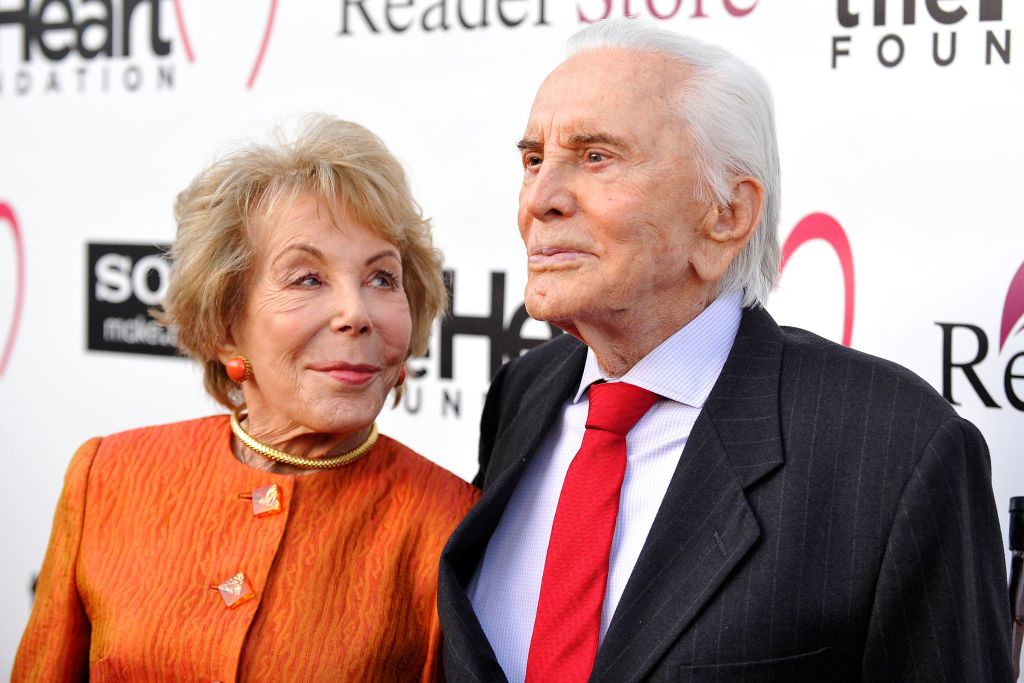 OTHER ICONIC RELATIONSHIPS
Aside from the former President and First Lady of the United States, another iconic relationship is that of the late Hollywood legends Kirk Douglas and Anne Buydens, whose relationship lasted over four decades. 
The pair reportedly fell in love at first sight, and they survived the years together by being not only husband and wife but also friends and business partners. Kirk died in 2020, and Anne in 2021.