Remember Zelda Harris Who Played Troy Carmichael in 'Crooklyn'? This Is How She Looks Now after Painful Battle with Fibroids
Zelda Harris became known as a child actor starring in Spike Lee's "Crooklyn" as little tomboy Tryo. After her battle with fibroids, the actress has regained her spark.
Zelda Harris grew up as one of Spike Lee's biggest talents, appearing in the famous movie "Crooklyn," where she played the role of the mischievous Carmichael Tryo.
Harris is known for being a stunning beauty, but her battle with fibroids left her looking like a shadow of herself. Following the painful health scare, the 36-year-old now spots a new look.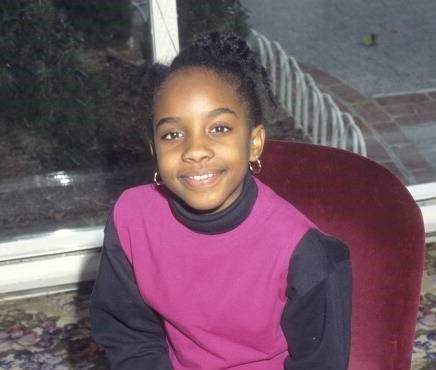 HARRIS ROCKS NEW LOOK
Over two decades since Harris graced the big screen as a bold talented child star, the actress has grown up to be not only a stunning beauty but also a pretty soul.
Her social media posts are filled with compliments and sweet words from her loyal fans who express their delight at seeing their favorite child actor turn out to be such a ravaging beauty.
Harris is known for being interactive with her fans on her social media, and in one of her posts, the movie star got candid about her health struggles, revealing that she was frequently in pain following her battle with fibroids.
After various attempts to rid her of pains, Harris decided to go under the knife, which she said made her feel less like a woman. Shortly after her surgery, Harris revealed that she was glad she decided as it helped her get the peace she needed.
After the surgery, Harris regained the calm, sweet smile her fans have known her for. She shared a picture alongside a message to thank her fans for their support and prayers as she underwent surgery.
In the post, the 36-year-old actress turned singer looked relaxed with a warm smile as she rested on what looked like a sofa, with a book placed on her chest and her left arm under her head. Harris added spark to her face with brown lipstick and white eyeglasses.
She encouraged her fans to make rest and self-care a priority while assuring them of her commitment to taking better care of her health all year long.
Known for spreading positive vibes and hope as her message, Harris frequently shares stunning pictures of herself on her Instagram, where she shares her post-fibroids looks, looking cheerful and lovely.
Sometimes, the 36-year-old opts for a natural look with little or no makeup. Earlier this year, the "Crooklyn" star shared a selfie to mark her birthday. Her face looked natural as she rocked an African headwrap to complete the look.
THE BIG BREAK
Unlike many stars, Harris was lucky to have her big break at age 6 when she made an impressive appearance on "Sesame Street," and one episode of "I'll Fly Away" in 1994.
The "Clover" star beat over 1000 children for a spot on Spike Lee's hit movie, but her boldness and natural talent attracted her to the acclaimed director who praised her for her concentration.
MAKING THE SWITCH
Although movies brought her to the scene, they did not end up being her true love. The former child actor featured in a series of small projects before making a career switch to music.
In one of her posts, Harris confessed that she felt gorgeous performing. Harris now serves as the lead singer for her group, neo-soul/hip-hop band Zelda, and the Lo Lo's.
She shares details of the band on her Instagram and now plays various instruments, including the saxophone and piano. Added to that, Harris is an excellent songwriter.
The band has been releasing some of their works and has been performing in small clubs and other venues in California. Meanwhile, Harris continues to take on movie projects from time to time.