Barack Obama Reveals Daughters Sasha and Malia and Wife Michelle Constantly Mock Him About His Ears & Habits
Former President Barack Obama joined Dax Shepard on his "Armchair Expert" podcast, where he opened up about family life and some fun facts on his relationship with his daughters.
Barack Obama is one of the most revered former presidents of the United States, but he is seen as a dad who sometimes gets the brunt of the joke at home. The public figure revealed this fact in the recent episode of the "Armchair Expert" podcast. 
Obama joined Dax Shepard, where he talked about what applied during family times and general family life. The dad-of-two made it known that his daughters made fun of him.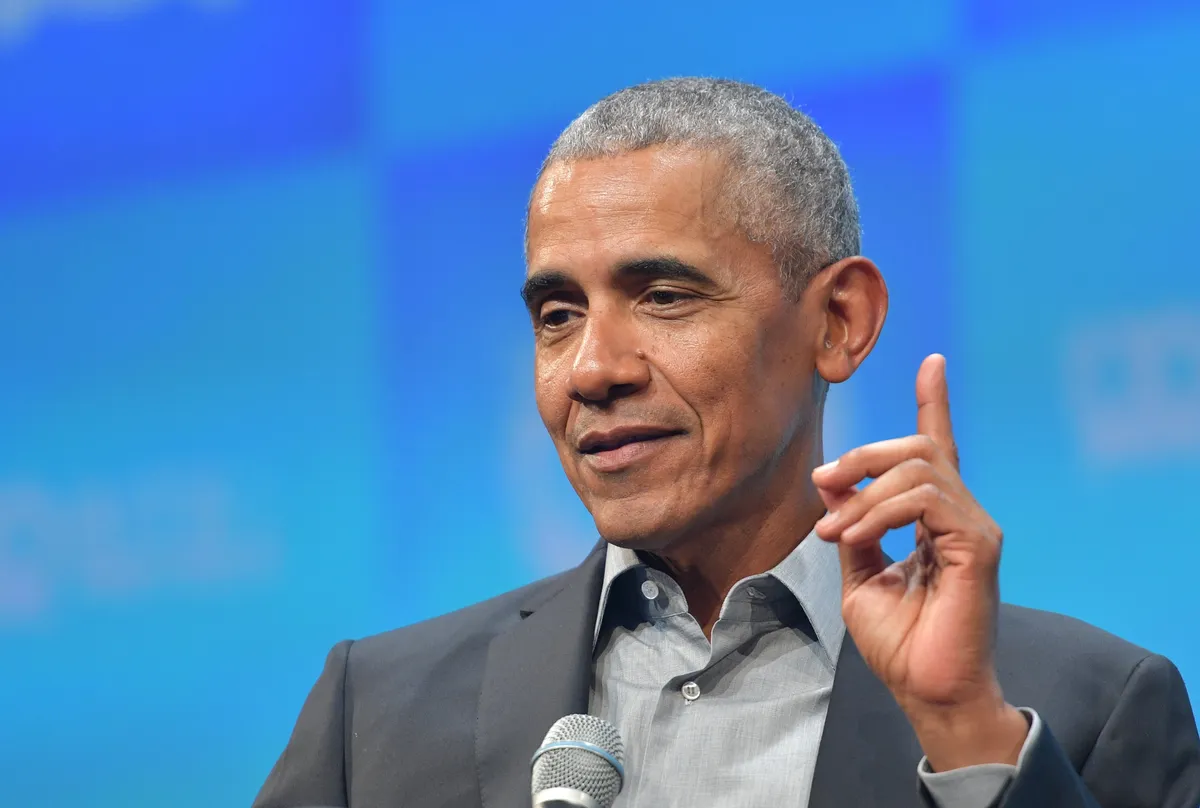 Barack shared this bit when he was asked if his global accomplishment had an effect on the girls. The politician made it known that his daughters were not swayed by his achievements.
He cheerfully explained that Malia and Sasha would rather poke fun at him, his ears, his weird habits, and his fashion sense. Barack added that he was the household joke when he mispronounced the anime of a hip-hop artist. 
Speaking about his wife, Michelle Obama's influence on the girls, the star relayed that she was the "top dog" in the house. He relayed that his daughters were scared of her. 
Barack shared a fun fact noting that his wife believes that there has to be that one parent who the kids think is "a little bit crazy" and could go overboard. However, he noted that Michelle commanded respect among the kids. 
The star lawyer replied that his daughters saw him as the parent that was "all bark and no bites." Barack added that the "vibe" in his house meant he was the one everyone joked about.
Early this month, the Obama family celebrated Malia's 23rd birthday. Malia's big day came in line with the Independence Day celebration, making it a double occasion for the family.
The 59-year-old noted that he found their societal involvement interesting. 
Barack and Michelle took to their social media page where they shared old-time photos. Barack posted a father-daughter image of himself and the birthday girl. 
In his caption, he celebrated July 4th and also penned a sweet note to Malia. Likewise, Michelle's post included a mom-daughter mage, as she wrote that Malia would always be her "sweet little girl."
Over the years, Barack and his wife have shown how proud they are of their daughters and their achievements. In the same vein, the couple also have their inhibitions about some of their daughters' decisions.
Barack once made it known that he was proud of his daughter's activism. He noted that they were much wiser, sophisticated, and learned than he was at their age.
When asked about his daughters' contributions to the Black Lives Matter protests, the famous dad shared that he feared for their physical safety and the worries are still present.
However, Barack added that was as far as his fears went. He explained that when it comes to Sasha and Malia's sense of judgment, decision-making, he was quite confident in them. 
He praised the girls' activism spirit, adding that his daughter's generation were less tolerant of systemic injustice and racism issues. However, the 59-year-old noted that he found their societal involvement interesting. 
The Obamas were the first family who occupied the White House from 2009 to 2017, and they had to adjust and live by the terms applicable to being in the corridors of power.
Last month, Barack joined James Corden on "The Late Late Show," where he opened up about his daughters' post-presidency life. The star dad shared that their experience might have stunted their idea of working in public service. 
Barack recalled his daughters going on dates but with secret service agents not far from the location. He noted that the girls lacked privacy due to things like this, and now, they have learned to value their privacy more than ever.