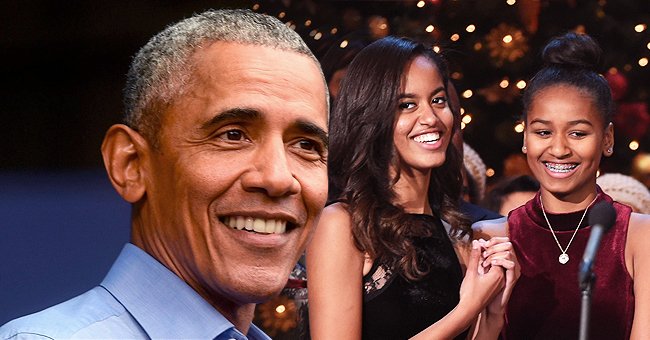 Getty Images
Barack Obama Shares Sasha and Malia Are Traumatized with Having Secret Service Members on Their Dates
Former President of the United States Barack Obama who was a guest on Monday night's episode of "The Late Late Show," gave an insight into his daughters Malia and Sasha Obama's experiences with the Secret Service.
While speaking with show host James Corden, former president Barack Obama talked about the stress involved with being the president of a great country like America. He described the story on every tabloid as the president's problem.
After vacating the White House, Obama also implied that life is quite relaxing, stating that he now gets enough sleep and time to himself.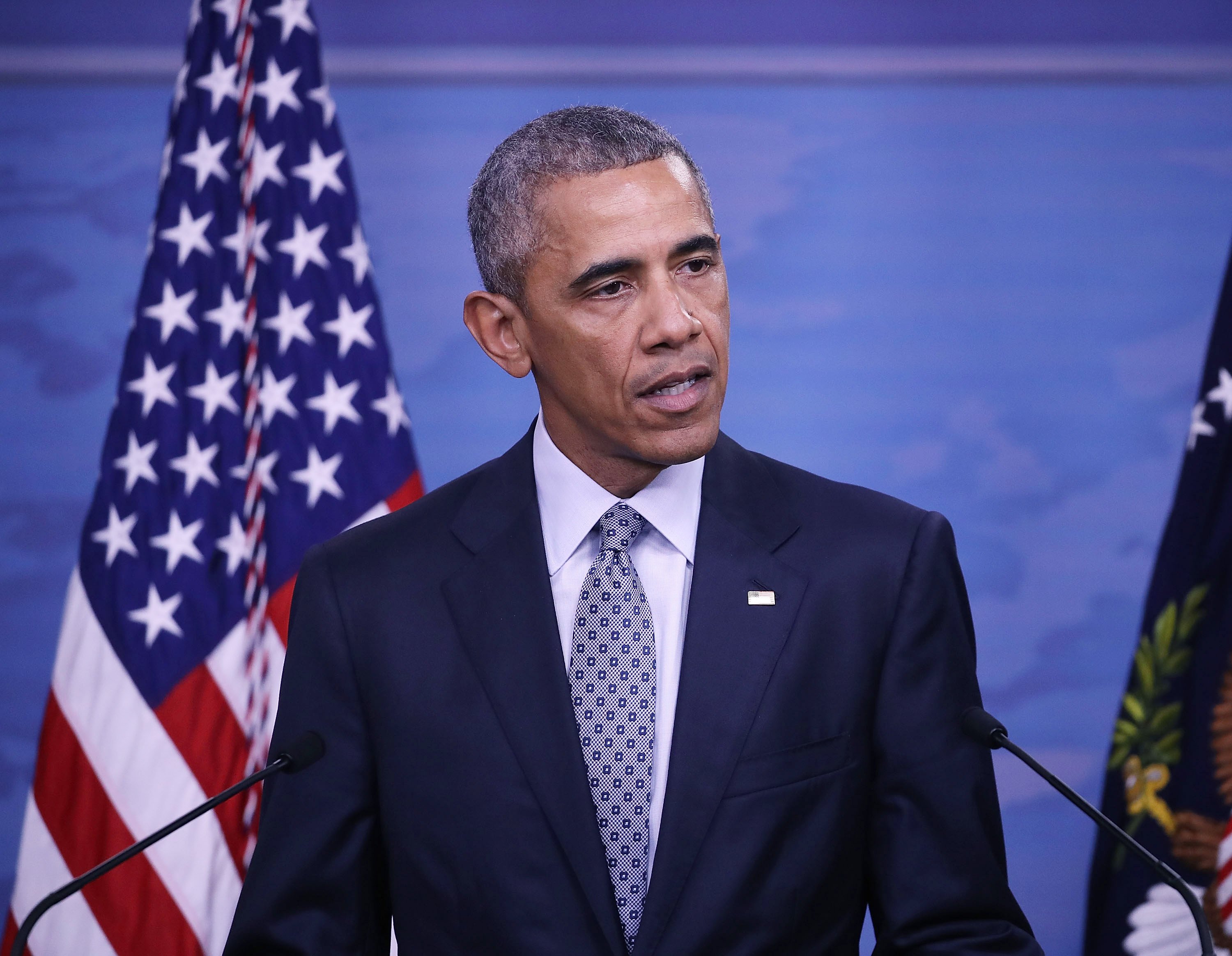 President Barack Obama hosts a press conference at the Pentagon in Washington on August 4, 2016 | Photo: Getty Images
A highlight of Obama's chat with Corden was his revelation that his daughters Malia and Sasha still have PTSD from men of the Secret Service crashing their dates. He said:
"First of all, them as teenagers having Secret Service guys follow them when they were going out on dates, I think probably has shut down their interest in public service."
He further joked that his daughters still have PTSD from guys talking into their glasses and wrist microphones while they are on their way to a music concert.
When Corden asked the former POTUS if he saw his daughters running for public office someday, he explained that one has to have a certain tolerance for nonsense, silliness, and meanness to hold a public office.
Obama described Farqhuarson as a wonderful young man, adding that he had to stay with his family for a while.
Obama said Malia and Sasha might find other ways to serve than running for public office themselves. However, if they ever decide to run for public office, he would be proud of them.
Obama has previously expressed pride in his daughters, and they continue to do just fine with his backing. The proud dad showed his love for them when he shared a previously unseen portrait of him posing with his wife, Michelle Obama, and their daughters.
He wished them a happy Valentine's Day in the post's caption before adding that they never fail to make him smile. He also said their dazzling light made everything brighter.
Obama showed support to Malia and Sasha once more when the girls joined the Black Lives Matter protests and said he could not have been prouder of them for doing so.
The 59-year-old has also spoken publicly about his older daughter Malia's relationship with her boyfriend, Rory Farquharson. During an appearance on "The Bill Simmons Podcast," he revealed Farqhuarson stayed with his family during the pandemic.
Obama described Farqhuarson as a wonderful young man, adding that he had to stay with his family for a while because of a visa issue.
All of these show that Obama is a loving father who wants the very best for his daughters. Sasha and Malia are lucky to have him as their dad.
Please fill in your e-mail so we can share with you our top stories!