Nick Cannon Welcomes 7th Child with Alyssa Scott Days after Having Twins with His Ex — Meet His 7 Children from 4 Different Women
Nick Cannon has enjoyed a glittering career in Hollywood since making his debut in the 90s. While his acting skills are unquestionable, his fathering abilities have seen him earn the spotlight.
Nick Cannon recently welcomed his 7th child with his fourth baby mama, Alyssa Scott. The "Love Don't Cost a Thing" actor expressed his gladness at being a dad for the 7th time.
Cannon has never hidden his desire to have his house filled with his little ones. So here are a few things to note about Cannon, his kids, and his baby mamas.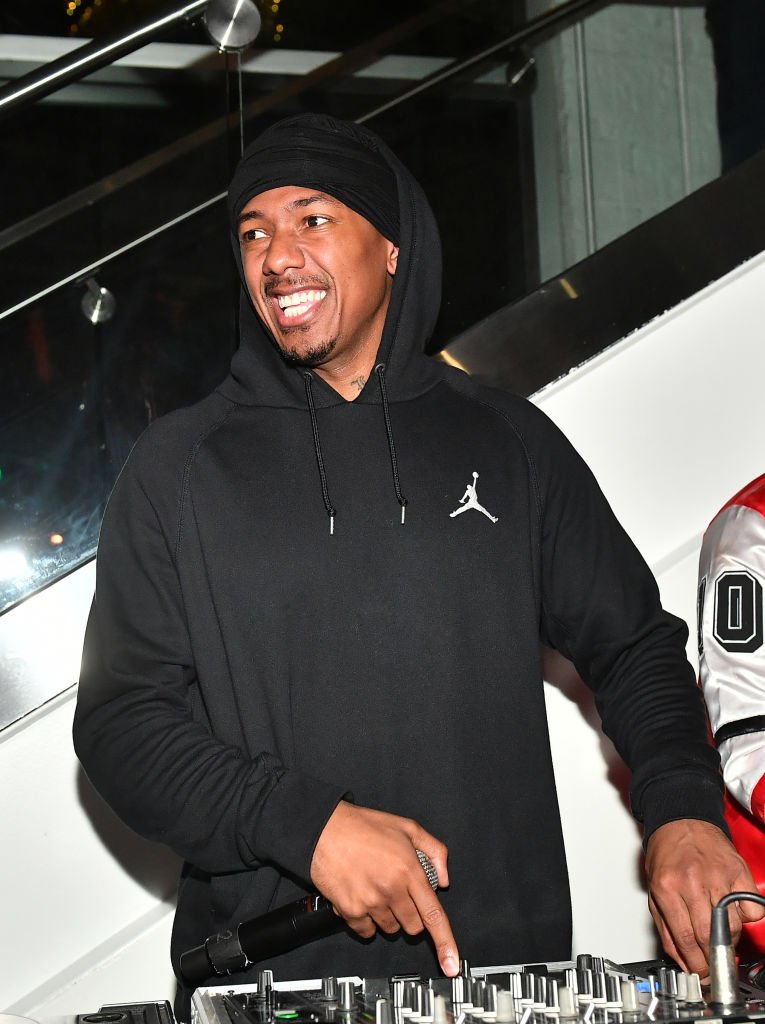 NEWBORN WITH ALYSSA
Alyssa Scott took to her Instagram to announce the good news of her new addition. She revealed the newborn's name is Zen. Several fans congratulated the new mom in the comment section of the post.
Cannon is currently away from his children as he is in New York to film his new show. The actor has his schedule filled with activities but still makes his family a priority.
TWINS WITH ABBY DE LA ROSA 
Recently, the 40-year-old welcomed his twin sons with professional DJ Abby De La Rosa. The proud mom shared the exciting news on her Instagram alongside a video of her cradling her newborn.
The birth of his sons, Zion and Zillion, marked Cannon's second set of twins; he shares 9-year-old twins Moroccan and Monroe with ex-wife, music legend Mariah Carey. 
De La Rosa announced via an Instagram post that the Nickelodeon alum is the father of her sons. In a now-deleted post, the DJ assured her boys of a united family, adding that both parents would always be there for them.
MONROE CANNON
Cannon's first daughter and one part of his twin, Monroe, was born on April 30, 2011, coincidentally on his third anniversary with his ex-wife Mariah Carey.
Her name was gotten from Marilyn Monroe, who is an inspiration for Mariah. Monroe does not have a middle name, which was intentional since Carey does not have any.
MOROCCAN SCOTT
Moroccan is Monroe's twin and Nick's first son. His name comes from the Moroccan apartment the show host proposed to Carey in 2008. Unlike Monroe, Moroccan has a middle name which he shares with his dad.
She and the famous show host started dating in 2015 after Cannon's split with Carey.
GOLDEN SAGON CANNON
Born on February 21, 2017, Golden is Cannon's son with model Brittany Bell. Recently, he marked his 4th birthday, which was a Karate Kid-themed party.
POWERFUL QUEEN CANNON
Born while "The Masked Singer" Season 4 was still airing, Queen is Cannon's baby number four, who he shares with model Britanny Bell. The actor has been praised for his commitment to his little ones despite his busy life.
MARIAH CAREY
Cannon and the famous singer walked down the aisle in 2008, and the father of seven filed for divorce in 2014; they reunited a year later before ending things permanently.
After his divorce, Cannon confessed that marriage was no longer an option for him as he believed they were designed to please women.
However, he expressed his admiration for a polyamorous situation. Cannon noted that he disliked the rules that came with marriage and did not want to answer to anyone again.
BRITTANY BELL
Cannon and the stunning model share two children. Bell is a former NBA dancer for the Phoenix Suns and also a pageant titleholder. Bell won the Miss Arizona USA 2010 contest and represented Arizona in Miss USA 2010.
She and the famous show host started dating in 2015 after Cannon's split with Carey. Their relationship was on and off until 2017, when she gave birth to their first child together.