Fans & Celebs Admit Brandy's Daughter Has Got Her Mom's Whole Face as She Poses in Chic Blouse with High Hairdo
Sy'rai was the carbon copy of her mother Brandy in a new post shared on the latter's Instagram page. Fans were excited, addressing the mother and daughter as twins.
American singer and songwriter Brandy Norwood, famously known as Brandy, is a doting mother to her 19-year-old daughter, Sy'rai Smith. Time and again, the mother-daughter duo has established the fact that they share a striking resemblance.
If a few people debated that fact, their doubts were cleared following Brandy's recent post on her Instagram page. The proud mom shared snapshots of her beautiful daughter looking chic, alongside a video of her reaction to the picture.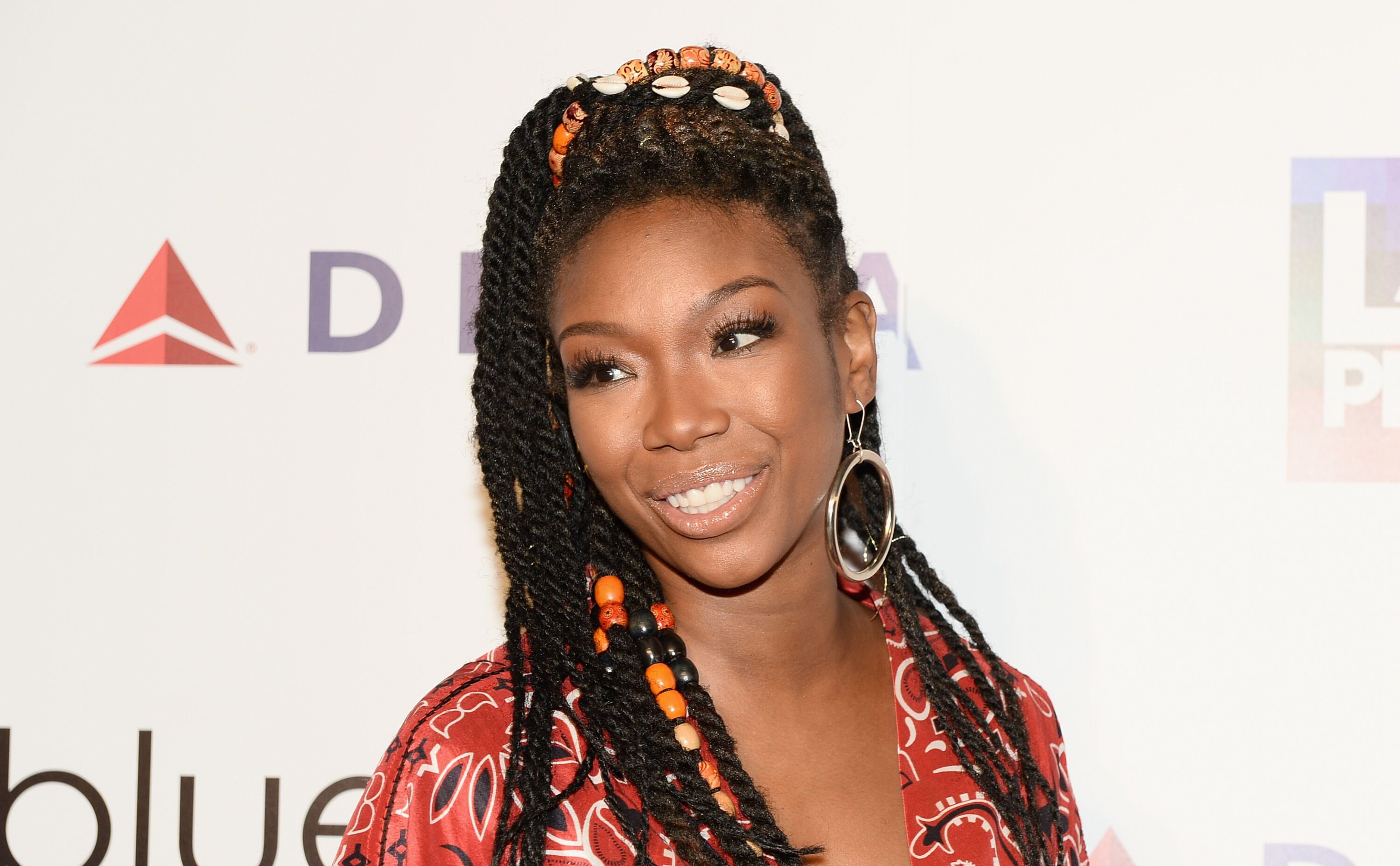 In the post, Sy'rai looked dope in a brown and gold-patterned top. The young star sported lovely makeup that accentuated her good looks. Her curly brown hair was perfectly styled in a ponytail.
The 19-year-old accessorized her look with gold earrings, a necklace, and hair accessories. The image was accompanied by a caption that read: 
"My angelic beauty @syraismith🧡 swipe to see how I feel about this picture."
A few moments after the post was shared, fans and celebrities trooped to the comments section with complimentary words, showing they were wowed by the uncanny resemblance between the mother and daughter.
A respondent said, "😍😍😍baby girl has your whole face✨." Another lovestruck fan revealed the 19-year-old was a mini version of her mother. A third user relayed that the pair were twins.

Actress and singer Naturi Naughton noted that Sy'rai was the second version of Brandy. Celebrity, Tyrese said the raving beauty was her mother's daughter for real. A follower noted Sy'rai was as beautiful as her mom. 
Brandy credited her daughter for saving her from the darkness she felt.

FOLLOWING IN BRANDY'S FOOTSTEPS
Apart from looking like her mother, Sy'rai is also towing in the direction of her mother in the music industry. The apple doesn't fall far from the tree. Two years ago, the young singer released her first song titled: "At Your Best."
The song, which was produced by Brandy's nephew, Aaron Smith, and written when Sy'rai was seventeen years old, is a tribute to the late singer Aaliyah's 1994 album, "At Your Best (You Are Love)."
Brandy, who was proud of her teenage daughter's achievement, took to her Instagram page to support the youngster. In the caption of the post, the 42-year-old urged her fans to listen to her daughter's song.

OTHER AMAZING ACHIEVEMENTS
Apart from being an upcoming music icon like her mom, Sy'rai has shown her interest in the fashion industry. In March 2019, the 19-year-old introduced her brand, "Privileged Apparel LA," to her Instagram lovers.
The motto of the brand is— being privileged isn't about having money, it's an attitude and the way you love and carry yourself. Fans hope with time, things would turn out great for their favorite.

A SOURCE OF HOPE
Brandy shares her lovely daughter with her ex-husband, Robert "Big Bert" Smith. The former lovebirds called their relationship quit a year after Sy'rai was born, with Big Bert shockingly revealing he was never married to Brandy.
For the Grammy-award-winning singer, Sy'rai has always been a motivation to keep pushing. Speaking to People, Brandy revealed her situation with Big Bert changed people's perspective about her, but she had to focus on what was important— Sy'rai.
After being involved in a fatal accident in 2006, alongside a series of relationship troubles, Brandy fell into depression and contemplated taking her life. However, she had to fight through it because of her daughter.
According to the icon, it was not the way to leave a mark in Sy'rai's life. Brandy credited her daughter for saving her from the darkness she felt because it felt like she would not make it through.
The pair share an amazing bond, and Brandy constantly shows off some of the lovely moments she shares with Sy'rai on her Instagram page. Theirs is simply a beautiful relationship!