Ice-T's Wife and Daughter Show Their Resemblance in USA Flag-Print Dresses on the 4th of July
Music mogul Ice-T's wife Coco Austin and their daughter, Chanel, enjoyed a lovely mother-daughter time as they marked July 4th in matching outfits.
Ice-T and his wife Coco Austin enjoy being parents to their only child together, 5-year-old Chanel. Proud mom Austin takes special delight in appearing before the camera with her mini-me by her side.
As the country celebrated the July 4th holiday, Ice-T's family were not left out. Austin and her daughter gave fans a thing or two to talk about, especially their striking resemblance.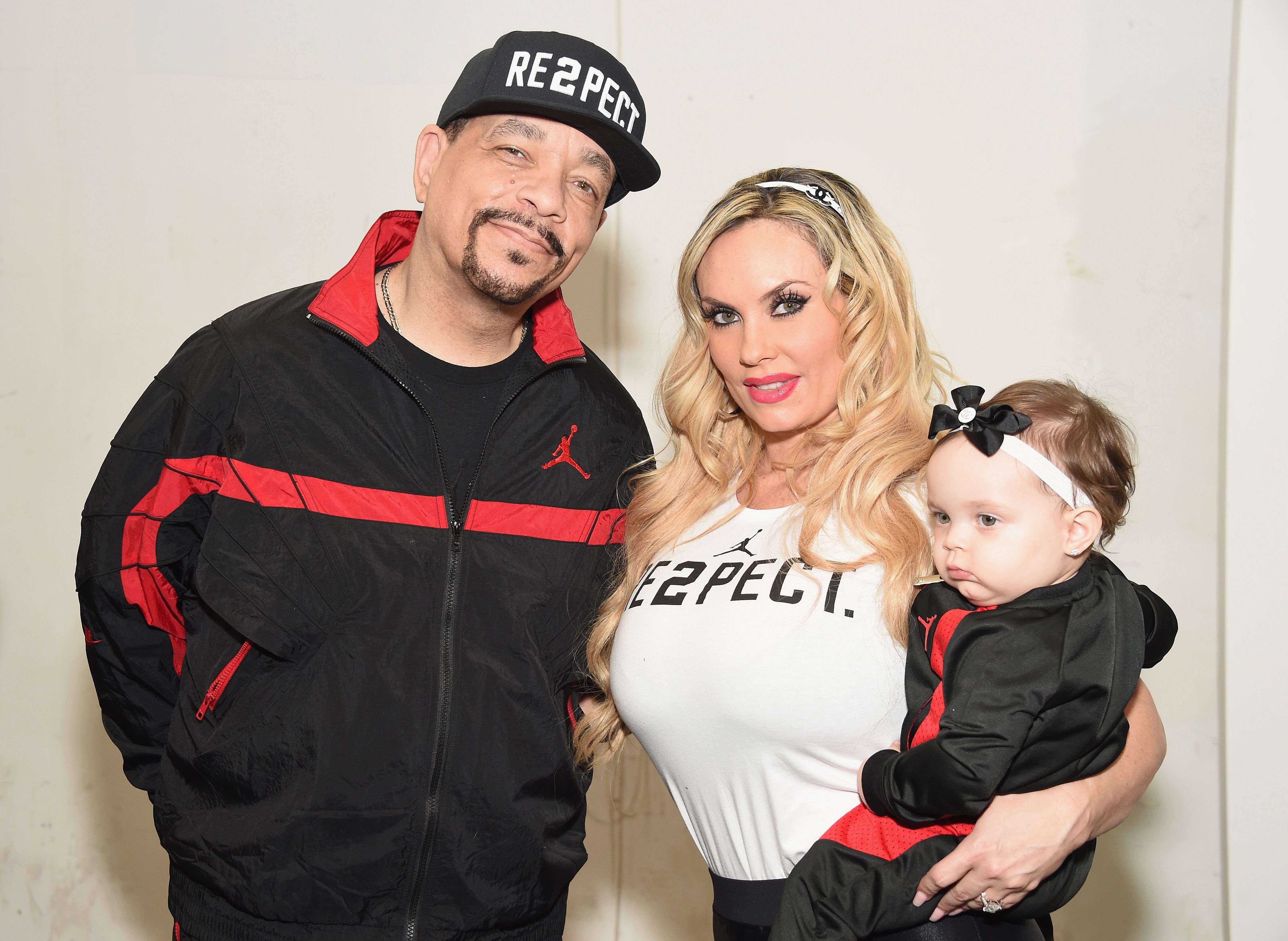 CHANEL LOOKS LIKE HER PARENTS
The 42-year-old model shared a lovely picture on her Instagram showing her and her 5-year-old heartthrob twinning in matching red, white, and blue dresses for the holiday, posing for a couple of snaps.
Austin usually needs no excuse to share a moment with her bundle of joy, but the holiday was special enough for the duo to show their affection towards each other. In one of the snaps, Austin planted a lovely kiss on her daughter's lips.
Fans took to the comment section of the post to adore the duo. Some fans commented on the stunning, symbolic outfit, while others admired the 5-year-old Chanel, noting that she had grown a lot.
Some other fans revived the age-long debate of who the 5-year-old resembles. For a long time, fans have pointed out that Ice-T and Austin's only child together looked a lot like her parents.
The mother of one considers careers like medicine and science better options than modeling.
The couple frequently shares sweet snaps that mirror the truth behind their fan's speculations. One family photo sparked a debate about who Chanel looked like. Some followers said she looked like her dad but moved like her mom.
Fans might think Chanel is her father's mini-me; her mom, Austin thinks differently. The swimsuit model once shared side-by-side photos of her daughter and herself at the same age, and their similarity is incredible.
Since Chanel was a toddler, her mother's love and pride have never been hidden. The 42-year-old has her social media pages filled with pictures and cute mother-daughter moments.
During a trip to the Bahamas, Austin wowed fans with a lovely picture of her and Chanel rocking a piece of matching swimwear. The duo looked like the best of friends with a special bond.
Although Chanel is the couple's only child, the 63-year-old rapper has other kids from his previous relationships, daughter LeTesha and son Ice Tracy. However, the renowned rapper and Austin have confessed that they have no plans of expanding their family.
SPECIAL BOND
Ice-T and his wife have been married for 20 years, and the "Law & Order: Special Victims Unit" in a recent interview gushed how Austin was the best partner for him.
He noted that he couldn't have picked a better partner, stating how perfect she is in every department. The 63-year-old revealed that the couple's over-a-decade-long union is a product of hard work.
The rapper, whose real name is Tracy Marrow, and the model, real name, Nicole Natalie Austin, got married in 2005 after meeting on a video set earlier that year. Ice-T credits their ability to resolve their issues as the secret of their successful union.
NO MODELING FOR CHANEL
According to Austin, who has some experience as a model, modeling is not an option she considers for her five-year-old daughter. Although she loves posing for the camera, the 42-year-old mom does not want Chanel to be a model.
Austin noted in her blog that she wants Chanel to be a spiritual and nice person when she grows up. The mother of one considers careers like medicine and science better options than modeling.
The proud mom admitted that it would be difficult to keep Chanel from the runway, but she intends to give it her all as she wants to see her daughter do something she could not do.