Ice-T & Coco Austin Smile Posing in Colorful Outfits While Visiting Disney World with Daughter
Both Ice-T and Coco Austin love spending time with their daughter Chanel in their own unique ways, but this time the whole family took a trip to Disney World!
Coco Austin took to Instagram, sharing a fun family post. She, her husband Ice-T, and their daughter Chanel were all posing in multi-colored ensembles on a visit to Disney World.
The first picture was adorable as both mom and dad stood on either side of Chanel, holding her hands. They all smiled brightly as the famous Disney castle towered behind them.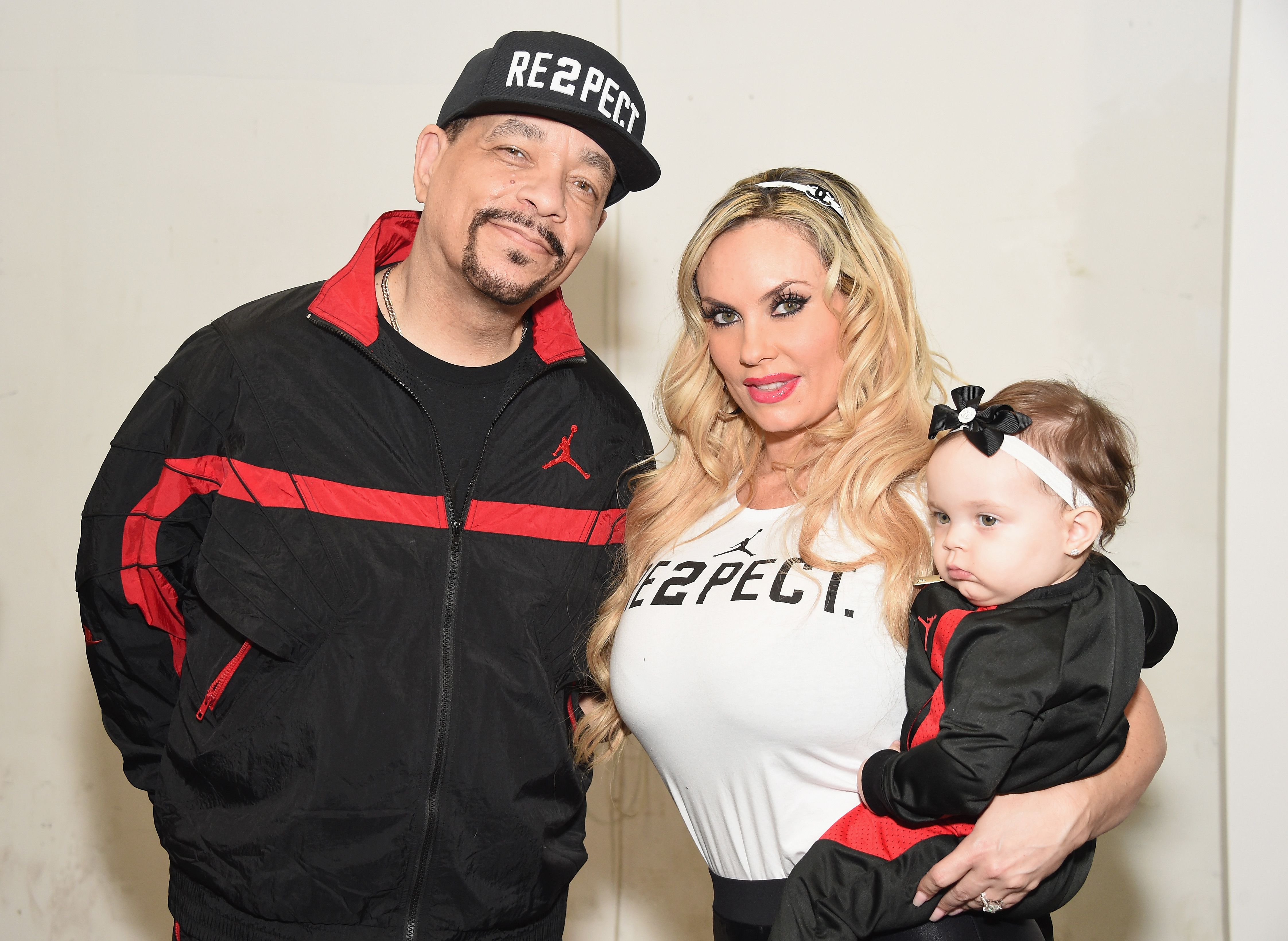 WHERE DREAMS COME TRUE
The subsequent photo was almost the same, except now all three family members were pulling funny poses, Austin sticking her hip out along with Chanel who gave the camera a pout. The caption read: 
"Made it to @waltdisneyworld Made it to @waltdisneyworld 🎵🎵🎵🎵 !!!!!!"
This caption echoed the facetious song that Austin was singing in the third picture, word for word. She belted out the lyrics holding the camera in her face with a red mask and black sunglasses. 
FUN WITH THE FAMILY
The third shot was a sweet close-up picture of all three of them. They were all huddled up together, masks off and smiling widely.
[Ice-T] enjoys spending quality time with his family and...quarantine gave him more time to do so. 
Following this, there was a video and picture of Austin and Chanel wearing Minnie Mouse alice bands. The clip recorded them driving on a boat, Chanel making the peace and rock n' roll sign with her hands. 
ON OUR WAY!
Two days ago, Austin posted about the flight they were taking to Disney. The caption explicitly stated that they just finished their time in the Bahamas and were now taking a trip to @waltdisneyworld.
Once again, all three posed for the camera, Austin flaunting her hourglass figure. Chanel was clearly already brimming with excitement about going to the famous theme park, her face grinning with excitement. 
ALWAYS CELEBRATING
The couple obviously enjoys having fun with their daughter. For her 2nd birthday, they dressed her up as a princess and provided her with a gold throne to sit on, Austin taking to Insta to write:
"2 years ago today I walked into @englewoodhospital and had @babychanelnicole .. True love is real!"
For her first birthday, they stuck to their recent Disney theme. They held a party at Sugar Factory in New York, which was Minnie Mouse-themed. 
SPENDING TIME TOGETHER
Ice-T spoke about how he enjoys spending quality time with his family and how quarantine gave him more time to do so. The rapper pegged this down to the bright side of a negative situation. 
Austin has a unique way of enjoying her time with her daughter, opting to post lots of pictures of the two in matching outfits. Earlier this month, the two took to the water, both donning pink Wild Blush bikinis.