Gabby Sidibe Shows Off Slimmer Physique Wearing Pink Sweater in Date Snap with Fiancé Brandon Frankel
Acclaimed actress Gabby Sidibe showed off her slimmer frame as she rocked a pink sweater and fit pants while on a date with her fiancé Brandon Frankel. Check out the couple's lovely date snap.
Gabby Sidibe is clearly enjoying every minute of her life. The "Precious" actress is happily engaged to her fiancé, Brandon Frankel, but there's more to her life than that. 
Sidibe has been open about her weight loss journey, and she does not shy from displaying her progress. Recently, Frankel shared a photo of the "Tower Heist" star flaunting her slimmer frame on Instagram.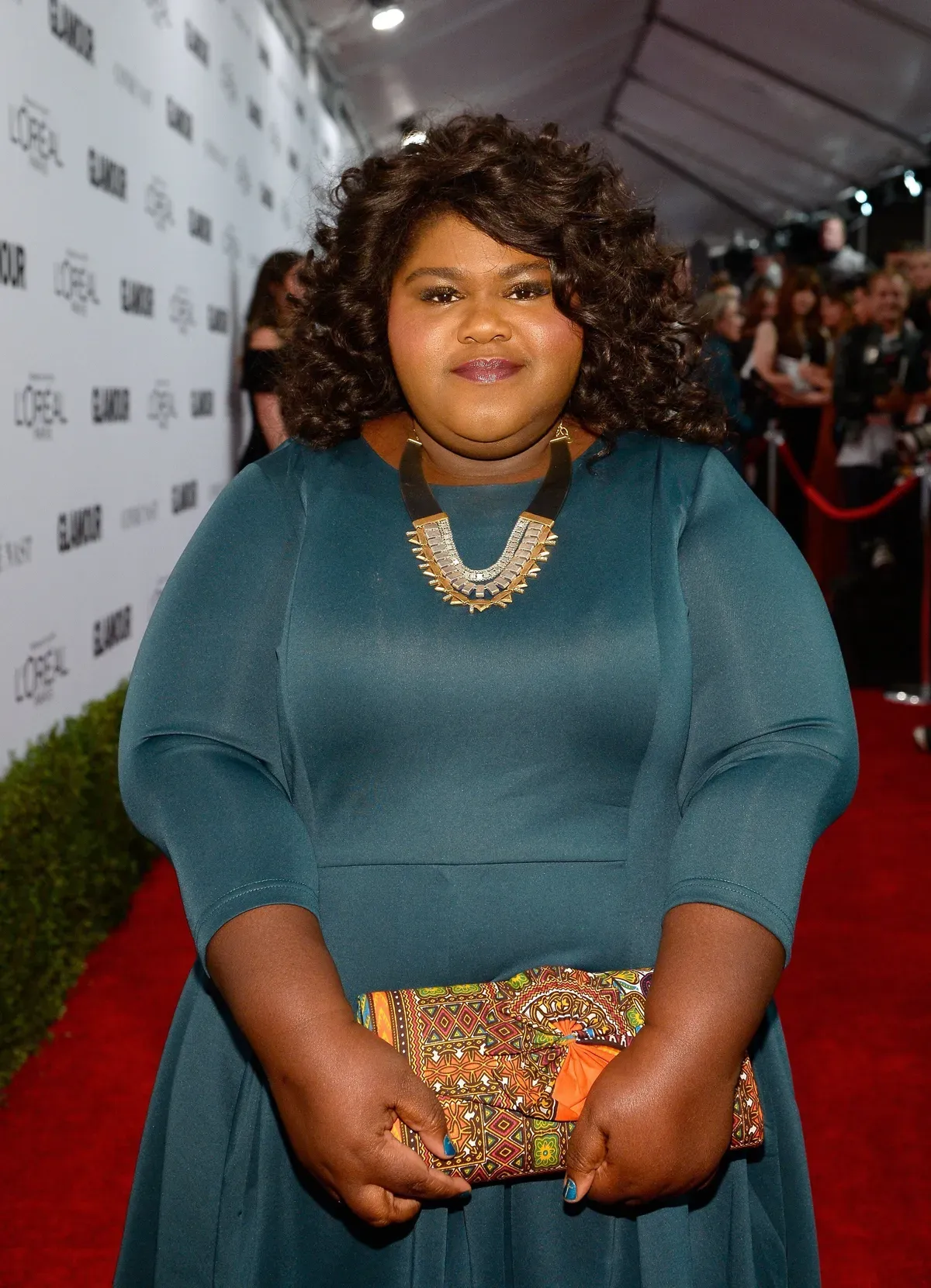 The photo showed Sidibe wearing a pink sweater, tight black pants, and striking red sneakers. She was with Frankel, who looked dapper in a blue jacket, camouflage pants, and white sneakers. A fan gushed:
"You guys are cute. 😍"
The loving couple crossed their arms in a back-to-back pose while standing with their legs and feet apart. Frankel leaned backward and rested his head on the 38-year-old actress's. 
Serving a serious look for the camera, Sidibe looked delighted and confident with her slimmed-down figure. She is proud of her physique, but she is even prouder to be Frankel's fiancée.
The admirable couple seemed to be attending a red carpet event for "Space Jam: A New Legacy" held at the Six Flags Magic Mountain, a 262-acre theme park in Valencia, California. 
Her fiancé has no problem being Sidibe's plus one at red carpet events, as it's part of her entertainment career. Social gatherings have become date nights for them. "We got a real jam goin' down..." writes Frankel.
Sidibe and Frankel started dating in 2019, and when the pandemic hit in early 2020, they decided to quarantine together. Following several months of togetherness, Frankel orchestrated a surprise for her.
In deciding to lose weight, Sidibe's primary goal was to do it for herself, not to please others.
Frankel, who is a Cameo senior executive, proposed to Sidibe in November 2020. The actress was over the moon about Frankel's proposal, delighted that she will soon marry the funniest man she has ever met.
The couple was said to have tied the knot in April 2021, as they were pictured wearing wedding bands on a romantic date in Beverly Hills. However, it's unclear whether Sidibe and Frankel are already married. 
Just as Sidibe is not afraid to showcase her love life and career accomplishments to the world, the "Empire" actress is fearless when it comes to bringing up the subject of body positivity in public and online platforms.
During her teenage years, the "American Horror Story" star revealed that exhaustion caused her to change the way she felt about her body. She shared that most of the comments she received were about her size and her skin color. 
Since her Oscar-nominated starring role in "Precious," Sidibe has been humiliated publicly. She was recently the subject of public scrutiny after rapper Twista used her image in a meme beside a well-figured woman.
After the "Pale Horse" director made a sarcastic comment on Twista's post, many of her fans immediately came to her defense, noting that the rapper's message was distasteful. Twista has since deleted the post.
In light of the hip-hop star's social media backlash and Sidibe's response, it seems that the actress has indeed mastered the art of handling body criticisms. The book author said she's doing well now. 
In deciding to lose weight, Sidibe's primary goal is to do it for herself, and not to please other people. In response to people congratulating her about her progress, she said there were more important issues to discuss than her figure.